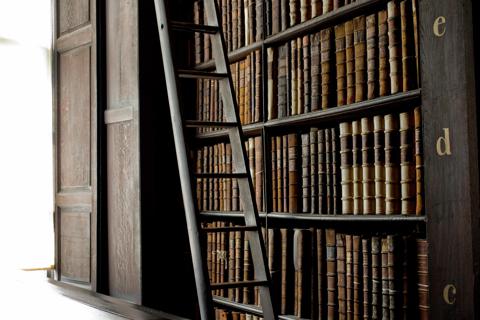 I am beginning a series of book notes. These are the books that I have found to contain the ideas that have proved to be the most inspiring and applicable in my life and work. My notes are designed so that a reader can get some benefit from varying levels of interest - from glancing at my quick takeaway to buying the book. They will appear as articles in the coming weeks. Meanwhile, if you are looking for something to read, these books contain ideas that have served me well in the capital markets:
(Click on the titles of any book that you would like to purchase from AMZN. I have an Amazon Prime membership which I love, since I typically order about one new book a day for a total of 4,222 so far and the free and quick delivery makes the annual membership worth it)
A Demon of Our Own Design: Markets, Hedge Funds, and the Perils of Financial Innovation
Why do markets keep crashing and why are financial crises greater than ever before? As the risk manager to some of the leading firms on Wall Street-from Morgan Stanley to Salomon and Citigroup-and a member of some of the world's largest hedge funds, from Moore Capital to Ziff Brothers and FrontPoint Partners, Rick Bookstaber has seen the ghost inside the machine and vividly shows us a world that is even riskier than we think…

- Publisher's book description
Fortune's Formula: The Untold Story of the Scientific Betting System That Beat the Casinos and Wall Street
In 1956 two Bell Labs scientists discovered the scientific formula for getting rich. One was mathematician Claude Shannon, neurotic father of our digital age, whose genius is ranked with Einstein's. The other was John L. Kelly Jr., a Texas-born, gun-toting physicist. Together they applied the science of information theory--the basis of computers and the Internet--to the problem of making as much money as possible, as fast as possible…

- Publisher's book description
The Misbehavior of Markets: A Fractal View of Financial Turbulence
Mathematical superstar and inventor of fractal geometry, Benoit Mandelbrot, has spent the past forty years studying the underlying mathematics of space and natural patterns. What many of his followers don't realize is that he has also been watching patterns of market change. In The (Mis)Behavior of Markets, Mandelbrot joins with science journalist and former Wall Street Journal editor Richard L. Hudson to reveal what a fractal view of the world of finance looks like. The result is a revolutionary reevaluation of the standard tools and models of modern financial theory…

- Publisher's book description
The Dhandho Investor: The Low - Risk Value Method to High Returns
In a straightforward and accessible manner, The Dhandho Investor lays out the powerful framework of value investing. Written with the intelligent individual investor in mind, this comprehensive guide distills the Dhandho capital allocation framework of the business savvy Patels from India and presents how they can be applied successfully to the stock market.

- Publisher's book description
You Can Be a Stock Market Genius: Uncover the Secret Hiding Places of Stock Market Profits
"Fund manager Joel Greenblatt has been beating the Dow (with returns of 50 percent a year) for more than a decade. And now, in this highly accessible guide, he's going to show you how to do it, too. You're about to discover investment opportunities that portfolio managers, business-school professors, and top investment experts regularly miss -- uncharted areas where the individual investor has a huge advantage over the Wall Street wizards. Here is your personal treasure map to special situations in which big profits are possible, including:

* Spin-offs * Restructurings * Merger Securities

* Mergers * Rights Offerings * Recapitalizations

* Bankruptcies * Risk Arbitrage

This is a practical and easy-to-use investment reference, filled with case studies, important background information, and all the tools you'll need. All it takes is a little extra time and effort -- and you can be a stock market genius."

- Publisher's book description
Disclosure: I have no positions in any stocks mentioned, and no plans to initiate any positions within the next 72 hours.
Additional disclosure: Chris DeMuth Jr is a portfolio manager at Rangeley Capital, a partnership that invests with a margin of safety by buying securities at deep discounts to their intrinsic value and unlocking that value through corporate events. In order to maximize total returns for our partners, we reserve the right to make investment decisions regarding any security without further notification except where such notification is required by law.