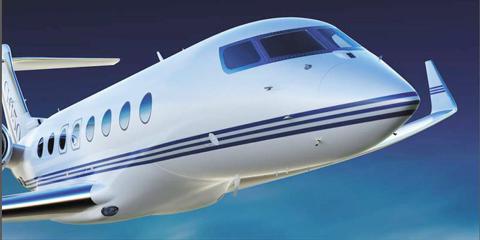 Yes, please.
This would be an excellent time to be a billionaire (history records few times when being a billionaire would be bad). Being poor is never any good and being middle class has been a bit rough what with a tepid recovery and so on. But for the rich - very very rich - it is pretty great. Credit is loose and asset price inflation can be found essentially anywhere.
But what good is this for the bargain hunter? We price-sensitive sleuths search the world for price failures, for counterparties whose time-sensitivity leaves them little room to negotiate effectively on price. Often, these counterparties are in a bad way - pressured, leveraged, failing, and out of control. However, there can also be price-insensitive counterparties at the other extreme - not a care in the world, ultra liquid, prospering, and able to indulge every whim.
So what do they want? Sometimes, they want to be a first mover, to get what they want and to get it now. They want to be first in line… and that can cost a lot. One strategy that can be useful in moving towards membership in the ranks of the idle rich is to invest in high-end wait list deposits. These places in line can often be purchased and re-sold for a serious profit to billionaires who will pay practically anything for what they want but were not quick enough to secure an early place in line.
For example? The new Gulfstream G650 from General Dynamics (NYSE:GD) goes for 65 bucks and took an initial order from two hundred tony customers from various climes. It is the fastest civilian jet in the world, can go 8,000 miles on a tank of jet fuel, and cruises through the dark purple sky at 51,000 feet over both undesirable weather and less desirable mortals. The air pressurization in the cabin is such that you don't get as many symptoms of jetlag, meaning that this purchase can be justified as both a health and time saver. If you don't have one, you don't have everything. When you step on board, you won't have to remove your shoes, board by row, or get groped by someone in uniform unless it is your preference. Depending upon configuration, it only sits about eight. But then again I only like about eight people (although one might grow suspicious that even these eight are only mooching off of the friend with a new Gulfstream).
The catch was that they only delivered 50 per year for the first four years starting in 2012. 50? What the heck? Starting with the working assumption that everyone wants one, there will be countless billionaires standing around waiting for their plane. Steve Ballmer? He may be crap at running Microsoft (NASDAQ:MSFT), but he is not someone who should have to wait… and since he is not one the wealthiest 50 people in the world he could be left out in the cold for a year(!). Chinese real estate tycoon Hui Ka Yan? He might not get his for four years. And the Chinese market tends to be quite particular about new planes, OEM direct.
So, forget about the $65 bucks. Naturally, that is just the beginning (hangarage, insurance, jet fuel, landing fees, captain, co-pilot, and flight attendants who will let you call them stewardesses will be ongoing costs of $3-4 bucks/year. Ugh). Instead, just focus on buying a place in line - an initial $500k eventually reaching a full deposit of $3 mil. The chance that you'll lose that $3 or have to cough up another $62 while standing in line with Oprah and various Saudi princes looking over your shoulder to see what is the hang up? Zero. You will never get to the front of the line. You'll never have to. First year return on a deposit? 100% straight up. Sure, they get their place in line, but you get a quick $3 mil.
Now that you've monetized your deposit, time to head down market to the projects of the jet world, crossing to the wrong side of the tracks, the seedy underworld of "light jets" or even the "very light jets". Now, you're only going 2,000 miles on a tank and you might even be getting someone else's sloppy seconds in the used market. They can run for $1 per mile and can use short runways, which is not nothing. With $3 mil in your back pocket, you can get this Cessna Mustang from Textron (NYSE:TXT):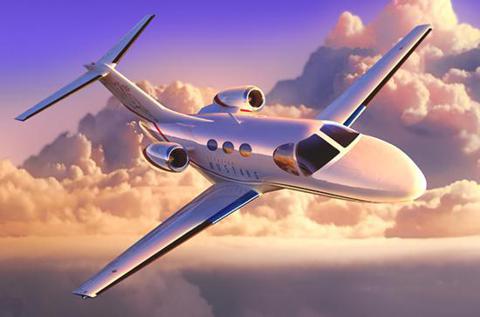 Meh.
You've just traded your place in line for a perfectly adequate, sorta okay, gets-you-from-point-A-to-point-B, serviceable jet. It's just… It's just… Well, when you were waiting in line - even knowing that you were going to flip the deposit for a profit - it felt real. It felt right. You started having these thoughts about the G650. And after that, it could be a little hard to walk away. It is kind of like a breakup. So, give yourself a little time before settling…