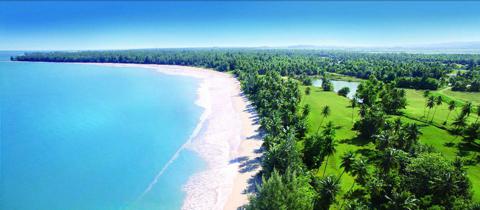 So far, ten people have taken advantage of a new tax status that encourages investors to move to Puerto Rico and an additional forty have applied. The law in question, Act 22, makes PR a candidate for the title of the best tax haven for Americans. According to the Department of Economic Development and Commerce, investors moving to the island will not pay taxes on passive income - including on dividends, interest, or long-term capital gains - until December 31, 2035. At the same time, Americans can keep their passports and live under US common law. Investment partnerships can bank using FDIC insurance and operate within the FINRA and SEC regulatory system. A hedge fund in San Juan could take advantage of a 4% fixed income tax rate on management fees generated by the fund for services rendered to clients residing outside PR. Most importantly, incentive fees from the fund would be 100% tax exempt.
A key to protecting a particular tax status, such as offered under Act 22, is to be away from a home in a high tax jurisdiction such as New York or Connecticut for a majority of the time. Both jurisdictions are brutal about ensuring that you are not there for any part of the day on over 182 days or you will be assessed a tax as if you are a resident. But what should you do if you are getting close to your allotted time and you want a last minute, documented excursion to protect your new tax status?
If your schedule and interests have enough flexibility, one potentially attractive option for days abroad (including records of your absence) is to spend some time deadheading last minute charter flights and cruises. Chartered flights and yachts are both costly and time-sensitive (as is often the case, these attributes go together) if you have very specific demands in terms of times and dates. One of the reasons why these are so expensive is that you are essentially paying the fuel cost twice (to and from your point of departure), depending upon where you are traveling. However, if you can choose your travel dates without too much specificity, you can often find empty legs that are discounted by 75% or more. With the right number of passengers for the vehicle, you are getting close to the price of a ticket on a commercial jet or cruise ship for the experience of a flight or boat charter. And all of this comes out of the money that can be saved by avoided triggering the residency test of a high tax jurisdiction.