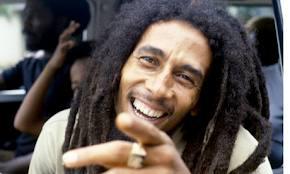 Bob Marley Regarding Volatility in 2013
"Don't worry about a thing,
'Cause every little thing gonna be all right.
Singin': "Don't worry about a thing,
'Cause every little thing gonna be all right!"
I am not so sure. The logic appears circular and the evidence dubious.
We have been net short volatility from the first half of 2009 to today with an explicit short on various volatility-based securities starting in the latter half of 2011. While I still believe in the intrinsic flaws of the volatility-based securities that we have shorted in the past, we are closing out this thesis and winding down the related positions. Nothing leads to instability like the appearance of nominal stability and we expect that there will be significant mean reversion in the CBOE Vix index in the period ahead. There is a real chance of a new recession beginning in 2014 and we will have little monetary or fiscal flexibility as we face that possibility. Serious threats to international stability rise daily with little concern in the capital markets. In many respects, valuations appear similar to those in 2007. That suits us fine as we found many of our best investment opportunities in 2008. However, that requires that we enter such a period with strong hands and plenty of liquidity and fortitude. Such preparation begins today. To that end, we will be downgrading strategies that are short volatility (such as VXX and TVIX shorts via equities and options) and focusing on those that are long the volatility that we anticipate ahead.