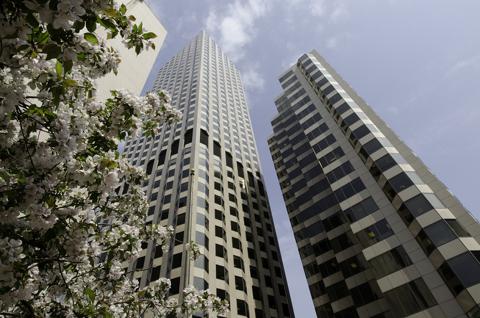 A Commonwealth is a unit founded on law and united by compact or tacit agreement of the people for the common good. CommonWealth REIT (NYSE:CWH) is a unit operated on the tacit understanding that its value will be expropriated via a bizarre and convoluted scheme for the benefit of the Portnoy family at the expense of the common shareholder. If their scheme is unwound as we anticipate, there will be a massive amount of value unlocked for these longsuffering common owners.
The board and management's behavior has been shameless. In the most recent board meeting, when a board member was defeated for reelection by a large majority of CWH's owners, the board appointed the loser to replace himself due to the opening that his defeat created. This tactic is one that this group of people routinely employs. 78% of shareholders voting were overruled by the board. They could have saved the time and expense of an election if they simply disclosed in the proxy that they would overrule their shareholders.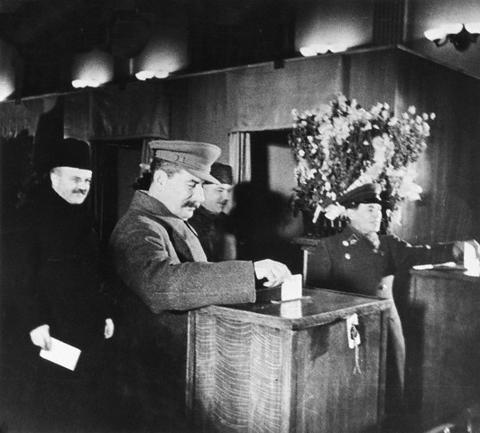 The only purpose of a CWH vote is for show.
CWH has massively underperformed REITs in general.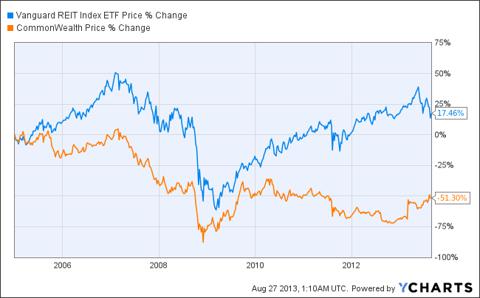 Where has the money gone? The answer is simple: it has been diverted into the pockets of the Portnoy family who externally manage CWH through RMR, a private firm that they own. While impoverishing the CWH shareholders, the Portnoys have grown rich by growing RMR's assets under management instead of generating CWH's shareholder returns. CWH owns great assets, but the externally advised management has hidden its value.