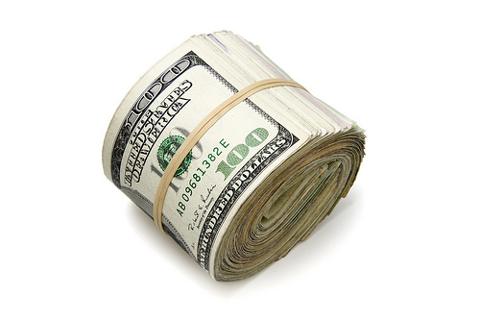 I think that equity markets are mostly expensivish and credit markets are ultra expensive (although a bit less so in the past few months). My reaction was to short the leveraged treasury ETF (NYSEARCA:TMF) coming into this year in order to deal with expensive credit markets. In order to deal with expensive equities, I am light and selective. What is worth doing if not broad stock or bond exposure? Cash. Here is where I park it.
Cash
I set up about 500 cash accounts invested in money markets, CDs, and savings accounts, all under federally insured caps and some with decent yields, in order to capture the optionality on potential equity conversions.
Use intra-month credit card debt
In addition to the accounts that I funded with cash, I borrow on credit cards to fund several more - these collect interest on the account side as well as rewards on the credit card side. When the credit card bills come, I pay them off online from the savings accounts. Running through $250k/month, this has added up to plenty of AMZN gift certificates, Brooks Brothers certificates, airline miles, and cash back in Charles Schwab and Fidelity. American Airlines (AAMRQ.PK) is particularly advantageous as it locks one into the top of their loyalty program after only a year and a half of this strategy. This strategy is not that scalable, but it has the charm of allowing one to read, dress, travel, and fund tax-advantage retirement accounts with no taxes (since rewards technically are classified as rebates and thus are not taxed), no risk, and no capital.
Borrow
I want flexibility in addition to liquidity in order to be poised to take advantage of the next downturn. So, I took out loans against 100% of the value of my home. Rates are still extremely low and this flexibility could come in handy in the months or years ahead.
Closed out of short volatility investment
Finally, I closed out my VXX and TVIX shorts last month. Since late 2011, I had shorted them both as well as written calls and buying puts. While I still maintain my concern with the securities in terms of their structural flaws, the expensiveness of the markets and the cheapness of the underlying volatility undermined my case for holding onto this potentially problematic investment given the market levels.
Disclosure: I have no positions in any stocks mentioned, and no plans to initiate any positions within the next 72 hours.
Additional disclosure: Chris DeMuth Jr is a portfolio manager at Rangeley Capital, a partnership that invests with a margin of safety by buying securities at deep discounts to their intrinsic value and unlocking that value through corporate events. In order to maximize total returns for our partners, we reserve the right to make investment decisions regarding any security without further notification except where such notification is required by law.