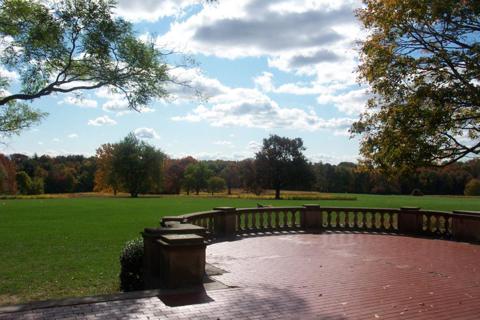 I first went long New Canaan real estate in December 2011, but am writing up my thoughts on this market for the first time. I think that it remains a compelling investment for a number of reasons.
New York City is about to become a much more expensive place to live. Unless something heavy lands on his head in the next few days, Bill de Blasio will become NYC's next mayor. It is reasonably likely that he will institute an asset tax that could create a wave of refugees heading towards Fairfield County. New York will become a very different place to live, much more like the city was in the days before Giuliani made it harder on criminals and easier on employers. While many may simply leave the region, many more will relocate within the area in order to avoid what could amount to a major confiscation of private wealth.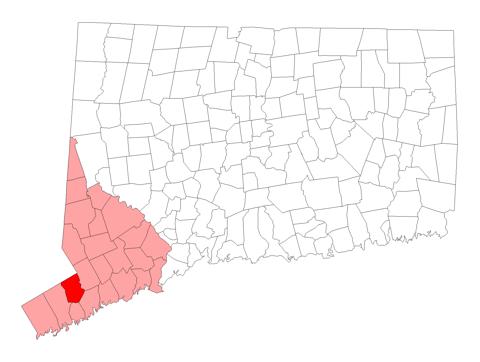 Home prices in New Canaan are up over 5% over the past year. About three quarters of homes in New Canaan are single family homes. The most common size is over 3,600 square feet. The most common years of construction are from 1960-1980, but some are much older. There are currently almost 300 homes on the market.
New Canaan was ranked the wealthiest town in the nation on CNN Money's list of the top-earning places in the United States and it has one of the highest median family incomes in the country. Crime is negligible. Over 95% of residents are white and Asians make up the largest minority group. Under 2% of families live beneath the poverty line. The town is accessible to many jobs; commute into the city takes about an hour.
The school system is one of the best in Connecticut. Each of the five schools in New Canaan's school system scores a top rating according to Zillow (NASDAQ:Z). The student to teacher ratio is low and students consistently achieve average scores well above Connecticut's averages, which in turn are well above the national averages. Parents give top markets to teacher quality, principal leadership, and parental involvement. Here is some recent commentary, which is typical of parents' reactions to the schools:
West school is fantastic - the teachers are extremely attentive and supportive and the school has an excellent curriculum.

Just graduated my last child (of four) in 2009 after 13 years at West School. Great education and friendly caring environment with great teachers. We live in this town based on a large part of great public education and what the schools can offer.

I have been a West School parent for the past 3 years. My kids quickly adapted to the new school with the kindness and help of teachers and staff. It provides a warm and enriching environment from the principal to the maintenance staff. My kids love the school and are doing great academically with their instruction. I couldn't be happier and wouldn't even think of moving as a result.

West School has an outstanding preschool program. Our daughter came here as a pre-kindergarten 5 year old after two years in another pre-kindergarten program. We felt she would benefit from the extra year prior to kindergarten based on her shyness small size and a lack of confidence in herself relative to peers. She has flourished and grown in every way in this nurturing environment small class size excellent teachers amazing teacher to student ratio wonderful facilities. Every child is respected and given individual attention. Special needs as well as non-special needs grow learn and feel that they are special individuals. Those who are shy as well as those who are boisterous and everybody in between grow together and feel respect for each other in this program. My daughter truly loves this program and so do her parents.
How does this impact home values? It makes a big difference whether or not you plan to enroll your own kids. The value of access to such a superior school system is measurable. Compared to otherwise comparable homes nearby, the added value is over $250,000 per home. Since buying a home in New Canaan, I have bid on another dozen homes via an auction process. My thought was to load up on some decently sized, but lower priced homes close to town. At lower price points, the value of the school access was a more concentrated part of the value proposition. Incidentally, while I was able to outbid other bidders, Bank of America (NYSE:BAC) kept pulling properties from the auction block whenever it wanted to protect the prices at which it carried the mortgages on its books.
Following the financial crisis in 2008-2009, there was little in the way of shadow inventory of foreclosed or ready for foreclosure homes. By late 2011, the market had stabilized. There is little open land in desirable locations remaining for sale. All around town, one can see building projects on increasingly marginal lots. This has a certain cost in terms of charm, but it is a revealing data point in terms of robust demand and finite supply.
So, if you're looking to buy in New Canaan, where are the bargains? I think that the best opportunities are in geographically and architecturally unique properties. For the most part, lots are larger further from town, starting at a quarter or half an acre and increasing towards four acre lots in the horsier points furthest from town. However, there are a few outliers here and there of large lots closer to town. I think that is where to look. Also, in theory there is an infinite supply of new construction, but a finite supply of historical properties. I expect the older properties to hold value better. In particular, I have been wary of construction techniques during boom times. While I've bid in auctions for homes built in the 2000-2008 era, my bids took into account occasionally shoddy quality by builders eager to sell and then frantically go on to the next build. In earlier, slower markets quality was better. I've also tried to take into account peculiarities of zoning regulations. Because open porches count against coverage requirements (limiting the percentage of one's acreage that can be improved), many open porches have been covered. If you can find a property with a lot of porches, it is likely to become increasingly rare over time as many neighbors build or renovate without them in order to get the maximum amount of interior space. If there is a subsequent submarket for classic homes with a lot of porches on large lots close to town, there will be little supply and these could command high prices.