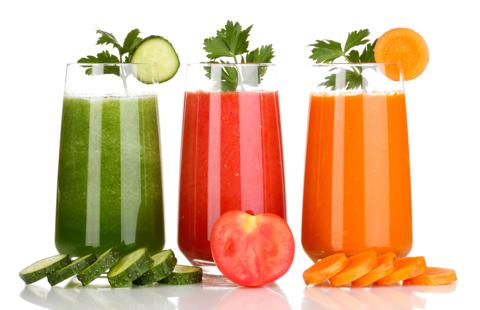 Cyber Monday
What is Cyber Monday good for? It is a perfect day for an inbox cleanse. Of all of the days of the year, the period between Black Friday and Cyber Monday has the highest ratio of worthless to worthwhile e-mails. This is the perfect time of year for an inbox - or more generally, an access - cleanse. It is easier to hit "delete" than "unsubscribe" when confronted with any given email, but over time it is far more efficient to "unsubscribe". Best of all, pick a day such as today and ruthlessly slay all unwanted e-mailers. This may be 99% of ads and 95% of sell side analysis. On a day such as today, it may be 90% of e-mails of all sorts. In a world of unlimited information, a key decision is to whom you will choose to grant access. Make this a deliberate decision. Be harsh. No one but the best sources really has much value or should get through.
Focus
While you're at it, today is a fine day to make sure that you are intentional about what calls and mail you get, too. Want to opt out of credit and insurance ads in your mailbox? Here you go. Opt out of other direct mail here. Make sure that all of your phone numbers are on the National Do Not Call Registry. Not sure if you want to take a call? Phone Tag is a great transcription service that you can use to screen calls that block caller ID. It is good to have plenty of physical security in order to control access to your family, work, and self. However, modernity has all sorts of tentacles that allow strangers over walls, around gates, through electronic locks, and past bodyguards. No matter how much you protect yourself, you are still your own bodyguard when it comes to your time and focus. When Bill Gates Sr. asked "what factor do you feel the most important in getting to where you'd gotten in life?" both his son, (MSFT's) Bill Gates and Warren Buffett (BRK.A / BRK.B) said one word: "focus". In both cases, they answered intensely and immediately.
Live
There is little awkwardness in unsubscribing from e-mails, mail, and calls, but it can be trickier when it is a live person. However, the principle still applies. In fact, the principle is even more important because it allows two people to refocus on what might work and what matters. If you know that you are not going to do business together, end the conversation immediately. I used to gets tons of inbound solicitations that I would handle by asking to discuss after the market's close, until one day when it got too much. I was stacking up calls from potential brokers, VC opportunities, and bank deals that I had little interest in. A broker wanted a relationship at a time that I already had thirty, including about twenty-seven that I used infrequently. I said, "please call after the close. Wait, no please don't call after the close, or before the close, or on the close. Look, we're not going to do business together." Just like that, I saved myself - and the broker - from wasting our time. How many prospective relationships do you know won't pan out? How many times do you know that there is no good solution to problem #10, but you still march yeomanly through problems #1-9 out of a sense of decorum? Just stop. As abruptly as possible, allocate zero time and energy to everything and everyone that you know won't go anywhere.
Intent
Everyone that I know who lives a happy, healthy life also lives an extremely deliberate life. From running a marathon to building a valuable business, living a worthwhile life demands premeditated intent. But one must start by freeing up the time to live intentionally. Today, I am finding everything that does not qualify and asking, as Charlie Munger says, to "include me out".