In late 2009, one was able to pay a price for Loral (NASDAQ:LORL) shares that did not account for the value of Telesat, perhaps because it was not consolidated into LORL's financial reporting.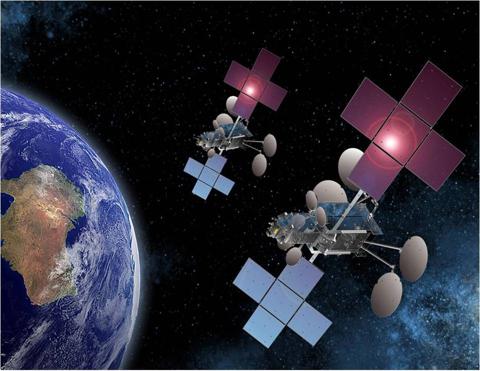 Here are the investment idea's early results: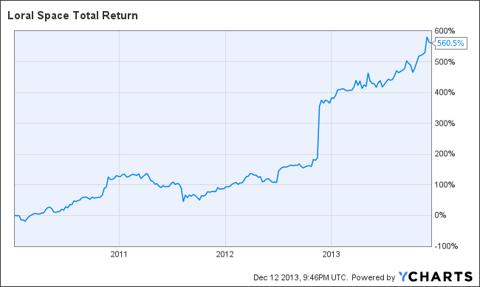 We have had an amount of capital returned that is substantially in excess of the investment idea's cost basis. LORL's management has successfully monetized a substantial amount of its value. As for the remaining assets, they will be monetized by the end of next year. LORL would be a perfect fit for either DISH Network (NASDAQ:DISH) or EchoStar (NASDAQ:SATS). Charlie Ergen knows LORL well (apologies to Mr. Ergen for shopping him my old wares between LORL and TMUS). Ergen appears to be losing out in the LightSquared bankruptcy auction, which could refocus his attention on LORL. Other LORL bidders may include Intelsat (NYSE:I), SES SA, or Arabsat. MHR Fund Management, which controls LORL, wants to sell. The FCC is willing to allow DISH to buy LORL (they are less enthusiastic about a SATS-LORL combination). In order to facilitate a sale, LORL might first endeavor to sell their XTAR joint venture with hisdeSAT and to settle their litigation with ViaSat (NASDAQ:VSAT).
As of today, bidders would like to pay close to $80 and the seller would like to get closer to $100. While it is reasonable to expect them to agree to something close to the middle of those numbers, this situation involves extremely strong personalities famous for being tough negotiators. Such a dynamic will make it somewhat more difficult to get a deal consummated at a reasonable price and on a reasonable timeline. So, this is safe, cheap, and has been as close to a perfect value with a catalyst as one might find. At $75 or so, it is unlikely that you will lose money over the next year and it is unlikely that you will fail to enjoy a liquidity event. However, as per usual, my full hope and expectation is for buyers to beware and readers to think for yourselves.