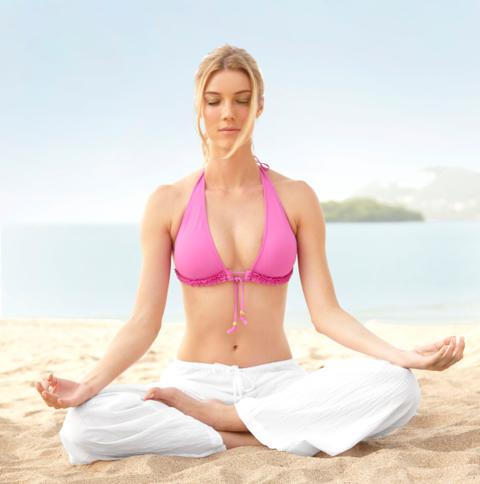 Lululemon (NASDAQ:LULU) makes expensive and occasionally transparent spandex into clothing, notably yoga pants.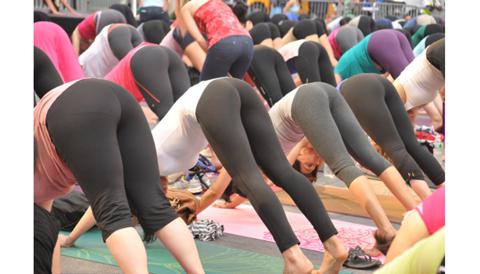 Recently, there have been concerns surrounding whether or not certain LULU yoga pants were excessively sheer/see though.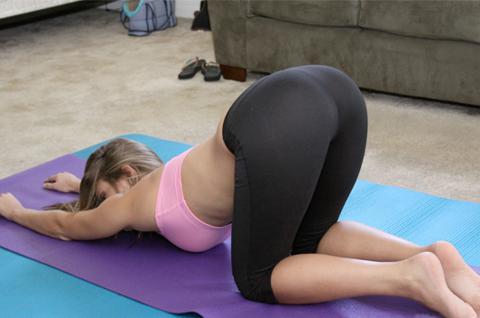 However, the more important question is not whether their pants are see-through, but whether their stock is expensive. I think that it is worth looking at. So far, it has flopped up and down this year: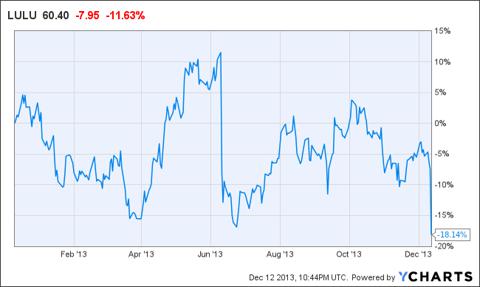 The price is still high, hopes for their earnings are still optimistic, growth prospects are dimming, and competition is strengthening. LULU margins will contract as Nike Inc (NYSE:NKE), Under Armour Inc (NYSE:UA), and Adidas (OTCQX:ADDYY) focus on their yoga products. As competition eats away at LULU's margins, its P/E ratio, currently still north of 30x, should be closer to 20x.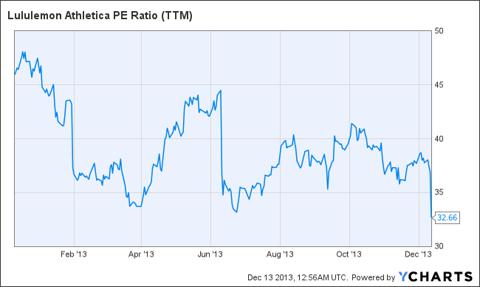 At 20x, the stock would trade between $30-35 per share which is probably a more reasonable valuation. Meanwhile, LULU's CEO is in over his head. He has gone back and forth between long periods of unemployment and running much smaller companies. LULU is in a desperate battle to keep its place in the market.