1 More Hedge Fund Strategy In Your Sleep: Och-Ziff Capital Management (NYSE:OZM)

I recently wrote up the idea of passively investing in hedge fund strategies and somehow neglected to focus on OZM. This one is another of my favorites that probably should have been included.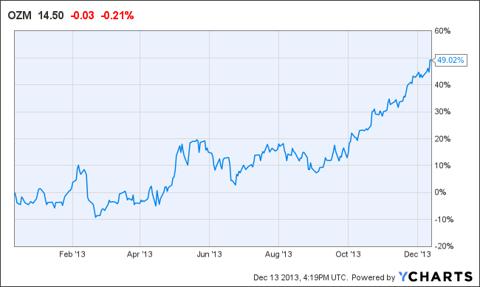 With over $37 billion under management and a distinguished track record, it is one of the biggest and best alternative asset managers in the world. Their strategies include convertible and derivative arbitrage, corporate credit, long/short equity special situations, merger arbitrage, private investments, and structured credit. They are one of the best and have been a favorite of mine for a long time. They do serious research, for which they - and their investors - have been well rewarded. These investors in OZM investors include Jim Simons, Chuck Royce, Murray Stahl, Brian Rogers, and Louis Bacon.