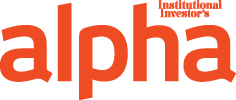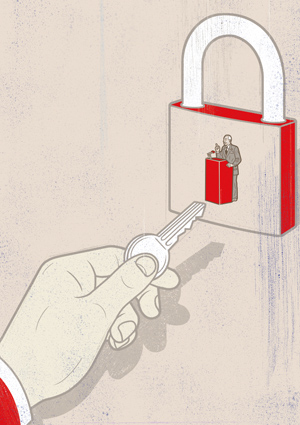 DeMuth is a former political analyst, some of whose biggest clients were hedge funds and proprietary traders. Now he runs a small hedge fund firm of his own, Rangeley Capital Partners, with one event-focused fund, with assets of about $70 million and a decent performance record, up 18.2 percent in 2012 and about 8 percent year-to-date through September. The fund is based in New Canaan, Connecticut, but DeMuth travels to Washington frequently to do political research.
DeMuth admits to having an endless appetite for procedural details. He sifts through SEC filings and quarterly lobbying activity disclosures, to see what issues are of interest to managers or industries.
"We follow peoples' behavior and the context of what they say,"
he says.
"If a dozen litigators come into a hearing room with stenographers to formally depose witnesses, it's very different from litigators coming in without stenographers. It's more likely they are going to block a deal."
Last year Rangeley had stakes in two rental car companies, Dollar Thrifty Automotive Group and Hertz Global Holdings (NYSE:HTZ), according to an investor letter. DeMuth saw this as a merger arbitrage play, anticipating that Hertz would buy Dollar Thrifty and boost the share prices of both companies. But the deal ran into trouble in October 2012 when the Federal Trade Commission began an antitrust review. Other investors grew worried. DeMuth, with conviction that came partly from knowing how the FTC operates, took advantage of the selling. He believed Hertz would agree to FTC demands that it divest some airport kiosks, thus allowing the deal to go through. Rangeley bought more Dollar Thrifty stock as it fell from $87 to below $75. That paid off when Hertz bought Dollar Thrifty in November at $87.50 a share.
- The Hedge Fund Research that Grassley and Slaughter Love to Hate