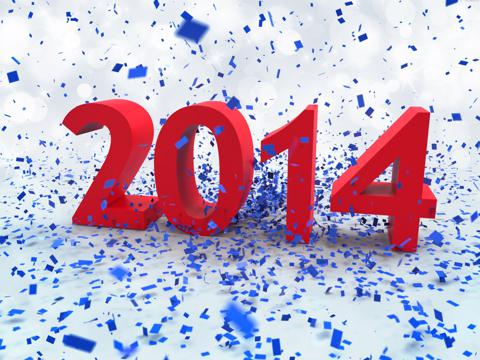 Year End Review
As we approach the end of the first 2% of 2014, I would like to take a moment to reflect upon the highs and lows of the year. There are 247 trading days left so there may be a few remaining adjustments in the final draft, but here is the year in review thus far.
Forest
On Wednesday, January 8, 2014, Forest Laboratories (NYSE:FRX) announced a promising and accretive deal to acquire privately held Aptalis. I applaud them for the deal; the equity market seems to like it too.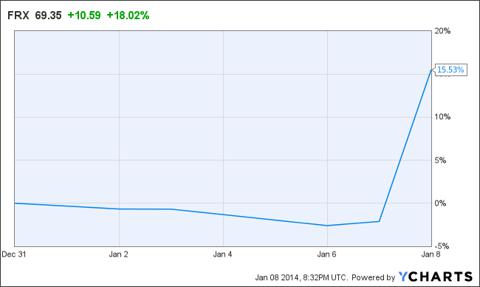 Riverbed
On that same date, Riverbed Technology (NASDAQ:RVBD) received a $19 offer from our friends at Elliott Associates. When all is said and done, they may pay up as high as $22 or so. We have this in our sheets as an upside of $22 and downside of $15. We think that there is over a 95% of $19 or more and over a 65% of $21 or more by the end of the first quarter. So far so good and probably more to come: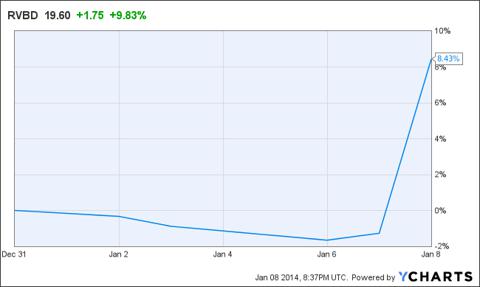 Celesio
On the topic of Elliott Associates, I am a bit of a Paul Singer groupie. It would be fair to accuse me of being a generally disagreeable misanthropic curmudgeon who has at least something bad to say about almost anyone and yet here is someone who I admire on every conceivable metric. I agree wholeheartedly with his philanthropic, political, and investing priorities. I was a huge fan right up until the point when he more or less conquered a ship owned by the deadbeat Argentine government at which point my admiration was driven right over the edge into groupie territory. So, when we both stumble upon the same investment opportunity, I am gratified by the coincidence. Which brings me to Celesio (CLS; trades in Europe).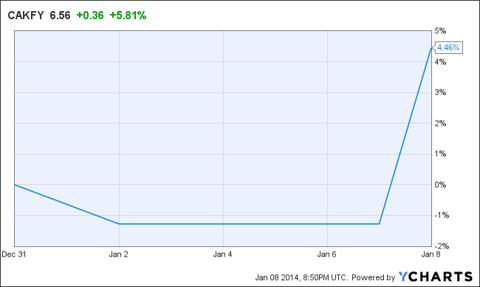 Celesio has an offer for EUR 23 per share from McKesson (NYSE:MCK) and Mr. Singer holds a blocking stake which could prevent the deal from going through at that price. We did not tender our shares at 23 because we think that they are worth at least 25-26 to MCK if not more. This was an easy decision as we are perfectly happy to be holders. More to come on this over the course of the next day or two. But a bump is one reasonably likely outcome.
NuPathe
Speaking of bumps… 2014 has been a bumpy year already with a competing bid for NuPathe Inc (PATH).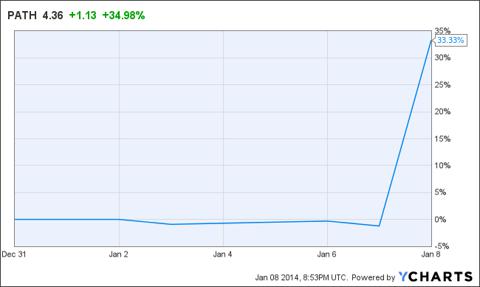 It is reasonable to expect at least one or more subsequent bid and possibly yet one more additional bidder.
Renaissance IPO ETF
My short idea for 2014, the Renaissance IPO ETF (NYSEARCA:IPO), has been an abject failure to date.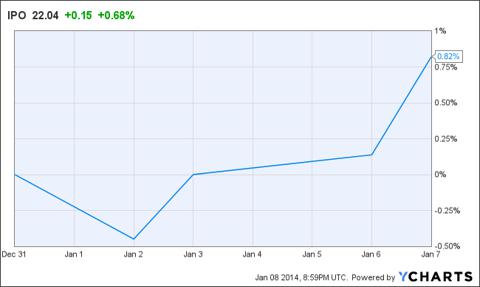 I make no excuses but hope that the back end 98% of the year will be more kind to this idea. Whatever enthusiasm I saw in the late 2013 IPO market continued right through 2014. Such a cold streak in recent short ideas is unfortunate. I am considering firing myself from shorting, but I think that I will merely place myself on probation because I am a both a forgiving employer and stubborn employee. Meanwhile, investors love stocks more than any time since the depths of the financial crisis (during which they were not so enthused).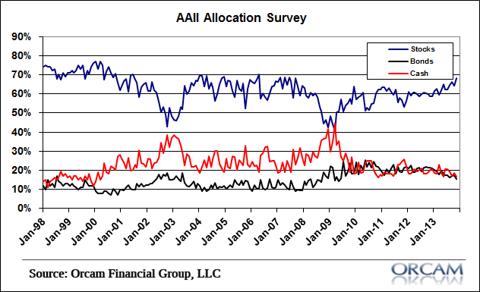 Sanofi SA (Value Right)
As for my long idea for 2014, a Sanofi SA value right (NASDAQ:GCVRZ), is up over 6%. At $0.34, the position risks $0.34 and potentially gains $11.66. It probably gains $1.66. If I had a better idea, I would have offered it.

Silly?
Absurd even? Too soon to judge? Fair enough. For value and event strategies such as mine, the statistically significant period in which to judge returns is somewhere between three and five years. Anything that I need in shorter increments I keep in cash equivalents.