Fun Stuff for Smart Kids
One of my favorite books on the subject is Scroogenomics: Why You Shouldn't Buy Presents for the Holidays which explains the allocative inefficiency of gift giving. But the case is weaker when the gifts are for young kids, who cannot as easily make purchases for themselves. Therefore, here is a value investor's take on Christmas present ideas from the Popular Mechanics Guide. Click on the hypertext to order; almost all have free shipping. Each are decent purchases in terms of cost per hour of fun or learning.
LittleBits Space Kit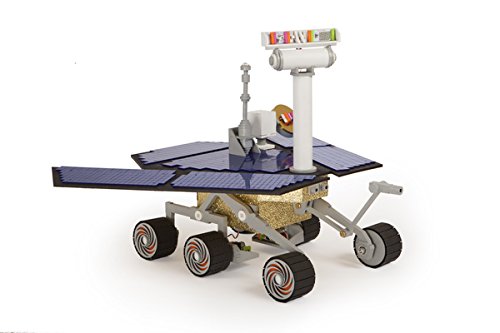 Awesome! - 6-year old

Awesome! - 4-year old
NASA scientists designed this kit to allow kids to make almost anything - including Mars rovers - from the magnetic modules. Like many of my favorite toys on this post, there are two ways to win: the kids might have fun and they just might learn something. The price has been softening since early November from a high of $189 to a recent low of $109.99. Free shipping is available. Other kits in the product line cost from $99 to $159.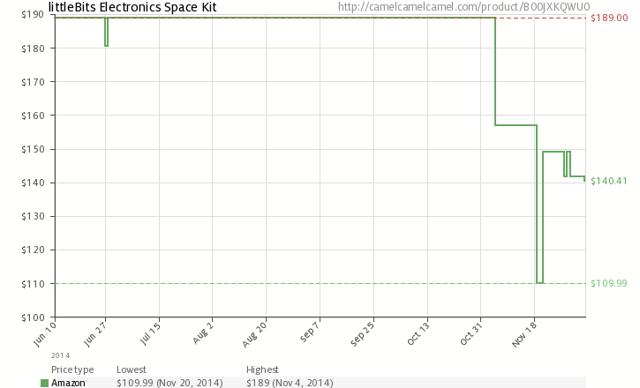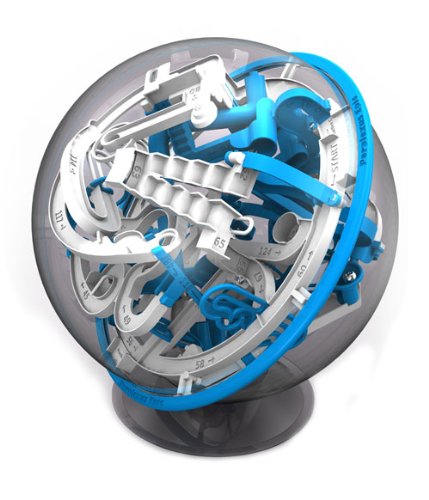 This is very, very hard but doable and quite fun. The price has been fairly steady. This is a small toy that is good for travel. It should occupy the kids for a decent length of time on airplane flights, especially if you offer a reward for successfully completing it. Elsewhere in the product line, the Warp is easier and less expensive.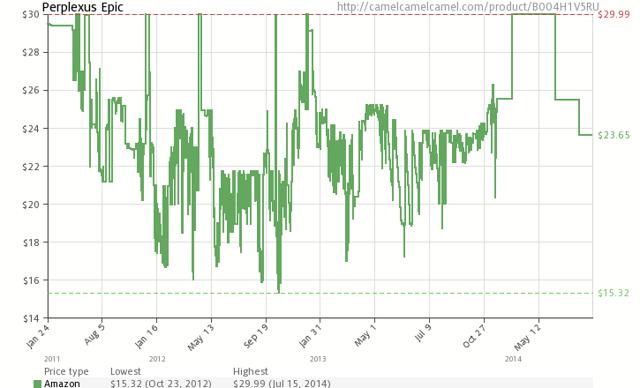 Automoblox Mini Emergency Playset

Beautifully designed, well made, and fun. I like toys such as these that can be taken apart, put back together, and actively manipulated by kids for more creative play. The world is something that you mold to your will, not just something you sit back and observe.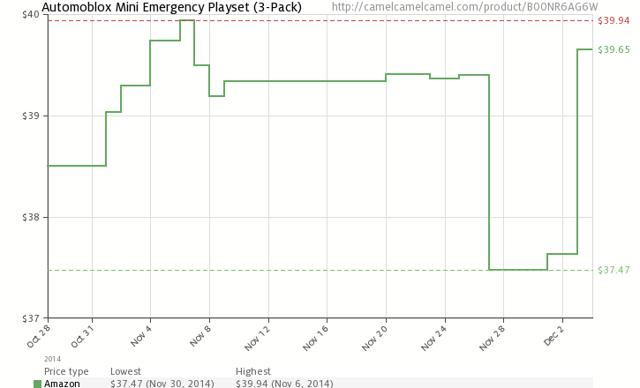 Parrot MiniDrone Jumping Sumo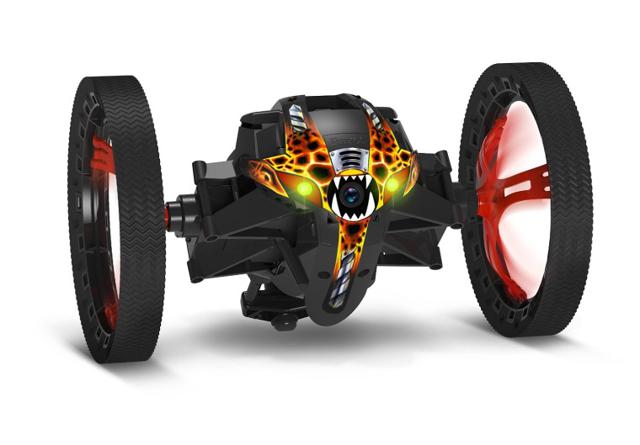 This one is super fun, easy to control, and works every time. Earlier toy drones seemed to have a lot of problems connecting, but this one is far more reliable. Their Parrot AR.Drone 2.0 Quadricopter is fun, too.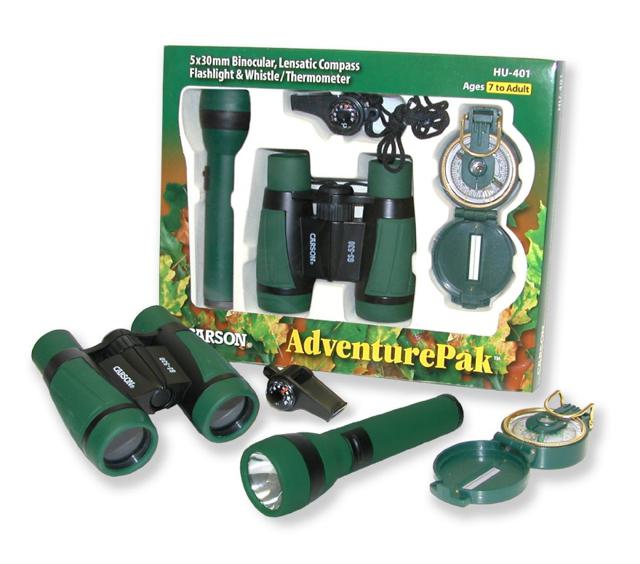 I like to kick the kids outside as frequently as possible. Here is a great kit to ensure that they will eventually make it back home. The price has been trending up over time.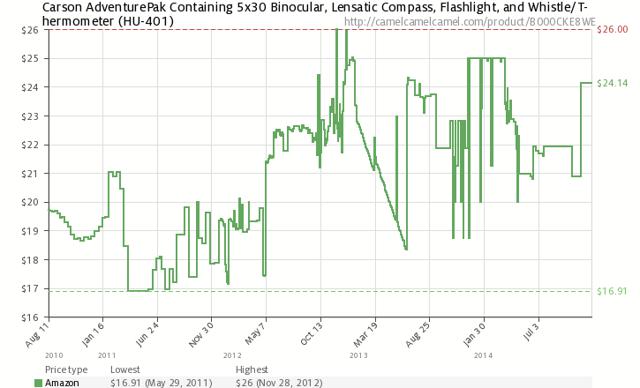 Poof Strato-Slam Rocket LED Night Flight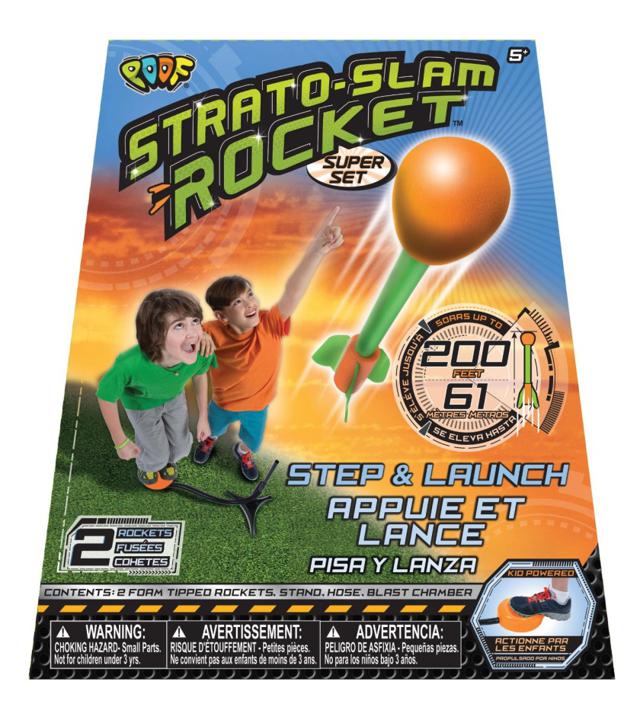 These are a lot of fun. Vertically, it is rocketry. Horizontally, it is artillery. Probability that boys will weaponize: approximately 100%, well beyond a reasonable doubt.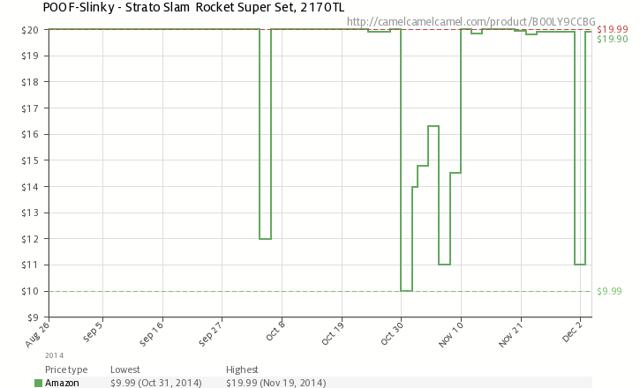 Waba Fun Kinetic Sand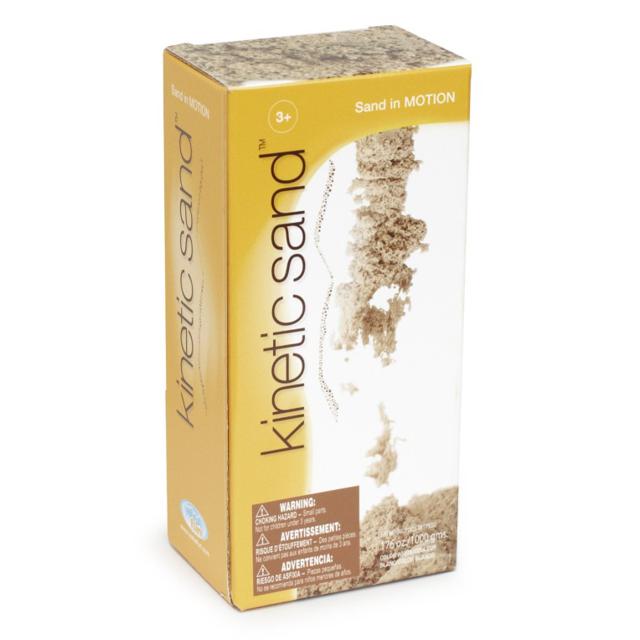 For at least one non-Newtonian Christmas present, kinetic sand takes on differing properties depending upon the amount of pressure applied.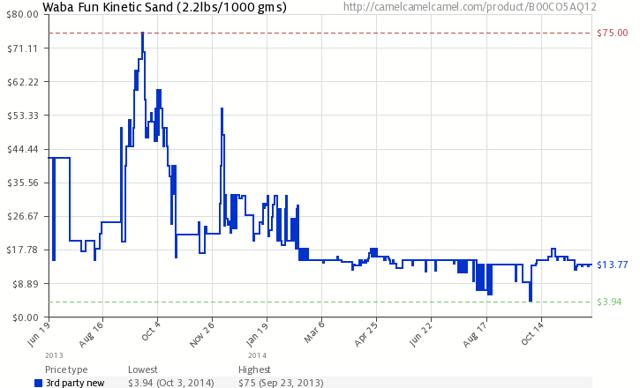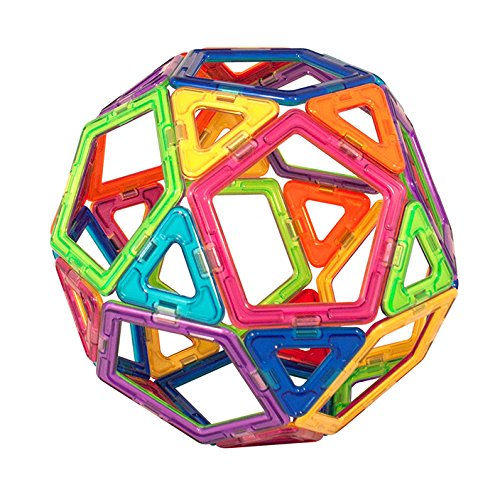 These highly-rated kits snap together easily using magnets. They are great outlets for creativity and are able to form into endless complex forms.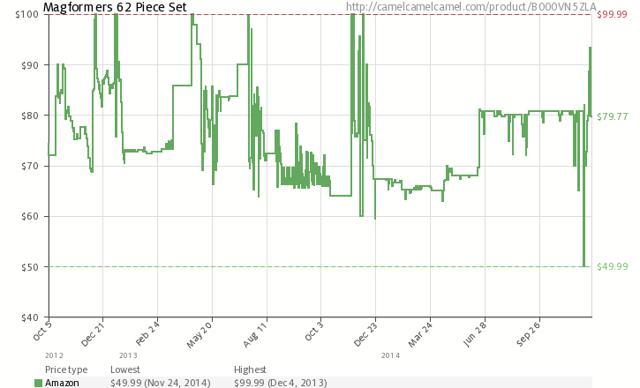 Two Way Bug Viewer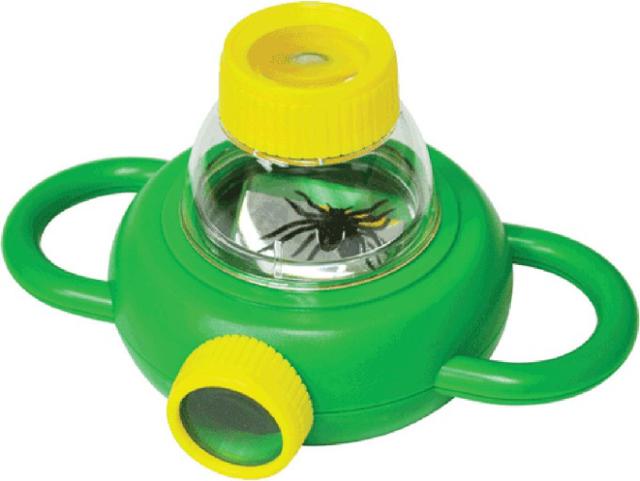 I find my kids' pacifism towards bugs to be quite irritating when it is indoors but quite sweet when it is outside. I don't share the interest, but they love this kind of thing.
Aquaponics/Hydroponics Gardening Kit for Kids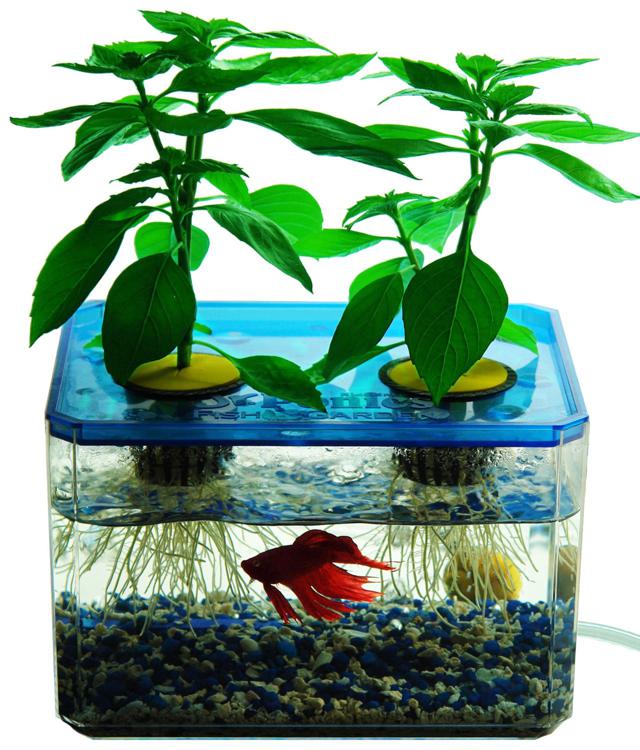 This is a cool little ecosystem in which the fish poop provides plant food and the plant roots clean the water. Yes, fish poop. If you need fish poop to be a part of your Christmas, then this is one of your best options.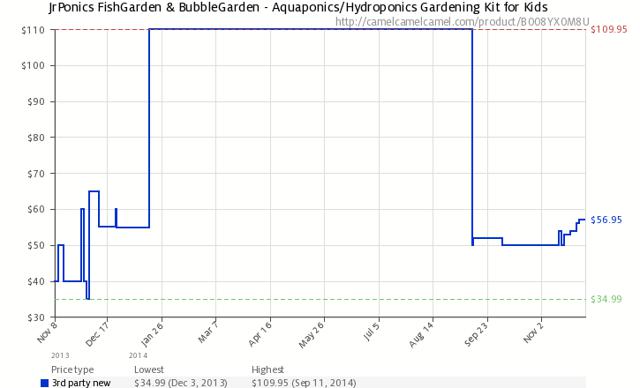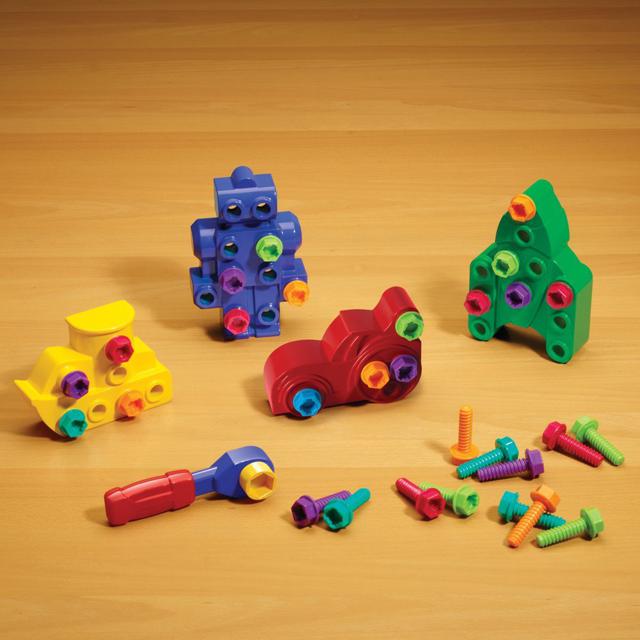 Kids can build models while learning how to use a working socket wrench.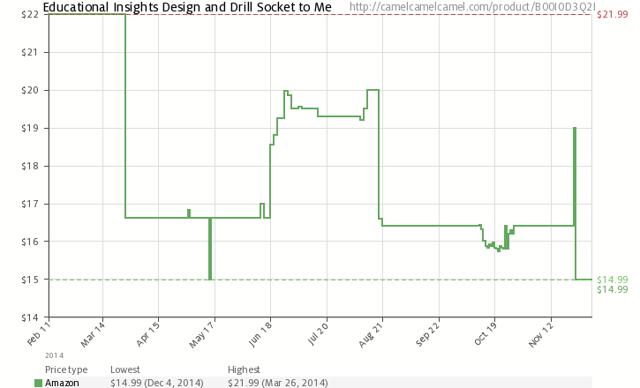 42 Piece Tegu Magnetic Wooden Block Set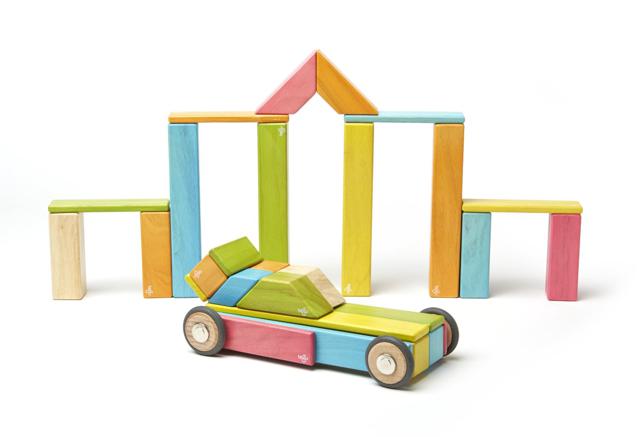 These are well crafted magnetic wooden blocks.
Goldie Blox and The Movie Machine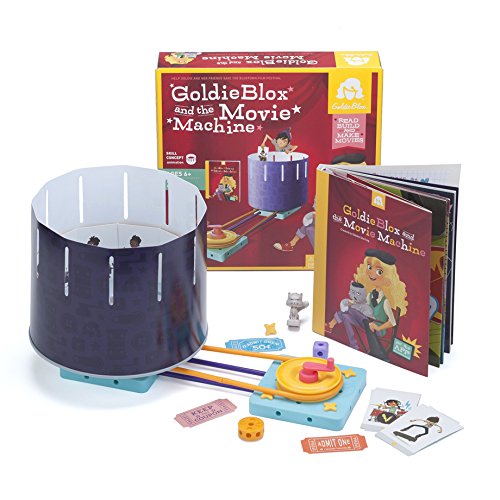 This is a fun way to teach girls about engineering and animation.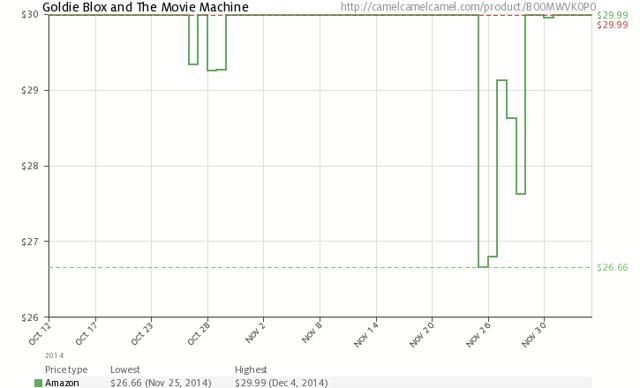 DigiBirds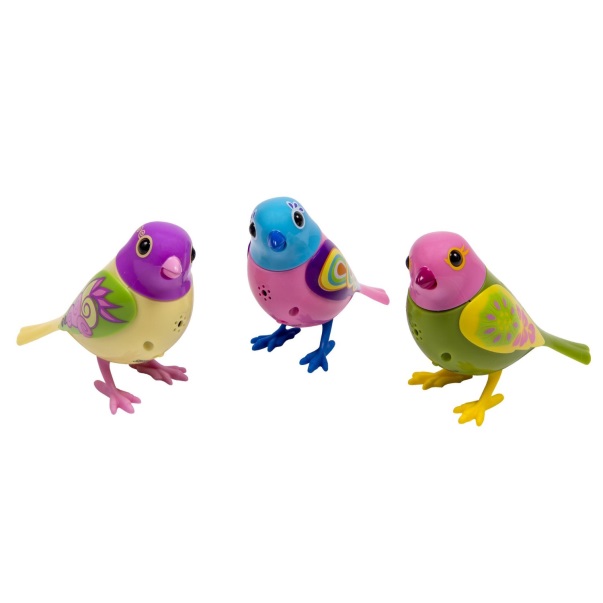 Whistle to these birds and they whistle back. Prices have been declining steadily over the past few months.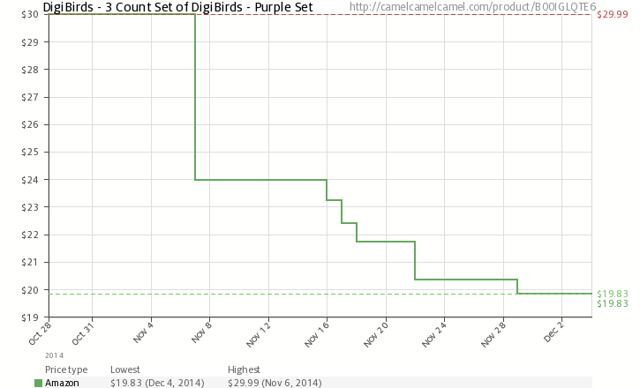 Snap 'N' Learn Number Bugs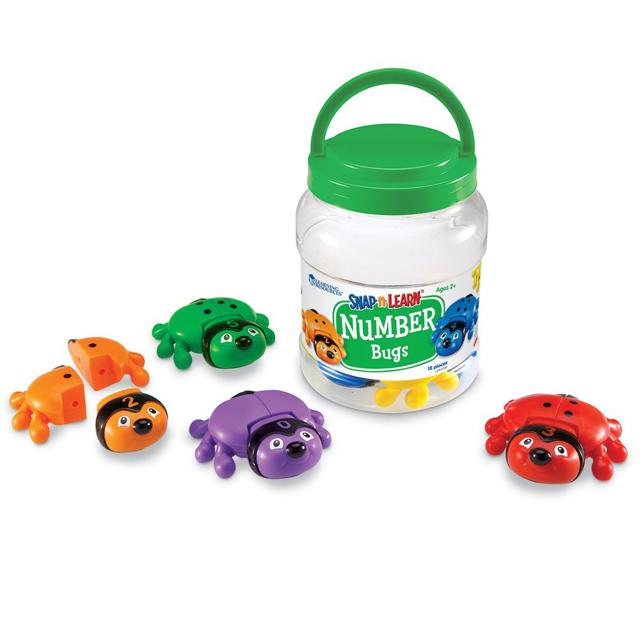 These have interchangeable parts, so they can be good for manipulating and constructing; they work well for very young kids. Prices have been soft.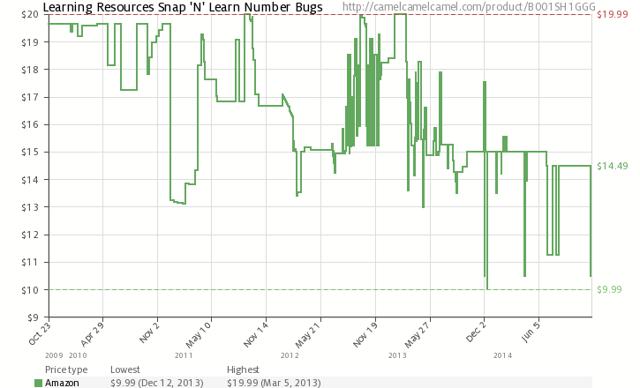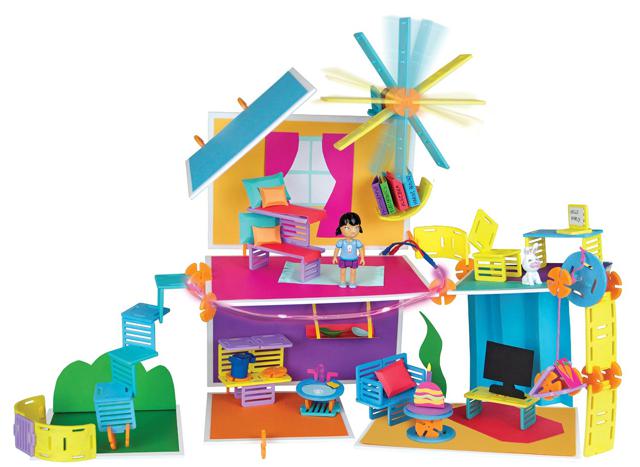 Here is another toy that I love teaching design and building to girls.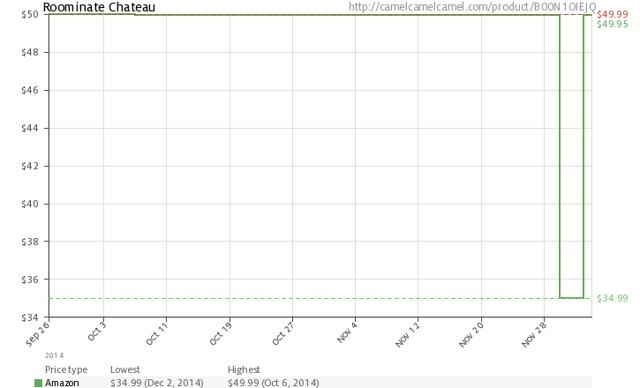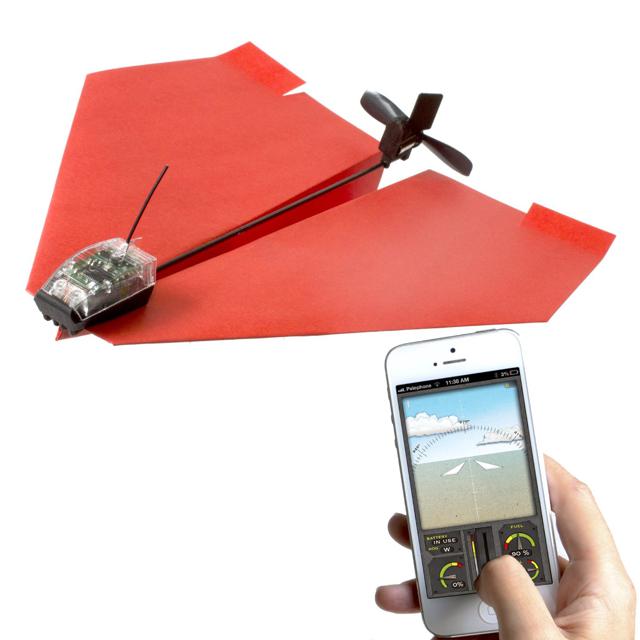 This smartphone controlled paper airplane was originally funded by a successful Kickstarter campaign. My preferred mode of transportation is private jet owned by the kids, so that I can borrow but they can pay for jet fuel. To that end, I want to get them started early on private aviation. Since they steal my phone anyway, here is something fun to do with it. Likelihood that parents keep playing with it after sending the kids to bed: high.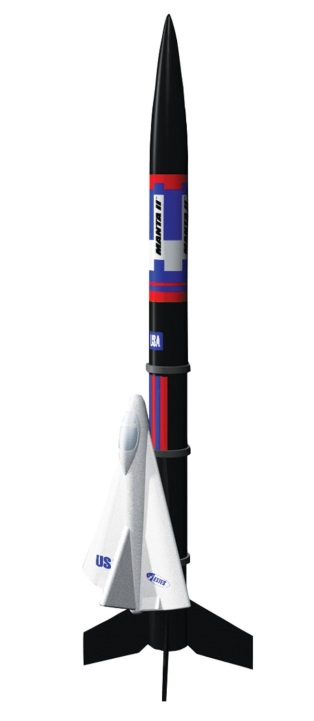 My wife recently commented that a majority of packages delivered to our home have some type of hazardous materials or explosives sticker on them… and rocket engines are at least part of the reason. This is a particularly enjoyable one, complete with a glider. Make sure that you have plenty of space. We have lost many a fine Estes rocket due to insufficient space on windy days. Also, I will take this opportunity to admit that we believe at least one wide body jet veered off course due to an inadvertantly high flight in crowded airspace. Wait, no I take that back and admit nothing.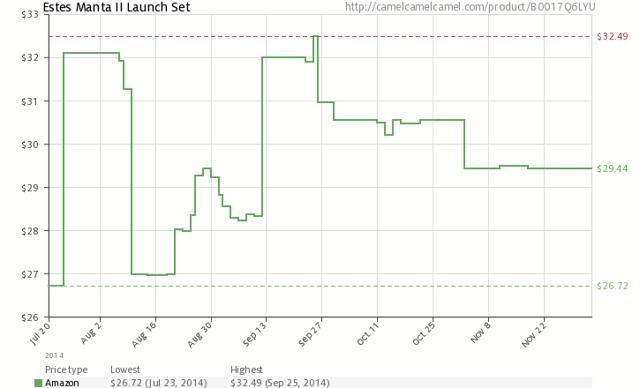 EzyRoller Ultimate Riding Machine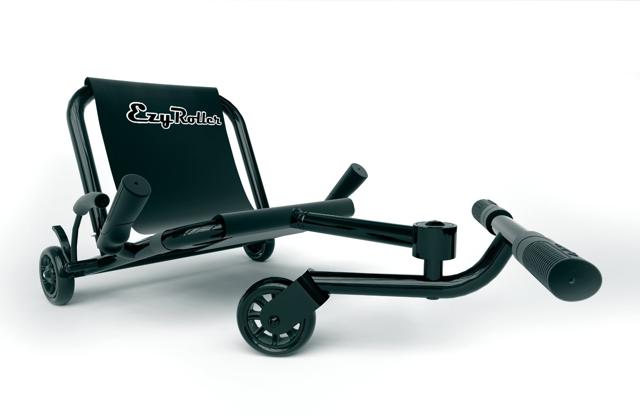 Swiveling the front bar creates momentum on this well-made and entertaining ride. Strangely enough, prices vary substantially by color (with black and white the best values).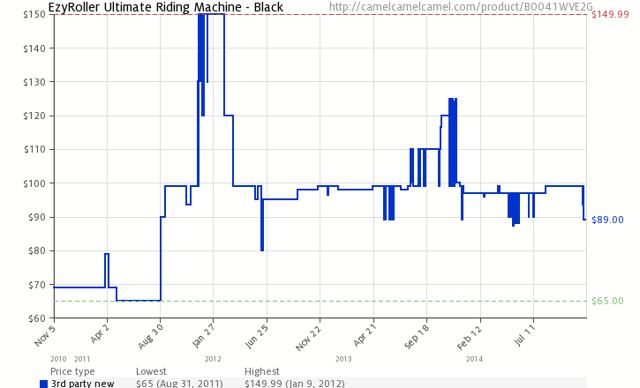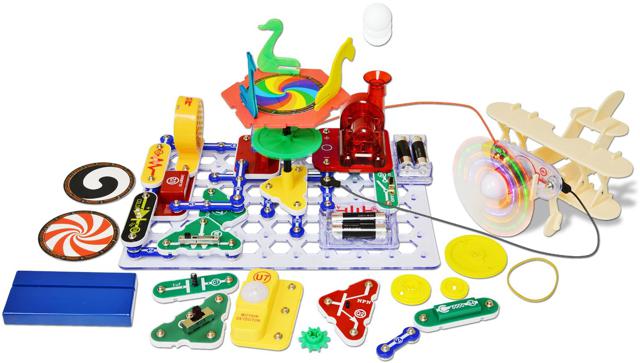 These electrical components can fit together in various ways to build circuits. This one has a lot of versatility in terms of the number of potential projects.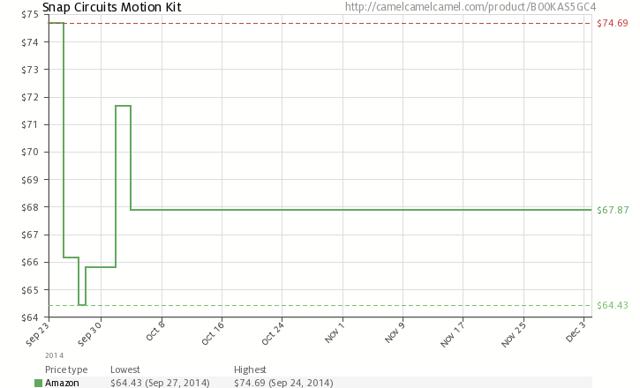 Hella Slingshots Neon Yellow Slingshot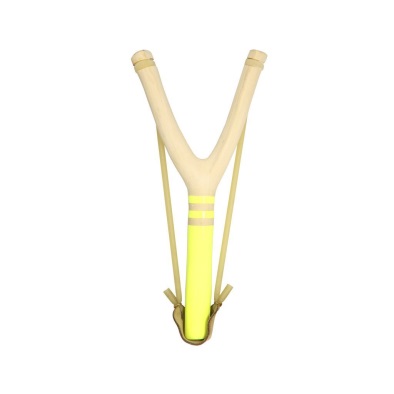 Slingshots are heavily represented among my favorite kid stuff. It should go without saying that this requires safe handling and works best in areas with low population density. It is perfect for Maine - we build little boats out of birch bark and wood that the kids try to sink with their slingshots. This one would be a perfect addition to their arsenal. On the other hand, these are not too hard to make yourself.
The Learning Journey Remote Control Shape Go Green Recycle Truck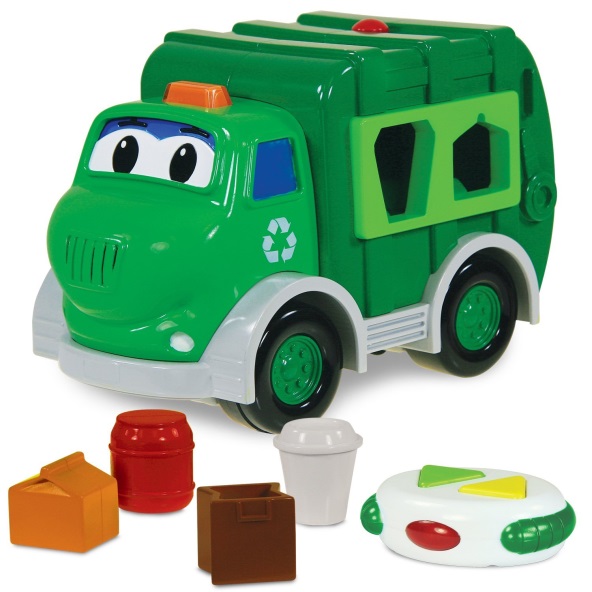 Meh.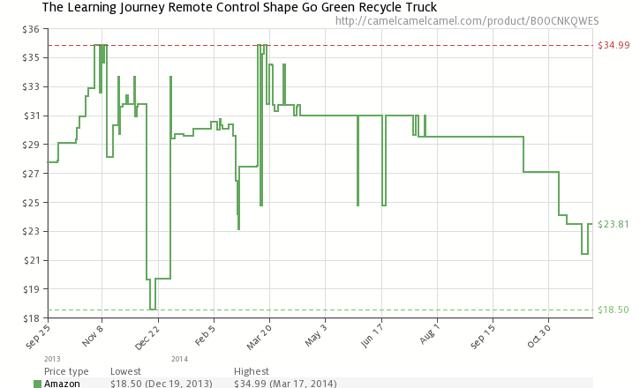 Maybe as slingshot target practice. From the same company, I prefer the Kids Bank Play Money Set, the ultimate in fiat currency.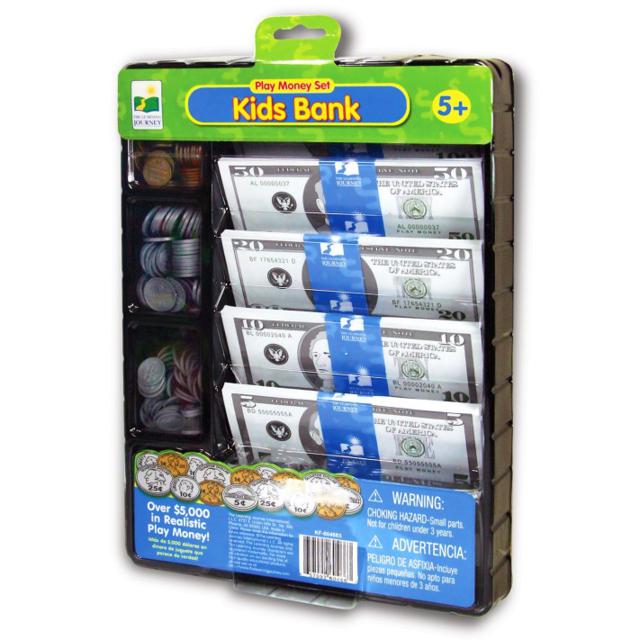 This is somewhat fun… despite the fact that I have a hard time paying real money for fake money. This is much like living in an old house on Halloween when I knock down (real) cobwebs only to replace them with fake cobwebs (that we pay for). One could just skip the step of buying the set and have the kids play with the $11.20 that it cost, no?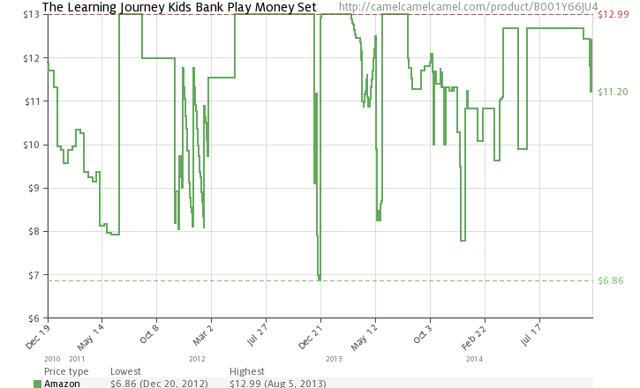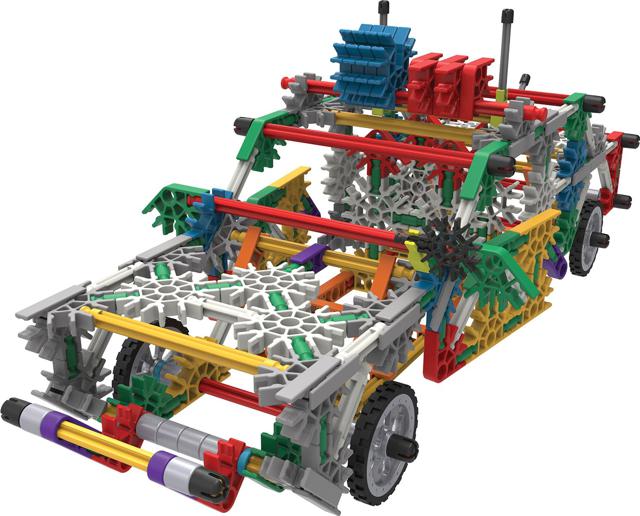 This is a big leap forward from the types of construction sets that were available in the '80s.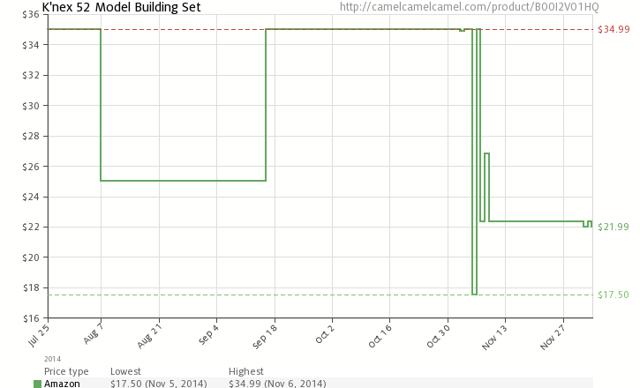 Speaking of the 1980s, here are some old school options...
Lincoln-Logs Collector's Edition Homestead Building Set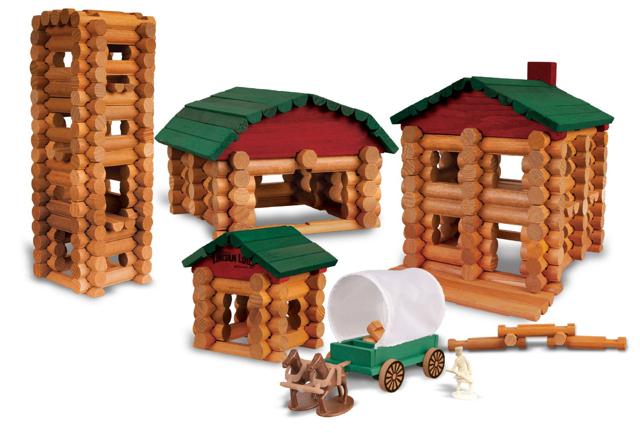 My dad had this set in his office for me to play with in the early '80s when he was working. I don't recall them costing anywhere near what they cost today, but at least the prices have softened a bit since mid-summer.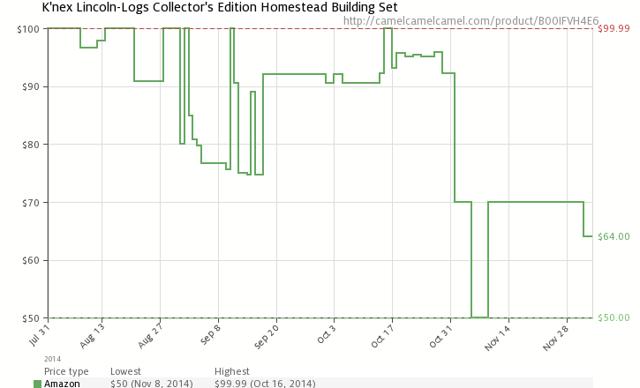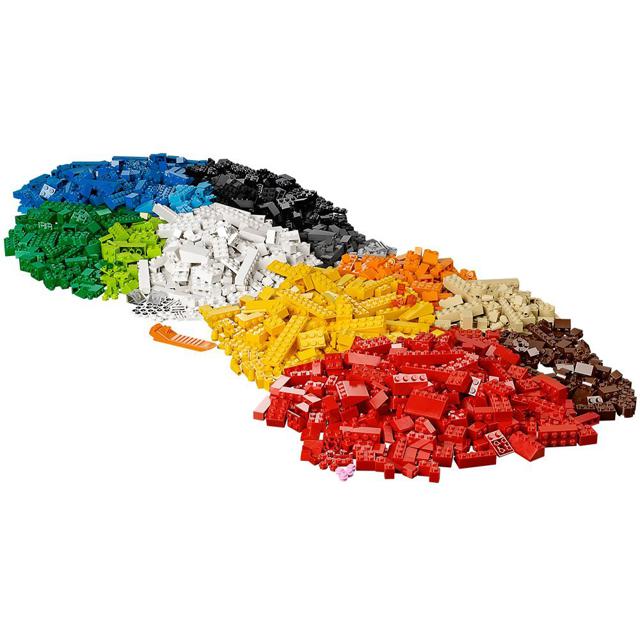 This is the best Lego set for fostering creativity. They don't tell you what to build. The kid tells himself what to build.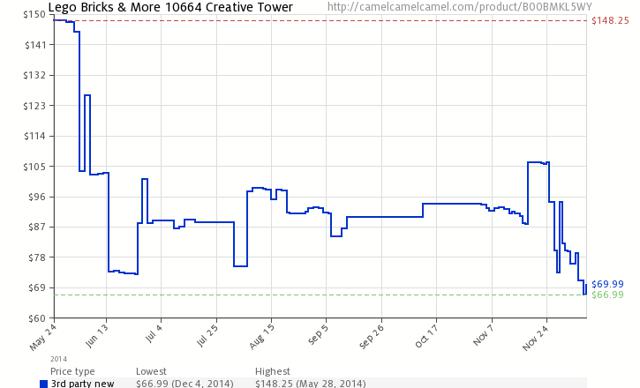 Barrel of Monkeys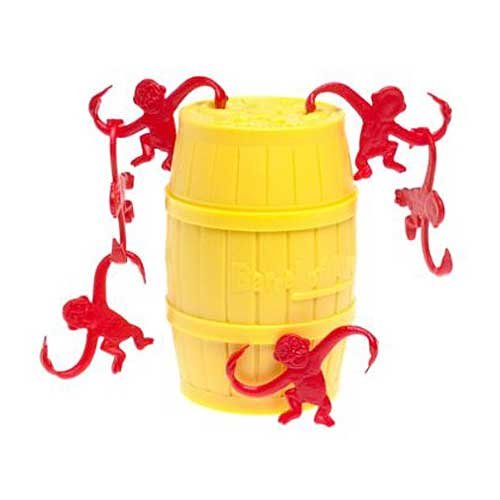 Classic.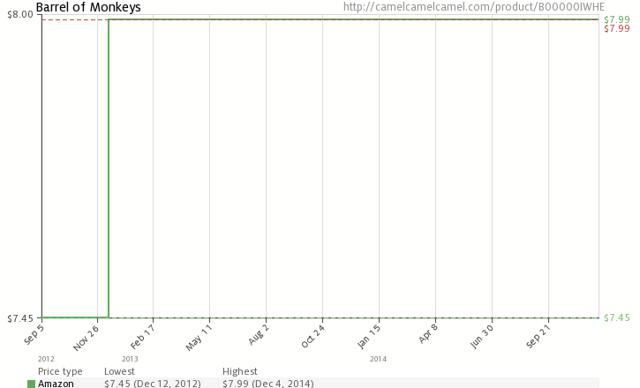 For yet more stuff for kids, here is an earlier set of ideas, including many that are less commercial.