(*4 of which he read)
Microsoft (MSFT) founder Bill Gates recently offered some reading suggestions that are worth considering.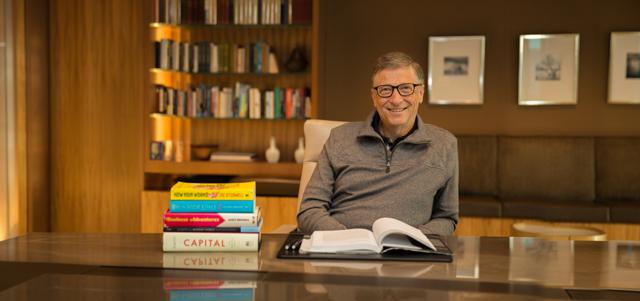 This is a terrific collection of short stories about businesses including Ford (F) and Xerox (X). Berkshire Hathaway (BRK.A/BRK.B) CEO Warren Buffet also recommends it.
This book studies the growth of nine Asian economies. The author's formula shows how some of Asia's economies have achieved sustainably high levels of growth while so few other countries around the world have been able to do so
This is a funny novel that I enjoyed as much as Gates apparently did. It is the sequel to The Rosie Project, about a scientist's search for love.
This is a data-rich study of our use of materials. Gates loves the author and I do too.
4 1/2. Capital in the Twenty-First Century
I should probably not comment too extensively on this selection for the simple reason that I have not read it. However, I would also add that it is unlikely that Mr. Gates did, either. The Hawking Index/HI is determined by taking the page numbers of a given book's top highlights on Amazon (AMZN) Kindles, averaging them, and dividing them by the number of pages in the book. Capital in the Twenty-First Century rates a 2.4% HI, which is one of the lowest ever recorded. People appear to buy the book in order to gift it or to appear to have read it without actually reading it. In the case of this one, it is convenient shorthand for someone to say, "I care about inequality".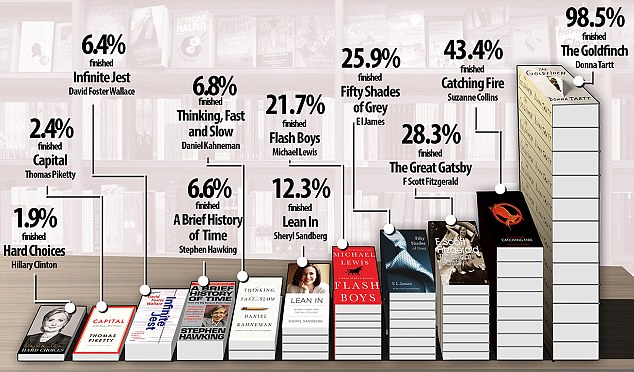 Hawking Index indicating the books that are actually read to the end.
In addition to Capital's low HI score, Gates' image of his copies may be illustrative. It looks as if someone read his copy of How Asia Works. His copy's binding has been slightly scuffed and the lower corner of the cover has been bent outward. Business Adventures also looks as it it has been read. Capital has the appearance of being left on the table so people might think, "Oh look, he read Capital".
It is likely that Capital buyers want to look as if they care about inequality just as they want to appear fascinated by Hillary Clinton's Hard Choices. Evidence indicates that people are actually more interested in Catching Fire and The Goldfinch. So, buy everyone on your Christmas list Capital if they need an impressively long book by a pompous Frenchman that can be placed upon coffee tables to exhibit how much they care. But if you want them to actually read something, buy them Fifty Shades of Grey.