Based on the fact that the Supreme Court granted certiorari and based on the key justices' prior writing on the topic, it is reasonable to expect that at least five and perhaps as many as seven Supreme Court justices will find such a right in the constitution. This recent dissent by Justice Thomas on the matter was joined only by Justice Scalia. These are two of the few likely holdouts against a constitutional right to same-sex marriage.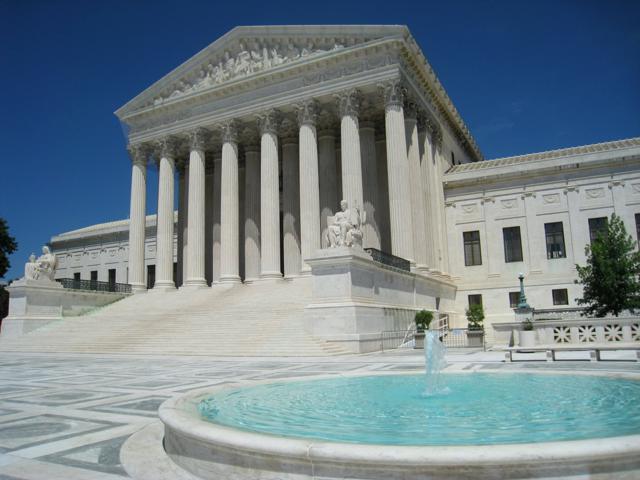 Will the U.S. Supreme Court find that state bans on same-sex marriage violate the 14th Amendment or otherwise finding a constitutional right to same-sex marriage? If you want to place a bet, you can do so here.
Regardless of the Supreme Court's decision this summer, political support for bans on same-sex marriage appears to be crumbling decisively.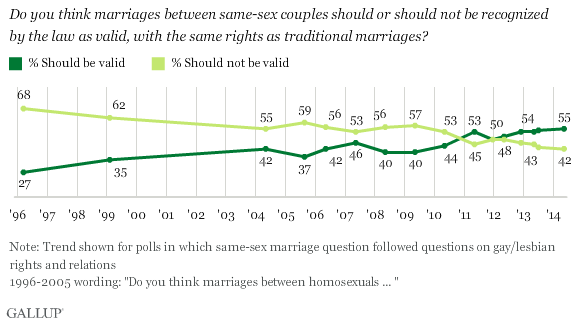 This trend is especially pronounced among younger voters.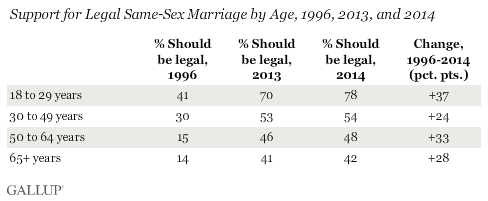 An increasing number of prominent conservative leaders such as Ted Olson and Paul Singer have been instrumental at expanding rights to same-sex marriage. Potential Republican presidential candidates who emphasize their opposition to same-sex marriage are failing to gain traction. For example, Mike Huckabee and Rick Santorum are given low odds of securing their party's nomination and close to no chance of winning the general election as voters, especially younger voters, focus on other priorities and appear more drawn to candidates supportive of greater liberty across the board.