Politics vs. Economics 101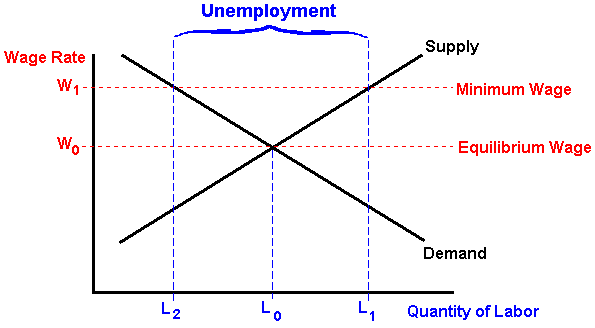 While President Obama would be happy to sign a minimum wage hike and Democrats in both houses of congress would like to support one, it is not likely that the Republican majorities will increase the federal minimum wage this year. On one hand, minimum wage increases are a politically useful way to reward voters. The beneficiaries often know who they are and can reward the politicians who supported minimum wage legislation with votes, in a political win-win situation. On the other hand, the economic reality is far more grim. Raising prices on labor increases unemployment. There are perverse consequences when businesses react to such legislation.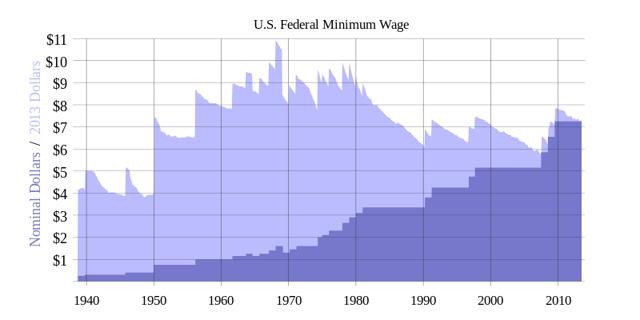 What do you think? You can comment below or participate in the prediction market. In addition, you could consider equities that could benefit from a year without further minimum wage legislation such as Walmart (NYSE:WMT) and Costco (NASDAQ:COST). My favorite equity with substantial exposure to minimum wage legislation is Office Depot (NYSE:ODP). It is currently one of my largest long positions. The equity would benefit from a lack of legislation. Other recent investment ideas are listed here.
Disclosure: The author is long ODP.
Additional disclosure: Chris DeMuth Jr is a portfolio manager at Rangeley Capital. Rangeley invests with a margin of safety by buying securities at deep discounts to their intrinsic value and unlocking that value through corporate events. In order to maximize total returns for our investors, we reserve the right to make investment decisions regarding any security without further notification except where such notification is required by law.