Warren's Letters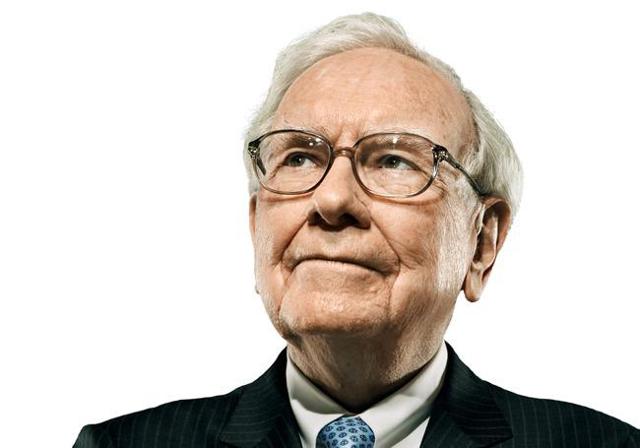 The compilation of Warren Buffett's letters to Berkshire Hathaway (BRK.A/BRK.B) shareholders between 1965 and 2012 is worth the read. These are part of Buffett's strategy to train his investors to think as he does. Steady investors have given him a strong hand and served long-term thinking. He deserves our trust as much as anyone ever has. Here is his performance since I began investing: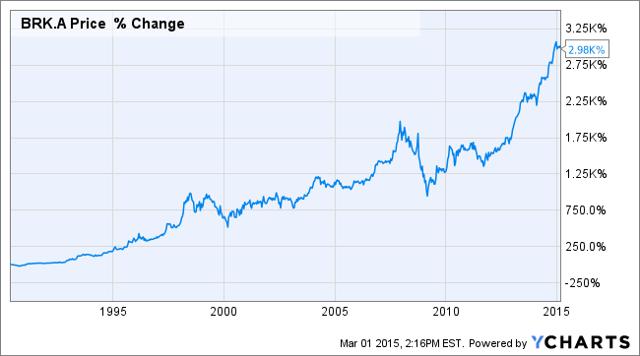 Doing Buffett's Dirty Work
Andrew Carnegie was folksy and beloved, characteristics that he was able to maintain for years… because he had Henry Clay Frick. Carnegie did not break strikes; Frick broke Carnegie's strikes for him. Buffett is as folksy and beloved as Carnegie; Buffett's Frick is a Brazilian named Jorge Paulo Lemann of 3G Capital. While Buffett does not endorse hostile deals, Lemann does. While Buffett bangs on and on about his preference for high taxes, Lemann moves his businesses to the optimal tax locales. In this year's letter, Buffett indicates that he would like to invest alongside Lemann again after their experience with Tim Hortons, which is now part of Restaurant Brands International (NYSE:QSR). Having invested in both Anheuser Busch Inbev SA (NYSE:BUD) and QSR, I feel the same way. Is the Brazilian team behind 3G the greatest group of business operators on the planet? No one better springs to mind. Buffett knows when he sees a good thing. Paulo and Buffett can each operate at a scale that serves each other's interests well. This is a great fit and one of the best finds in Buffett's effort in recent years to expand his horizons beyond the U.S. borders.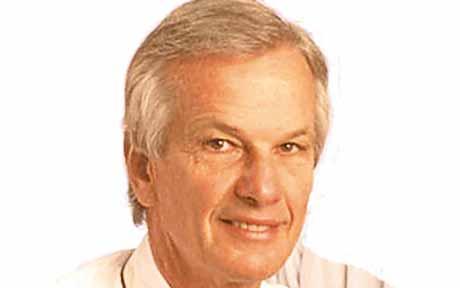 Jorge Paulo Lemann, Buffett's Henry Clay Frick
Buffett has increased his investments in American Express (NYSE:AXP), Coca-Cola (NYSE:KO), International Business Machines (NYSE:IBM), and Wells Fargo (NYSE:WFC). The appeal is beyond me. AXP and WFC were knock-your-socks-off cheap in early 2008, but have recovered strongly since then. Current prices don't look like any particularly special bargains. IBM appears to be more of a short than a long based on its fundamentals. I have no particular reaction to KO, but would be surprised to find that some egregious mispricing could be hidden in such plain view. I doubt any of these would turn Ben Graham's head.
Buffett recommends Where Are the Customers' Yachts which is one of those great books that is funny because it is true. Both Buffett and Munger are such good writers because they are such good readers. Among the many lessons from these two is to be lifetime learners.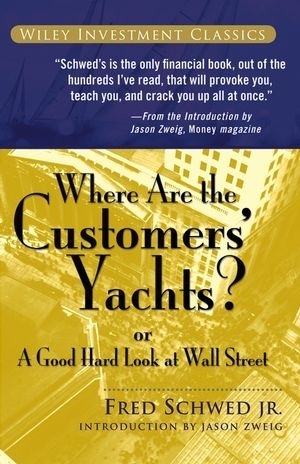 Given that Buffett and Munger are on a twice per century pace of writing these extended letters, they are worth reading in full without any benefit of my summarizing them. Instead, I want to try to offer my own answers for two key questions: Who will run Berkshire next and why does Berkshire work so well?
Who will Run Berkshire Next?
Not Tracy Cool, a Buffett protégé who, like in the Cold War-era Kremlin photos, was notable for her absence in this year's annual letter.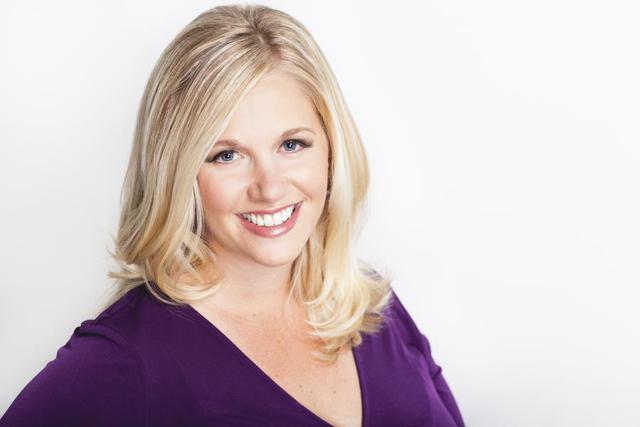 Where was Tracy Cool?
Not David Sokol, who used to be one of the top choices. Greg Abel is probably the alternate. Ajit Jain is almost certainly the choice. The saga in which Mr. Sokol left Berkshire show the wisdom in not announcing too soon. There are worthy alternatives and there is nothing wrong with a bit of competition. But Jain is the best man for the job. He is in his mid-sixties and could run Berkshire for decades to come.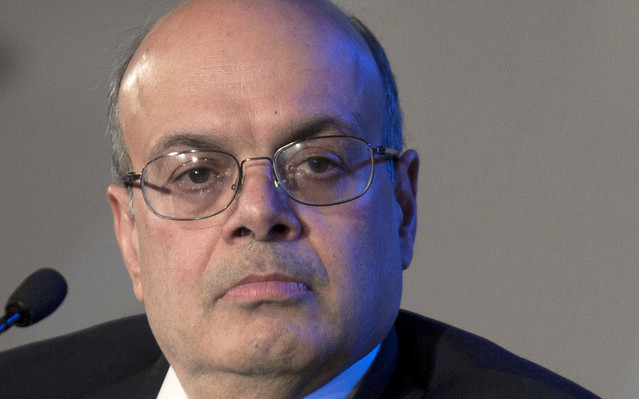 Ajit Jain, Buffett's worthy successor
Why Does Berkshire Work So Well?
To do so well, Buffett has had to think and has had to behave. His thinking and behavior are typical of the old ways that preceded modern business culture. In both Buffett's pursuit of cheap Ben Graham bargains and great Charlie Munger companies, he had to think through the cost and the value of everything that he purchased. The concept of calculating intrinsic value has defined everything that Buffett has accomplished. Buffett makes deals in which he pays substantially less than what he gets in return. That requires a certain amount of thinking and work.
Modern portfolio managers have tried to develop thinking substitutes. These substitutes prominently include hyper diversification and volatility-based risk management. Instead of understanding intrinsic value with all of the pesky work that entails - reading financial reports, calculating cash flow, understanding business operations - one can simply rely on handy proxies for work and thought. You can set aside the question of whether or not a potential investment has a substantially positive expectancy, and instead simply make lots of investments. With modern computing, that is easy to trade and manage such a portfolio. Since nearly everyone else is doing it too, it is even easy to market.
Instead of a thorough risk management that requires a deep understanding of the downside to each investment, instead one can use volatility-based risk management systems. Again with volatility, the computer enabled this development. At extremely precise levels, one can now understand recent volatility and linearly extrapolate that into the future without any idea whatsoever about what one is extrapolating. This is a handy substitute for knowing what you are talking about.
Buffett's behavior is also unusual in the 21st century. He is one of the most ethical and least compliant CEOs in America. Ethics involves not lying, cheating, or stealing. Ethics is what allows capitalism to work because capitalists need to be able to rely on private contracts. Ethical capitalists respect these contracts, entering into them honestly, living up to their terms, and paying up whether they win or lose. If you don't like it, then make different deals in the future. Society based upon voluntary behavior and private contracts needs great ethical leaders such as Buffett.
Other corporate leaders talk about ethics more and more but mean it less and less. What they mean has little to do with its traditional meaning. Instead of relating to honesty, the modern usage relates only to disinterestedness. The claim is usually one that goes like this - "I promise that I never ever have done what I am telling you to do. I am not now doing it myself. I will not under any circumstance do it with my own money. But you should and you should feel good about it because I have nothing at stake just to show you how ethical I am". The problem is that the word ethics already means something else. This new form of compliance is something easily outsourced to a "compliance department". It is simply a statistic measuring whether one's own behavior correlates with one's professional advice in which the lowest possible rating is judged to be the best.
In the past fifty years of Berkshire Hathaway, businesses were given a lot more power through the combined might of sprawling bureaucracies and powerful computers. We could get away from many of the limitations of the past. Mostly, what we wanted to escape was our own human nature. In the world beyond Omaha, business leaders tried every possible innovation to automate, outsource, and - if possible - replace thinking and ethics. After the last fifty years of experiments, they all failed one by one. We are still stuck with ourselves. Nothing has been able to replace thinking about intrinsic value. Nothing has been able to replace old fashioned ethics. No one has been able to improve upon their greatest practitioner, Warren Buffett.
Disclosure: The author is long BRK.A, BRK.B, QSR.
Additional disclosure: Chris DeMuth Jr is a portfolio manager at Rangeley Capital. Rangeley invests with a margin of safety by buying securities at deep discounts to their intrinsic value and unlocking that value through corporate events. In order to maximize total returns for our investors, we reserve the right to make investment decisions regarding any security without further notification except where such notification is required by law.