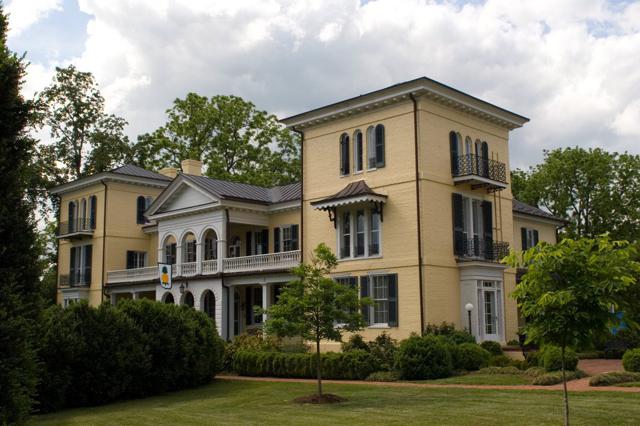 After 114 years, Virginia's Sweet Briar College is shutting down due to financial challenges. The board unanimously concluded that it was not sustainable as a going concern. However, what is its value in liquidation and who should benefit? There is an argument to be made that the currently enrolled students paid to attend a four year college and that they should be reimbursed for their bills. A quarter of the cost of a four year college education has been paid per year, but that four year education will not be provided to Freshmen, Sophomores, or Juniors. In addition to reimbursement, consideration should be given to offering them scholarships for the remainder of their undergraduate careers.
The school owns an endowment of over $85 million, some of which will be spent on the liquidation process. But there should be plenty left over if it is managed well. Additionally, there is a 3,250 acre campus to be sold. It is beautiful, valuable real estate which includes world class equestrian facilities.
Sweet Briar
 

2009

-10

2010

-11

2011

-12

2012

-13

2013

-14

2014

-15

Endowment value

$82m

$94m

$85m

$88m

$94m

$85m*

Undergraduate enrollment

611

605

610

566

599

561

Applications

572

559

643

763

905

936

Yield

33.3%

37.8%

36.8%

29.1%

25.8%

20.9%

Discount rate (all students)

40.8%

45.6%

50.1%

51.8%

57.0%

n/a

Discount rate (first year)

48.9%

55.8%

54.9%

55.6%

62.8%

61.9%
The endowment per student who will not be given the opportunity to complete their four year education is approximately $202,000. One use of that money would be in the form of a reimbursement or scholarship equal to $95,660 per Freshman through Junior. This compensates for the cost of attendance net of average scholarship award for each of their expected four years.
The college relationship with its students is equivalent to a partnership that is now liquidating. The current students should participate in that liquidation as fully as possible. Academic institutions tend to take on an air of permanence, but they are not always permanent. Such institutions take on a life of their own and their own institutional motivations can take over. But their customers are the students. That priority can be made clear in this one small instance by liquidating in a manner that best serves the students.