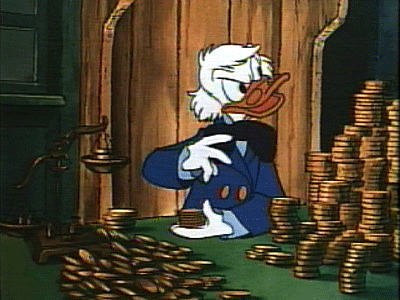 Gold
For reasons discussed in the past, I think that it is a good idea to own some gold. Here is a way to get some for no net cost.
Paramount Gold and Silver (NYSEMKT:PZG)
Paramount is a U.S.-based exploration and development company with advanced stage projects in northern Mexico and Nevada. The San Miguel Project in Mexico is near established, low cost production where the infrastructure already exists for cost-effective exploitation. The Sleeper Gold Project is located off a main highway near the town of Winnemucca, Nevada. Paramount bought the project in 2010.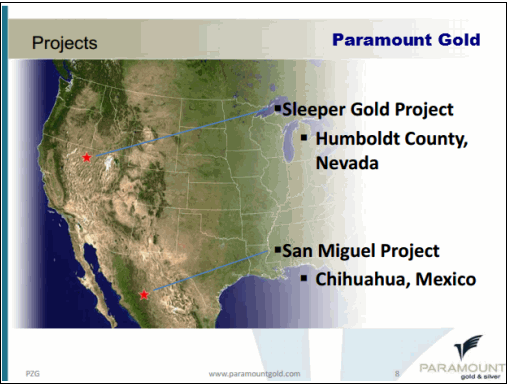 Coeur's Acquisition of Paramount
On December, 17, 2014, Paramount entered into a merger in which shareholders will exchange their shares for 0.2016 shares of Coeur (NYSE:CDE). The definitive proxy statement will be mailed soon. The deal requires approvals from both sets of shareholders. The votes are scheduled for April 17, 2015. The deal secured Mexican regulatory approval. Approvals are not required in the US, EU, or Canada. PZG, up over 24% since the deal was announced, has largely traded in lockstep with CDE. This is a tax-efficient transaction; Paramount will not recognize any gain or loss for U.S. tax purposes as a result of the deal.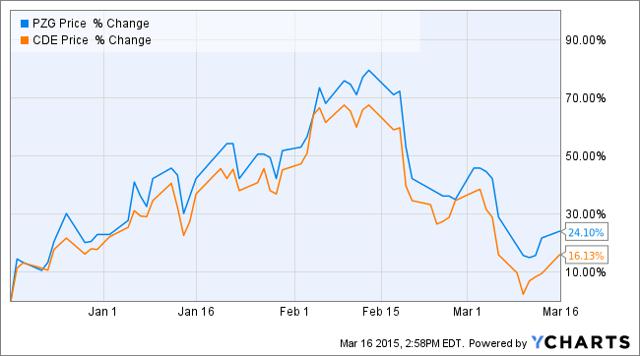 An investment that you may wish to consider is the following: buy PZG common shares for around $0.99 each. For every 100,000 shares that you buy of PZG, either short 20,160 shares of CDE at $5.05 per share or, alternatively, write 202 CDE April 17, 2015 $5 calls. These calls last traded at $0.35 and have a bid of $0.35 and an ask of $0.45. At today's prices, there is virtually zero spread (only a measly $0.026), so what is the attraction?
The Free Gold
Coeur is in it for the Mexican project. They are spinning off a separate security which contains the Nevada projects and over $0.05 per share in cash to existing PZG holders.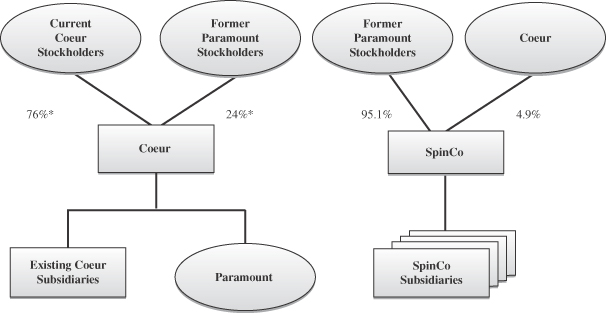 So what is the SpinCo worth?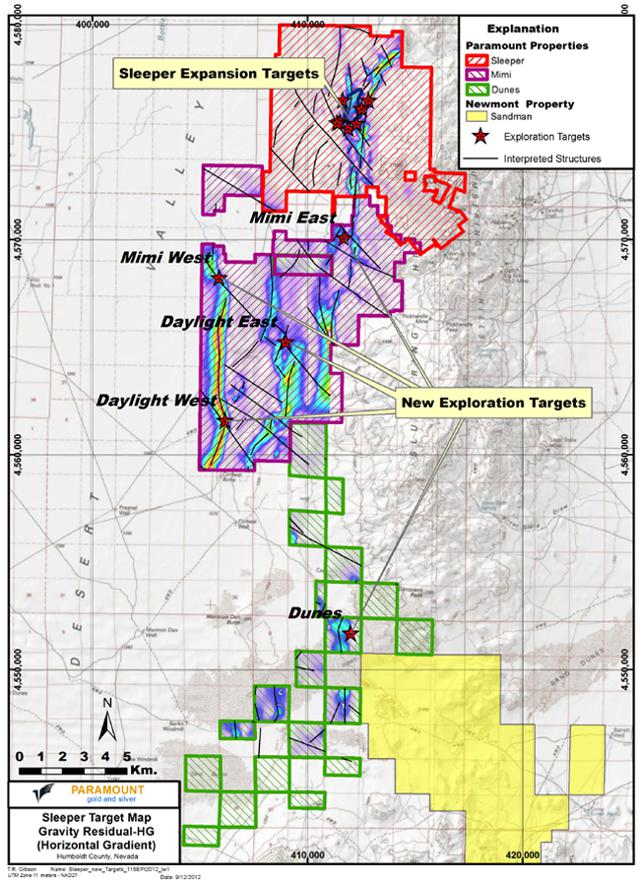 Based upon the Sleeper Technical Report, it appears to be worth at least $0.51 per share of NAV. Based on the price to NAV of comparable companies, it is reasonable to expect that this security will trade around a price of at least $0.20 per share. This will be a small company with a market capitalization of thirty to forty million dollars. While I would never want to sound ungrateful for such a gift, one must admit that this is too small to stay public. The rationale that led PZG to sell to a larger local operator should lead SpinCo holders to look for an exit over the course of the next year. Logical buyers would include Kinross Gold (NYSE:KGC), which owns a nearby operation. Based on KGC's recent job listings, they may be expanding their operations in that region. A sale for around $0.45 could benefit both the buyers and the sellers.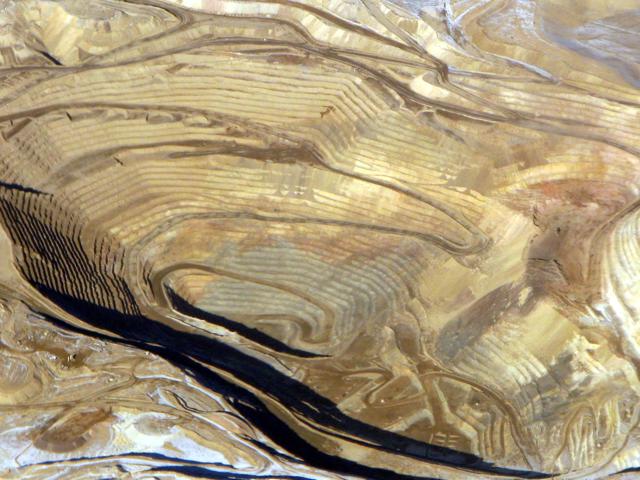 KGC's gold mine down the road from SpinCo's projects
Hedge
For every 100,000 PZG shares, you will probably receive at least $20,000 of SpinCo. The CDE hedge is sufficient during the pendency of the San Miguel Project sale. You might consider keeping some CDE short (or writing additional calls) past the deal's close in April. However, another alternative to think about is to write calls on the Daily Junior Gold Miners Index Bull 3x Shares (NYSEARCA:JNUG). For each 100,000 of PZG, you will probably receive at least $20,000 of SpinCo, against which you could write 4 January 20, 2017 $17 calls. They last traded at $9.70 with a bid of $7.50 and an ask of $11.50. Such contracts partially offset the SpinCo's exposure to the junior gold miner sector. My hope and expectation is to have the SpinCo sold at a premium by 2017.
Is it Worth It?
This investment idea nets out as a free option on a gold price recovery. According to the preliminary economic assessment,
The base case scenario incorporates an 81,000 tonnes per day operation (approximately 30 million tonnes per year throughput), resulting in a projected 17 year operation with average annual production of 172,000 ounces of gold and 263,000 ounces of silver. Projected life-of-mine average cash operating costs are US$767 per ounce of equivalent gold recovered. Start-up capital costs for this project scenario are estimated at US$346 million. Sustaining capital costs over the project's life are estimated at an additional $278 million. Total capital cost contingencies over the project life are estimated at an additional $64 million, bringing the total life of mine capital costs to $688 million. The total cost of equivalent gold production (including cash operating costs and total capital and contingency costs over the life of the mine) is estimated at US$996 per ounce.

At a gold price of US$1,384 per ounce and a silver price of $26.33 per ounce (the 3 year trailing average of gold and silver prices as at July 3, 2012), the Sleeper base case has a US$1.2 billion pre-tax net cash flow, a US$695 million net present value at a 5% discount rate and an internal rate of return (NYSE:IRR) of 26.8%. At US$1,618 gold (the spot price on July 3, 2012), the total pre-tax net cash flow increases by 160% over the base case to US$1.9 billion, the net present value at a 5% discount rate almost doubles to US$1.2 billion and the internal rate of return improves to a robust 40%.
So, today these assets cost nothing today and will probably cost about $0.20 per share in a month. But they are extremely leveraged to gold. So, if gold recovers by 20%, the value of the SpinCo will increase by over twenty-one times. If gold recovers by another 17%, SpinCo's value will improve by another 73%.
| | | | |
| --- | --- | --- | --- |
| Outcomes | Probability | Weighted Value | Scenario |
| $7.40 | 1% | $0.07 | 40% gold recovery by 2017 |
| $4.29 | 4% | $0.17 | 20% gold recovery by 2017 |
| $0.51 | 10% | $0.05 | NAV |
| $0.45 | 15% | $0.07 | Sale to strategic buyer |
| $0.20 | 50% | $0.10 | Market discounted NAV |
| $0.05 | 15% | $0.01 | Cash |
| $0.00 | 5% | $0.00 | No gold recovery, sale, or $ |
|   |   |   |   |
|   |   | $0.47 | Probability weighted value |
|   |   | $0.39 | Net present value |
In the years from 1986 through 1996, this project produced over a million ounces of gold and over two million of silver. Less than half of the gold was recovered. The previous owners maximized profitability instead of recoveries by milling only the highest grade veins. The lower grade heap leach ore and sulphide material are still there. Much of this is above ground awaiting processing. There is 49 million tons of gold bearing material above ground in the heap leach pads to be processed at the right time (and right gold price).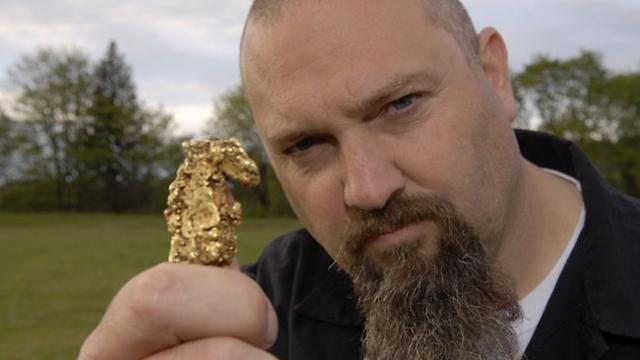 You will probably either get the gold or lose every penny you've got. That's called gold fever.
- Todd Hoffman
Mining has a risky image (see above). But risk is always a function of price. At today's price, you can safely get exposure to what is essentially free gold. At the likely market price, you can hang on for the next year or two to capture upside optionality related to gold recovery or a sale of the company. There is next to nothing to lose and multiple ways to win. Such a relationship between risk and reward makes for an investment that is, of all things, safe.
Disclosure: The author is long PZG.
Additional disclosure: Chris DeMuth Jr is a portfolio manager at Rangeley Capital. Rangeley invests with a margin of safety by buying securities at deep discounts to their intrinsic value and unlocking that value through corporate events. In order to maximize total returns for our investors, we reserve the right to make investment decisions regarding any security without further notification except where such notification is required by law.