Discount to NAV
Nexpoint Credit Strategies Fund (NYSE:NHF) is a closed-end fund trading at a discount to NAV of over 12%, which is greater than its 5-year average discount. Its objective is to
deliver attractive risk-adjusted returns to its investors by employing a multi-strategy investment approach to exploit relative value and arbitrage opportunities within the credit markets.
Investing Talent
The fund suffered horribly during the financial crisis but has performed well since then. While offering the caveat that the price declined over 57% in 2008, my view is that this fund's asset allocation is good and that the fund manager has investment skill. This is the first closed-end fund that I have ever owned where that is the case.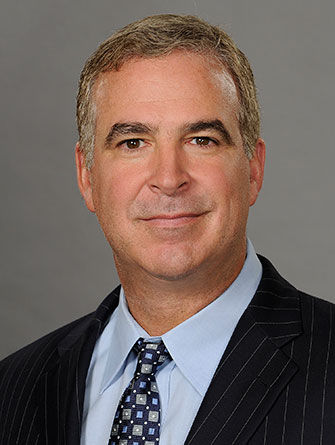 James Dondero, the fund's portfolio manager, is a credit expert and founder of Highland Capital Management. It is unusual to be able to align one's interest with such a talented investor in such a small investment vehicle as NHF.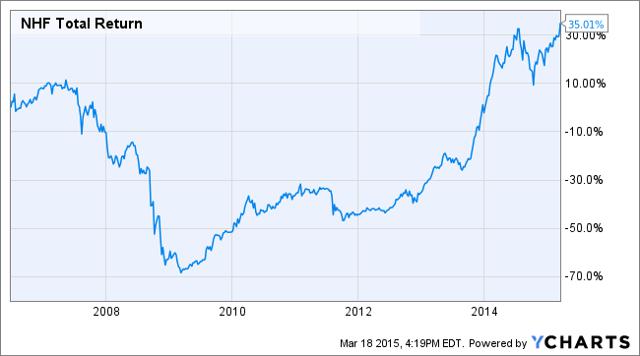 REIT Spin-Off
NHF is spinning-off NexPoint Residential Trust (NYSE:NXRT), a REIT which will own and operate multifamily real estate. The closed-end fund's NAV will decline from about $13.63 per share to about $10 per share. Today's discount would move the market price to about $9. As for the REIT, the equity is worth at least $4 per share by the end of this month at which point it should no longer have a closed end fund discount. Over time, it is likely to increase from $4 to around $7 as it trades closer to in line with comparable REITs.
Conclusion
NHF offers an opportunity to make over 5% within a month and over 30% within a year.
Postscript
Pictures from NexPoint's Bayberry community on Apr 24, 2015
NXRT bought this apartment community in Palm Beach last week. Modest capex could allow for substantial increases in rents. They funded the ~$20 mm purchase price of the Palm Beach garden style apartment community with two-thirds debt financing at 2% bank debt. According to the leasing agent, the property is 98.5% occupied. She said that the owner plans significant apartment unit upgrades which should allow them to raise rents consistent with their strategy.
It looks okay from the outside. The interiors definitely need work (meaning capex). This is not (yet) the high-rent part of Palm Beach. It is near a Winn-Dixie and in a relatively run-down area. The community has not been substantially renovated since 1987 when it was constructed.
Disclosure: The author is long NHF.
Additional disclosure: Chris DeMuth Jr is a portfolio manager at Rangeley Capital. Rangeley invests with a margin of safety by buying securities at deep discounts to their intrinsic value and unlocking that value through corporate events. In order to maximize total returns for our investors, we reserve the right to make investment decisions regarding any security without further notification except where such notification is required by law.