With over four hundred subscribers to over forty writers, here is a rundown of the most popular value-added investment services from top SA contributors.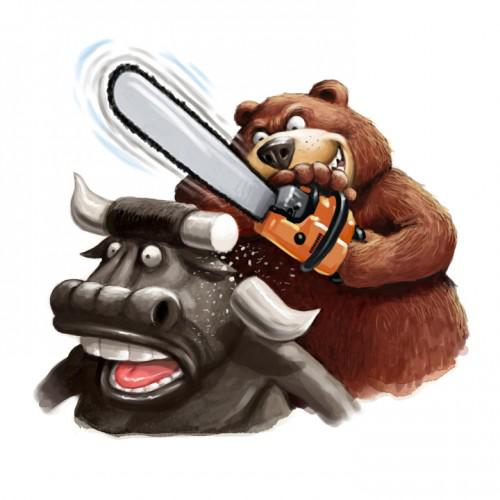 I sift the world for misplaced bets and exploit them for profit.
My most recently published long idea was Time Warner Cable (TWC). It is up over 30% since I first presented it on Seeking Alpha.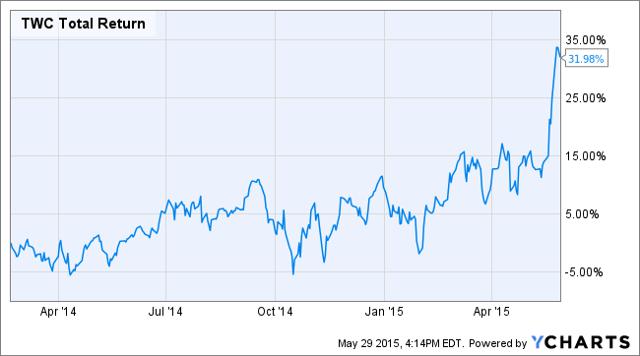 As of today, I am the opinion leader on portfolio strategy and asset allocation.
I seek securities that are available for sale at deep discounts to their intrinsic value. To unlock that value, I seek events (such as odd lots, merger securities and de-mutualizations). Over seven years, the cumulative return of my annual long ideas has been over 500%.
This service is for long-term investors seeking a margin of safety in an uncertain world. My ideas are intended for investors seeking positive returns regardless of the broader market's direction. Sifting the World members can expect to get exclusive access to such edgy, actionable ideas. The membership window closes after 1,000 investors because I want to concentrate returns and communication. In recent years, I wrote dozens of articles, hundreds of posts, and thousands of comments. I respond to questions about my investment ideas and engage with others on their ideas. Going forward, I am going to focus my energy on engaging with this subscriber community.
A research service on growing biotech and biopharma stocks with the potential for outsized returns.
Earlier today, Bret Jensen discussed Inovio Pharmaceuticals (NYSEMKT:INO), a promising vaccine maker with a market capitalization of approximately $600 million at current levels. Bret's Biotech Forum subscriptions include:
Four to six new proprietary research articles per month on promising stocks in the sector.
Ongoing coverage of all recommendations so you're always up to date on every holding.
Full archive of earlier research and articles of portfolio so you never feel lost.
A weekly Biotech roundup of major news and important analyst rating changes on the sector.
A running scorecard of the top 20 names in my own portfolio within the sector.
3. Zeits OIL ANALYTICS Newsletter
Differentiated macro insight for investors following oil stocks and commodities.
Yesterday, Richard Zeits wrote up Sandridge (NYSE:SD) and their $1 billion second-lien offering. His subscription, Zeits Oil Analytics Newsletter includes:
The newsletter is designed for investors focused on Oil & Gas stocks and commodities.
Emphasis is on fundamental trend discovery and inflection point anticipation for oil.
Regular "deep dive" analytic discussions covering specific fundamental topics, with models and forecasts.
A weekly comprehensive "intelligent digest" delivered within one hour of EIA's Petroleum Status Report.
Noteworthy industry and market developments discussed as they occur.
I find stocks that can double or more, those that tip the scale of 0-100.
Today, Brian Nichols discussed the case for Rite Aid (NYSE:RAD). According to Nichols,
CVS's growth and acquisitions are giving Express Scripts headaches in benefit management space.
RAD would be a great solution for Express Scripts.
RAD is very cheap, making acquisition that much more likely.
As for Tipping the Scale, his subscription includes:
This service is for investors that seek catalyst-driven, largely undiscovered stocks with triple-digit upside
Stocks are measured in 10 categories, allowing you to identify areas of risk & reward
Receive multiple new research reports weekly, updates, and access to past research with your subscription
Subscribers receive portfolio strategies to help hedge their investments, know when to buy and sell
The BCN numeric system is only available to subscribers, and will never be presented elsewhere
Ratings and expert commentary on the entire IPO process, including quiet period and lockup expirations.
Don Dion is a friend as well as the opinion leader on IPO Analysis. Yesterday, he wrote up General Motors (NYSE:GM). Don's subscription includes:
Ratings and commentary on the entire IPO process from Seeking Alpha's most followed analyst.
Previews and ratings of all major IPOs each week.
Detailed analysis and recommendations for IPO quiet period expirations and lockup expirations of note.
Timely information in a strong 2015 IPO market, projected to be even hotter in 2016.
Analysis from a firm with overall profitable years 100% of the time since implementing IPO trading strategies.
Disclosure: The author is long TWC.
Additional disclosure: Chris DeMuth Jr is a portfolio manager at Rangeley Capital. Rangeley invests with a margin of safety by buying securities at deep discounts to their intrinsic value and unlocking that value through corporate events. In order to maximize total returns for our investors, we reserve the right to make investment decisions regarding any security without further notification except where such notification is required by law.