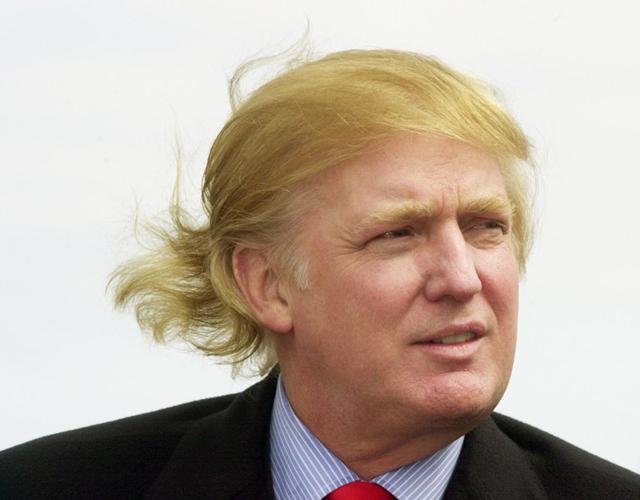 Yeah, I think -- look. I have borrowed, knowing that you can pay back with discounts. And I have done very well with debt. Now, of course, I was swashbuckling, and it did well for me and it was good for me and all that. And you know, debt was sort of always interesting to me. Now we're in a different situation with the country. But I would borrow, knowing that if the economy crashed, you could make a deal. And if the economy was good, it was good. So, therefore, you can't lose. It's like, you know, you make a deal before you go into a poker game, and your odds are so much better.
- Donald Trump
According to prediction markets, there is an almost 40% chance that he will win the 2016 U.S. presidential election. Are your investments properly prepared? Is there anything that should be done to insure for this possibility? One idea is to diversify cash out of US dollars into alternative currencies. I split my cash accounts between US dollars and Canadian dollars. I am also short some PowerShares DB US Dollar Index Bullish (NYSEARCA:UUP). It is down over 5% since it was disclosed earlier this year; however, it remains an attractive shorting opportunity.
Another option to consider is to diversify some percentage, perhaps 1-5%, of your cash into Bitcoins. I like Coinbase for storing and transacting Bitcoins. If you buy $100 of Bitcoin from them, we each get an extra $10 of Bitcoin thrown in. Including that bonus, it is the best deal that I've found on them. For anyone interested in learning more, please check out Seeking Alpha's Bitcoin Discussion Forum.
Finally, you could short the US bonds that a President Trump might renege upon. One potential tactic is to short the Direxion Daily 20+ Year Treasury Bull 3X Shares (NYSEARCA:TMF). However, there is a problem with that trade: while Mr. Trump has toyed with the idea of reneging on our debt, he has separately promised to pay it all off over the next eight years. Impressively, this feat is to coincide with massive tax cuts that would reduce revenue by $10-12 trillion over ten years. Additionally, it is not to involve any entitlement reform. So, while we may or may not default on our debt, there won't be any debt before too long. To get there the math gets a bit tricky as he would have to cut $3.2 trillion per year out of $1.1 trillion in discretionary spending. Whatever is the attraction of these public policies, it does not appear to be arithmetic.
Disclosure: I am/we are short UUP, TMF.
Additional disclosure: Chris DeMuth Jr and Andrew Walker are portfolio managers at Rangeley Capital. We invest with a margin of safety by buying securities at discounts to their intrinsic value and unlocking that value through corporate events. To maximize returns for our investors, we reserve the right to make investment decisions regarding any security without notification except where notification is required by law.

We manage diversified portfolios with a multi-year time horizon. Positions disclosed in articles may vary in sizing, hedges, and place within the capital structure. Disclosed ideas are related to a specific price, value, and time. If any of these attributes change, then the position might change (and probably will).