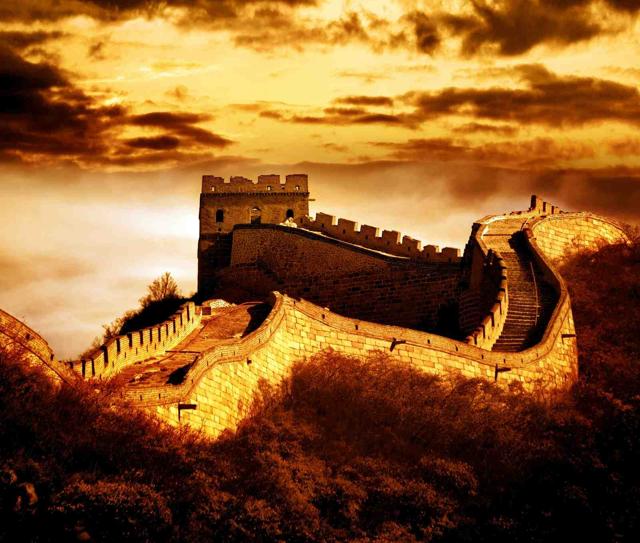 I continue to be a skeptic of the Chinese equity market. One useful way to implement that view is by shorting the Direxion Daily China Bull 3X Shares (NYSEARCA:YINN).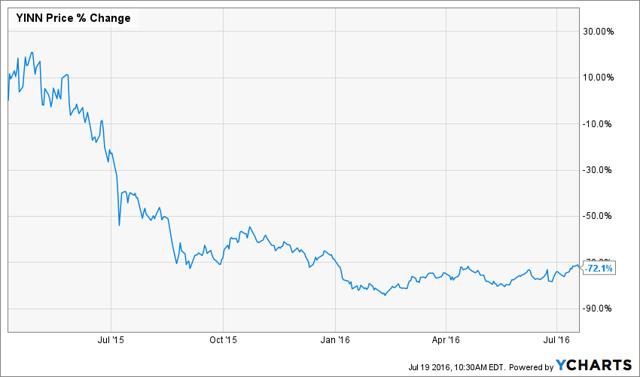 However, one long opportunity worth considering is the JPMorgan (NYSE:JPM) China Region (NYSE:JFC) fund. Its distribution yield is over 6%. Its portfolio is invested in Chinese equities as well as a smattering from Hong Kong, Taiwan, and Macau. It trades at a double digit discount to NAV. This discount has been persistent - 12% over the past 10 years, over the past 5 years, and on average YTD. It is time for something to be done. Fortunately, something is.
The managers have been trying to avoid the righteous wrath of their shareholders, postponing their annual general meeting twice. Able to hide no longer, they are finally facing the music tomorrow, July 20. Ancora Advisors and others want them to take concrete steps to close the NAV discount. To that end, Ancora has asked fellow owners to withhold votes from boar members and to terminate the fund's investment advisor, JF International. Shareholders also vote on a non-binding request for a self-tender. If it passes, holders can then take the next step to liquidate or convert to an open-end fund.
Meanwhile, management is looking at merging the fund with the Korea Equity Fund (NYSE:KEF).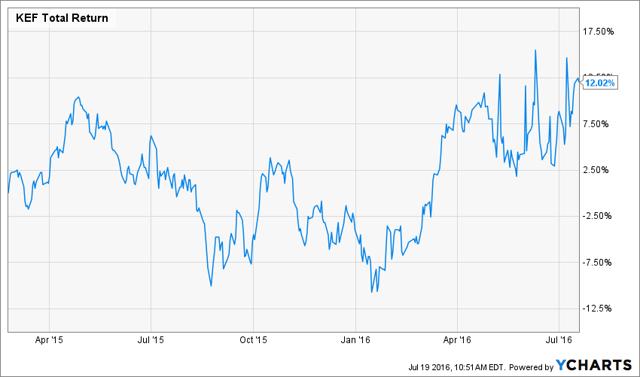 Its largest investment is Samsung. KEF trades at a 5% discount to NAV. A merger ratio based on NAVs would modestly benefit shareholders of the fund with the larger discount, but would enrich them less than if they follow Ancora's plan.
Disclosure: I am/we are short YINN.
Additional disclosure: Chris DeMuth Jr and Andrew Walker are portfolio managers at Rangeley Capital. We invest with a margin of safety by buying securities at discounts to their intrinsic value and unlocking that value through corporate events. To maximize returns for our investors, we reserve the right to make investment decisions regarding any security without notification except where notification is required by law.

We manage diversified portfolios with a multi-year time horizon. Positions disclosed in articles may vary in sizing, hedges, and place within the capital structure. Disclosed ideas are related to a specific price, value, and time. If any of these attributes change, then the position might change (and probably will).