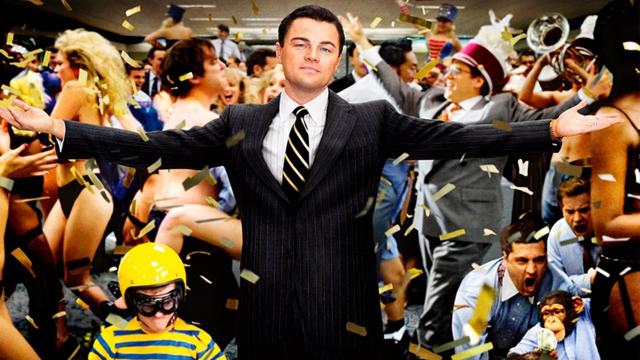 For desktop trading, my favorite platform is Interactive Brokers (IBKR).  Their prices are low (83% lower than their average competitor according to the company) and you do not need to argue and negotiate your way into getting their best prices.  However, it is also a low touch relationship.  Everything is automated.  Goldman (GS) customer service involves intelligent people who pay close attention to what you want.  Interactive Brokers customer service is just a computer or a few very bored people who try to not pick up when you call with a problem. 
They are a discount firm and the relationship feels like a discount relationship.  Any complex strategy (even basic event driven investing) will quickly exhaust their capabilities.  In short: cheap and good platform but also poor customer service.  So far, every time I give this review and friends go to Interactive Brokers, the reaction has been the same, "you told me that the customer service was bad... but you neglected to tell me that they were that bad." Meanwhile, scrimping on customer service has worked great for shareholders.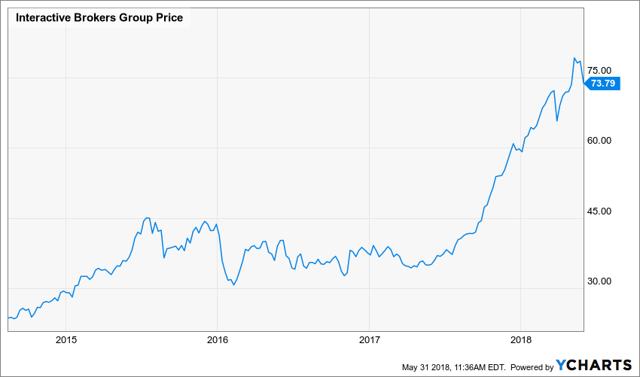 Rags to riches founder Tom Peterffy was the wealthiest man in Connecticut before high taxes drove him to Florida (where he is now the wealthiest Floridian). His $24 billion fortune is entirely self-made.  He is a great American worth learning from. Here is Peterffy's recent talk on investing.  It starts,
The only way to make money reliably on Wall Street is by front running.  Front running means to buy or sell things ahead of others, knowing or expecting that other people will follow you later.

Short term front running is often called "illegal".

Long term front running is often called "investing".
Check it out for his insights including why he owns both Goldman and Morgan Stanley (MS) in his PA.  As a final thought on Interactive Brokers, if you ever need to deposit physical certificates, it is quite difficult so you would need another account at somewhere such as Schwab (SCHW) for such transactions. 
For mobile trading, my favorite app is Robinhood.  This month, Robinhood surpassed E*Trade (ETFC) for the first time with 4 million users versus 3.7 million.   E*Trade (ETFC) hit its peak in the twentieth century; today, is time for the company to sell.  Shares trade in the low $60s while a takeout price would probably be in the low to mid-$70s.  They could sell to another discount broker or Goldman could buy it and combine it with their Marcus platform. 
Robinhood was able to pass E*Trade by with far lower headcount and greater efficiency.  At the same time, the company is poised to take share from Coinbase on crypto trading. Robinhood's intuitive, Apple (AAPL)-like mobile app appeals to a younger audience and new users.  With a $0 minimum deposit, this is my favorite brokerage for new investors and one that I would recommend to my own kids.  They can sign up in just a few minutes here and get a free stock in the process as well as free trades on stocks, options, ETFs, and crypto.

In closing, let me explain how this free stock works.  If you want a free stock, click here or on the image below: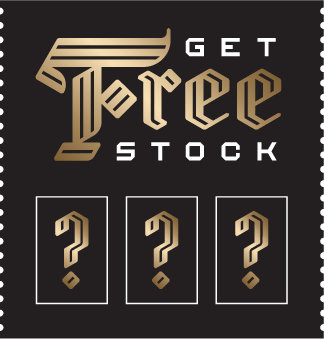 You get a free stock.  Typically I would get a free stock too.  However, instead of using my link: I am using my wife's.  We have an upcoming anniversary, so I am trying to surprise her with a new, albeit random, stock portfolio as an anniversary present – practical, lucrative, and at no marginal cost – as I further my quest to ameliorate the deadweight loss of gift giving.  So you get a free stock, my wife gets an anniversary present, and Robinhood gets something to do with the $363 million it raised this month at a $5.6 billion valuation.  They want to deploy this new capital to accelerate growth and what better way to grow than simply pay you with equities to increase their user growth numbers?
Disclosure: I/we have no positions in any stocks mentioned, and no plans to initiate any positions within the next 72 hours.
Additional disclosure: The information contained on this article is not and should not be construed as investment advice, and does not purport to be and does not express any opinion as to the price at which the securities of any company may trade at any time. The information and opinions provided herein should not be taken as specific advice on the merits of any investment decision. Investors should make their own decisions regarding the prospects of any company discussed herein based on such investors' own review of publicly available information and should not rely on the information contained herein.
The information contained in this article has been prepared based on publicly available information and proprietary research. The author does not guarantee the accuracy or completeness of the information provided in this document. All statements and expressions herein are the sole opinion of the author and are subject to change without notice.
Any projections, market outlooks or estimates herein are forward-looking statements and are based upon certain assumptions and should not be construed to be indicative of the actual events that will occur. Other events that were not taken into account may occur and may significantly affect the returns or performance of the securities discussed herein. Except where otherwise indicated, the information provided herein is based on matters as they exist as of the date of preparation and not as of any future date, and the author undertakes no obligation to correct, update or revise the information in this document or to otherwise provide any additional materials.
The author, the author's affiliates, and clients of the author's affiliates may currently have long or short positions in the securities of certain of the companies mentioned herein, or may have such a position in the future (and therefore may profit from fluctuations in the trading price of the securities). To the extent such persons do have such positions, there is no guarantee that such persons will maintain such positions.
Neither the author nor any of its affiliates accepts any liability whatsoever for any direct or consequential loss howsoever arising, directly or indirectly, from any use of the information contained herein. In addition, nothing presented herein shall constitute an offer to sell or the solicitation of any offer to buy any security.
This post may contain affiliate links, consistent with the disclosure in such links.