Money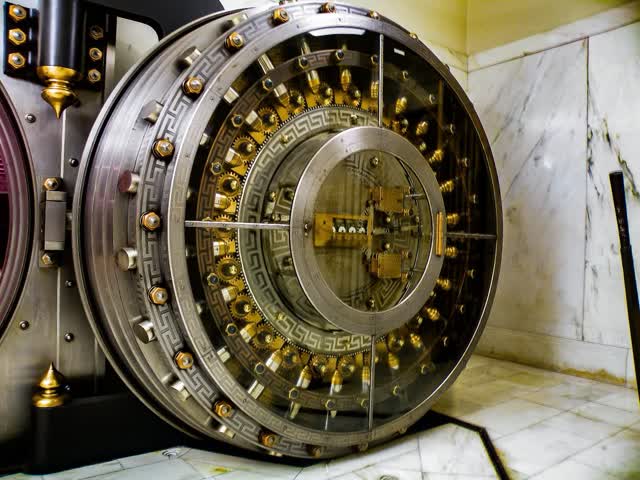 A perfect storm of loose monetary and fiscal policy threatens the US dollar. While I like the flexibility from holding a substantial cash balance, I think that a 100% allocation to US dollars would be a radical and dangerous plan. I agree with Deutsche Bank's Jim Reid when he said that,
fiat money will be a passing fad in the long-term history of money.
Gold
Our money used to be backed by gold; now it is backed by politicians. I prefer gold. The supply is finite and the demand has endured for millennia. One can own physical gold, gold miners, as well as other securities impacted by gold such as pawnshops, which tend to have significant gold inventories since they often hold gold jewelry as collateral (and that collateral is usually resold by the pawnshop). One to consider is EZCorp (EZPW), a pawnshop operator with stores in the US, Mexico, and Canada. They reported a cash balance of over $250 million in late April and have a market cap of just over $300 million. When you own EZPW, you get something that cashflows and has gold exposure.
Bitcoin
I have long owned and liked Bitcoin/BTC for its convenience and, like gold, for its controlled supply. Historically, my favorite way to get Bitcoin exposure has been to participate in government auctions, where one could get substantial blocks at good prices. Today, my favorite way to get Bitcoin is on BlockFi. When you set up an account (takes just a few minutes) and deposit $500, they give you a $20 sign up bonus. Unlike other platforms I've used, crypto balances earn interest. You can borrow US$ against your account, and trade between various currencies.
Mutuals
Even if you like gold and BTC as much as I do, most of your cash will probably be denominated in US$. If so, I would keep it in federally insured increments. For a kicker, you can keep these balances in mutual institutions that offer depositors preferential equity offerings when they convert to publicly-traded banks. I am working on one such opportunity today and plan to write it up in detail next month. The short version is this: you tie up a small amount of cash for a year (all federally insured) then the equity you get the right to buy pops somewhere between $300 and $800k when it goes public. Even at the likely public price, this will be a terrific investment in the years ahead.
Conclusion
There is a balancing act between maximizing exposure to your best equity ideas on one hand and maintaining flexibility to exploit future opportunities on the other. I prefer erring in the direction of flexibility out of a sense of optimism that I'll have a great future opportunity set of analyzable bargains that I want to be poised to exploit. Such opportunities can come at unexpected times and in chunky increments. For a personal example, on the same day that I got a new mutual conversion opportunity, my next-door neighbor put his house on the market and it is a house that I long have wanted to buy to get a bit more property. A little extra cash can be helpful when such unexpected opportunities arise.