Please Note: Blog posts are not selected, edited or screened by Seeking Alpha editors.
Summary
4 Thoughts for Year End.
What's on my mind this week.
Christmas, work, play, and giving.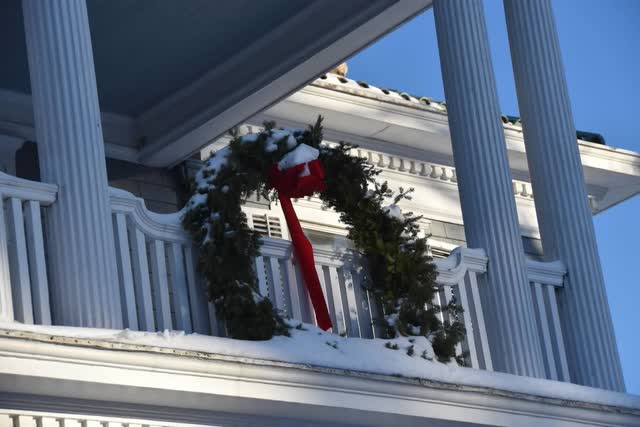 Christmas
Christmas is coming soon. If you want wine for Christmas day, today is your last day to order from my favorite source. I'm going to zero alcohol for the first six months of 2021 during marathon training, but will indulge just a bit in the remaining days of 2020. Wine Access is sending me some red and white as well as a port and a little Sauternes for after Christmas dinner. Let me rave about Wine Access for a moment: they offer fair prices (and terrific prices with this $50 off $150 orders), lightning fast delivery, and superlative customer service. They are obsessives. They know at least as much about wine as I know about stocks and they love their jobs as much as I love mine. I've asked simple questions and received essays in response – full of intelligence, passion, and personality. Check it out; the first (third of an) order is on me.
Work
I have selected my best idea for 2021. It is an actionable, edgy opportunity with a very positive expected value. My best idea for 2020 is up by a bit over a third so far this year. I hope my best one for 2021 does at least as well next year (and maybe even without March's drama). If you are an accredited investor and want to profit from misunderstood securities, then you are welcome to contact my colleague Rob Sterner at rsterner@rangeleycapital.com to learn about becoming a Rangeley Capital limited partner. If you just want early access to our best research, you can be the first to get it at Sifting the World. Or you can wait until after our investors and StW members have time to absorb our ideas to later get a peek at some of our ideas on Seeking Alpha. 
Play
The longer I stay home, the more plans I hatch for post-vax travel. I am taking each family member on a different adventure marathon of their choosing (Iceland with my sister, Spain and Greenland with sons, South Africa with my daughter, and Myanmar with my wife) and have started scheming something a bit longer in Georgia (the country). If you want to chat about mutual conversions while running 155 miles at elevation, please let me know. I am not certain what the Venn Diagram looks like in terms of the overlap between fans of demutualizations and ultra trail races, but if you're in it, we should talk. Here's the route if you're game: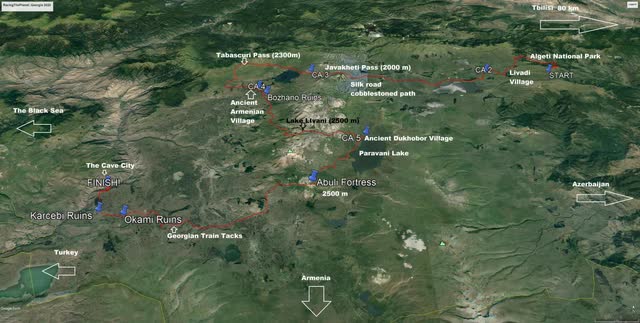 It isn't flat: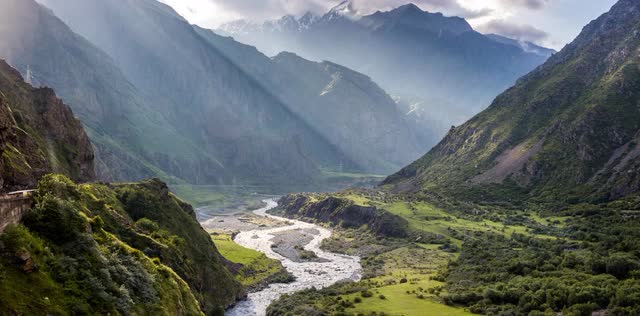 Also, I've gotten quite enamored with road biking during the pandemic. Sunrise has always been my favorite time of day, but never more so then in 2020 when I could have the run of the place without worrying about germs. I have a 40 mile route that catches some hills in Westchester then meanders down to the Long Island Sound. My biking travel aspiration is to take the family together (the marathons are 1-on-1 time with me) on a Backroads trip. If you've done one of them, please let me know what you think in the comments. I want to find a maximally strenuous one, maybe through the Dolomites, with less enthused family members able to opt for electric (cheater) bikes.
Giving
Sometime this week, please take a moment to scroll through the profiles of the 389 patients from 13 countries around the world you have helped me reach to provide life changing healthcare. Over time, I plan to give a significant amount of my assets to this cause. Want to help? Please send what you can to ccdemuth@rangeleycapital.com. All of it will go directly to helping patients that would otherwise be unable to get adequate care. Through the years, I've been so grateful for the support from family and friends. If you can give a little something for Christmas, that would be deeply appreciated. My goal is to reach 400 patients by year end. Please help.
Conclusion
Thanks for reading my ideas throughout this year. I hope that they've been some combination of lucrative, edifying, and fun. I pour all that I have to offer into my investing and writing. Thanks to everyone on the other end of this relationship between writer and reader. While it is perfectly fine if you prefer to just lurk anonymously, I'd be so grateful if you'd join me for work, play, and giving (and for a few dollars donated to Watsi, I promise to not ask you to run across Georgia with me).
Happy Christmas.
Analyst's Disclosure: I am/we are long WOW.
The information contained on this article is not and should not be construed as investment advice, and does not purport to be and does not express any opinion as to the price at which the securities of any company may trade at any time. The information and opinions provided herein should not be taken as specific advice on the merits of any investment decision. Investors should make their own decisions regarding the prospects of any company discussed herein based on such investors' own review of publicly available information and should not rely on the information contained herein. The information contained in this article has been prepared based on publicly available information and proprietary research. The author does not guarantee the accuracy or completeness of the information provided in this document. All statements and expressions herein are the sole opinion of the author and are subject to change without notice. Any projections, market outlooks or estimates herein are forward-looking statements and are based upon certain assumptions and should not be construed to be indicative of the actual events that will occur. Other events that were not taken into account may occur and may significantly affect the returns or performance of the securities discussed herein. Except where otherwise indicated, the information provided herein is based on matters as they exist as of the date of preparation and not as of any future date, and the author undertakes no obligation to correct, update or revise the information in this document or to otherwise provide any additional materials. The author, the author's affiliates, and clients of the author's affiliates may currently have long or short positions in the securities of certain of the companies mentioned herein, or may have such a position in the future (and therefore may profit from fluctuations in the trading price of the securities). To the extent such persons do have such positions, there is no guarantee that such persons will maintain such positions. This post may contain affiliate links, consistent with the disclosure in such links. Neither the author nor any of its affiliates accepts any liability whatsoever for any direct or consequential loss howsoever arising, directly or indirectly, from any use of the information contained herein. In addition, nothing presented herein shall constitute an offer to sell or the solicitation of any offer to buy any security.
Seeking Alpha's Disclosure: Past performance is no guarantee of future results. No recommendation or advice is being given as to whether any investment is suitable for a particular investor. Any views or opinions expressed above may not reflect those of Seeking Alpha as a whole. Seeking Alpha is not a licensed securities dealer, broker or US investment adviser or investment bank. Our analysts are third party authors that include both professional investors and individual investors who may not be licensed or certified by any institute or regulatory body.