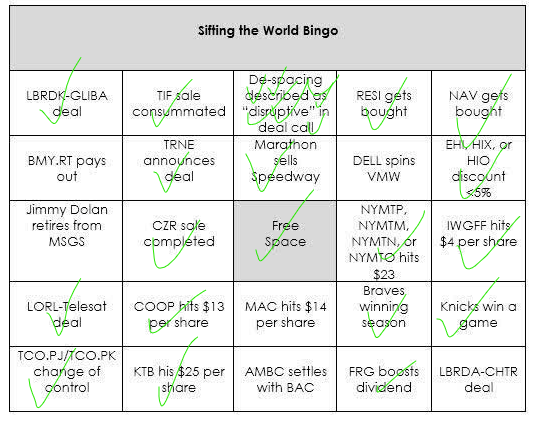 So far, so good
We have a LBRDK-GLIBA deal completed, TIF sale consummated, de-SPACing described as "disruptive" in so many deal calls that I'm glad this is bingo and not a drinking game, RESI got bought in a deal closing shortly, NAV got bought, TRNE announced their deal with DM, Marathon (MPC) sold Speedway, HIX discount tightened to 4%, the CZR sale was completed, NYMTP hit $23, OTCPK:IWGFF hit $4, LORL announced their deal with Telesat, COOP hit $13, the Braves had a .583 percent season, the Knicks won 21 games, TCO prefs had a change of control on December 29th, KTB hit $25 per share, and FRG boosted our dividend by 50%.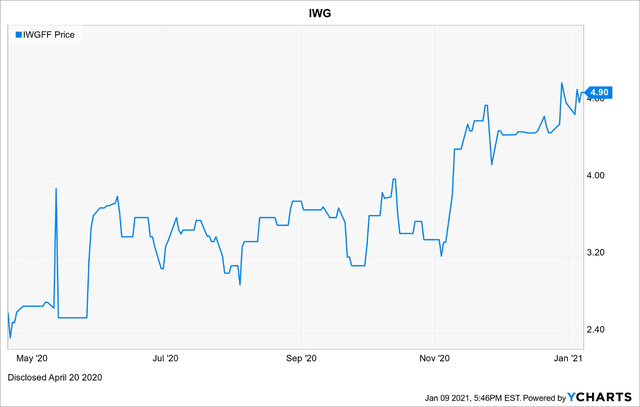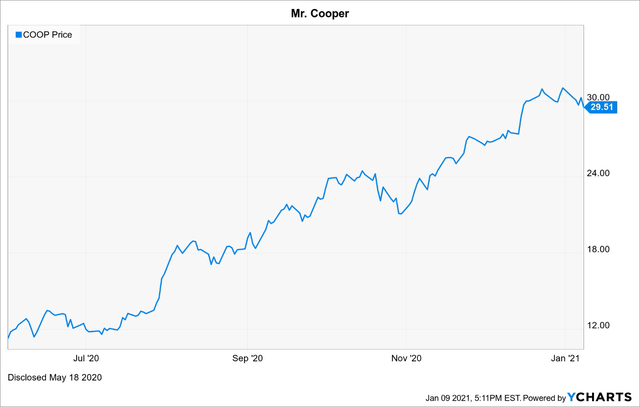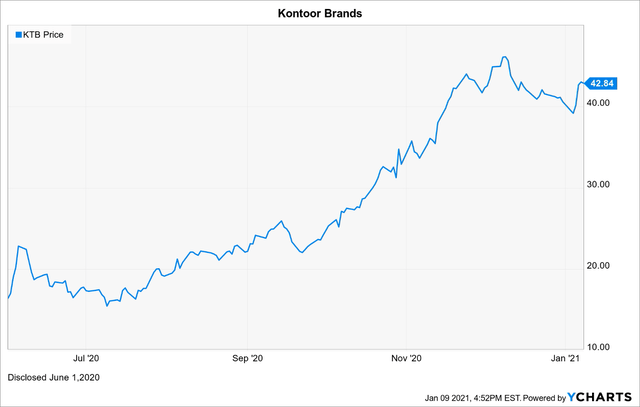 Work in progress
BMY.RT is heading to court, DELL is spinning VMW later this year, Dolan is cursedly still "working"; I scan actuarial tables when I ponder him, MAC is awaiting a vax to recover, AMBC is awaiting a live trial to settle with BAC, and we could get an LBRDA-CHTR deal anytime.
Scorecard
76% checked off, another 4% announced, and 20% still in play.