SPAC Action This Day: Can't Eat Just 1 Utz
Please Note: Blog posts are not selected, edited or screened by Seeking Alpha editors.
Summary
11 new SPAC IPOs today.
Today's best new opportunity.
One worth focusing on.
Authentic Equity Acquisition Corp.
$200 million Authentic Equity Acquisition Corp. (AEACU) started trading on the NASDAQ (QQQ) today, Friday, January 15, 2021. When you buy a unit, you get a share of equity, free upside in the form of a half warrant that you can exercise later for $11.50 and free downside protection in the form of $10 of trust value. There is a great shot that they find a deal within their two year time window and a good shot that they find one quicker than that. They are looking for a target in consumer goods.
Who are those guys?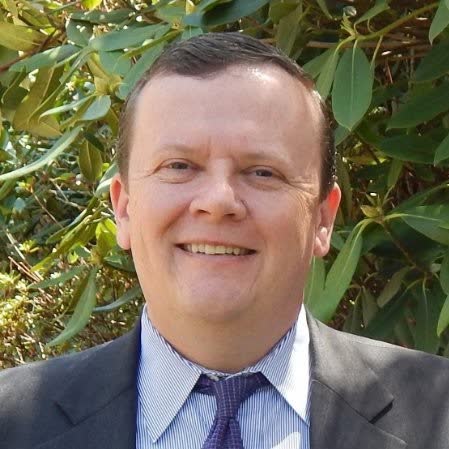 The sponsor team is led by David Hooper, co-founder of Centerview Capital. He has deep connections to the consumer space.
SPAC virgins?
No, experienced hands. The SPAC sponsor president, Thomas Flocco served in the same role for Utz (UTZ) that was deSPACed by $452 million Collier Creek Holdings. Full disclosure: Grandma Utz is my favorite potato chip.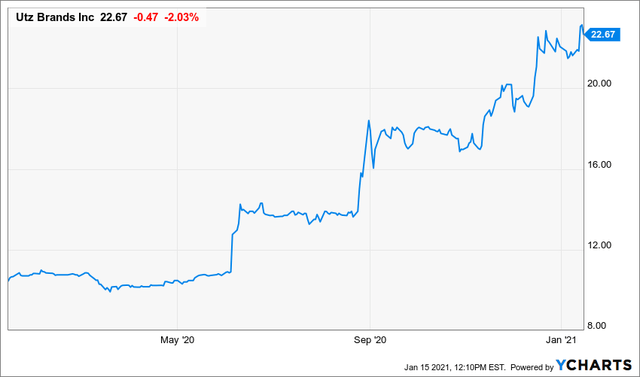 This was a great SPAC outcome. We had a share with a third of a warrant (which the company is redeeming if not exercised). Much better than a double so far. I discussed our investment publicly last summer, mentioning that,
The market has spoken. It continues with updates every day, but it is clear that it has said yes to SHLL, GRAF, FMCI, LCA, CCH, INSU, OPES, and HCCH. They will successfully close their deals. That is because the market has blessed their deals, driving their market prices to significant premiums to their current cash in trust. No one who is sober, clean, and free from involuntary commitment to a mental institution would redeem shares or vote against their deals instead of simply selling any shares that they don't want at their big premiums to redemption value. So their share prices should be an indication of market demand for owning their announced deal targets. Their de-SPACing is a cinch. And unlike in an IPO, there's no whispering – only supply and demand…

… Collier Creek is buying Utz, maker of my favorite potato chip from my childhood, Grandma Utz. Alas they aren't keto so I can't eat them anymore, but this is a good example of the kind of brand that works well in a SPAC.
While a lot of our SPACs gains come from the IPO, there was still over 65% upside left from that update. This was available wholly within the secondary market, not even accounting for the additional profits from the warrant.
How much could this hurt?
If they fail to find a deal, it will cost the sponsors a bit over $5 million, a proper spanking even for well-fed rich dudes. Outside passive minority investors will recover their $10 capital from the trust value. Warrants would be worthless. Ow.
What's in it for me?
Not impossible that they bag another Utz. They almost certainly (narrator: certainly) have potential targets already lined up and will pick their favorite over the next several months. It will probably be something you've heard of.
Who cares?
If you buy it today under $11, you'll get a spicy expected value with an IRR somewhere between meh and woo hoo over the next few quarters. It won't send you to Newark; it might send you to Ibiza.
TL;DR - Too long; didn't read?
Buy AEACU for under $11 today and hold it at least until they announce a deal.
Analyst's Disclosure: I am/we are long AEACU.
First, if you'd like to put together a portfolio of these opportunities yourself, be careful: they have terrific risk/rewards, but you have to execute the strategy perfectly. One errant failure to keep track of a redemption deadline could easily wipe out the upside of the rest of a portfolio. Second, our firm manages a discretionary strategy focused on SPACs, and while we disclose positions that are discussed in this article, we may buy or sell positions at any time on behalf of our investors. If you have questions or would like to understand more about the strategy, please contact my colleague Rob Sterner at rsterner@rangeleycapital.com.
Seeking Alpha's Disclosure: Past performance is no guarantee of future results. No recommendation or advice is being given as to whether any investment is suitable for a particular investor. Any views or opinions expressed above may not reflect those of Seeking Alpha as a whole. Seeking Alpha is not a licensed securities dealer, broker or US investment adviser or investment bank. Our analysts are third party authors that include both professional investors and individual investors who may not be licensed or certified by any institute or regulatory body.