Though its one-time dreams of dominating the living room didn't pan out, TiVo (NASDAQ:TIVO) is doing brisk business generating subscription revenue from TiVo-enabled services delivered by pay-TV providers (often using their own set-tops). Cumulative subscriptions are up by 25% since Jan. 31, 2015, leading the total base to top 7M.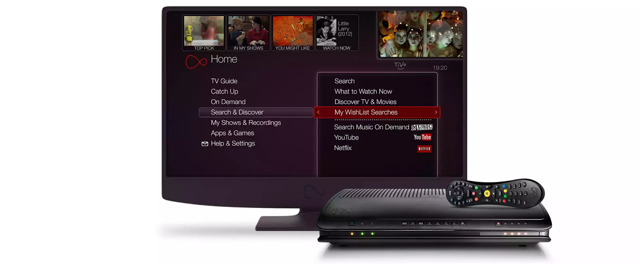 A TiVo-powered Virgin Media set-top and related subscription service
TiVo had 5.83M subscribers stemming from pay-TV providers as of January 2016, and 971K subscribers it directly possessed. The direct subs naturally bring with them a higher ARPU. With American pay-TV providers often preferring to go with proprietary DVR services - TiVo has settled for suing and collecting settlement fees from their set-top providers - much of TiVo's indirect subscriber base comes from European MSOs such as Virgin Media, Hem, and Vodafone Spain.
The FCC's plans to open up the U.S. set-top market could help TiVo grow both its local hardware sales and direct subscriber base. Meanwhile, the company is rumored to be holding sale talks with program guide and content-protection IP provider Rovi (NASDAQ:ROVI), whose sales also depend heavily on pay-TV providers.
Disclosure: I/we have no positions in any stocks mentioned, and no plans to initiate any positions within the next 72 hours.