Deutsche's 2016 "Mapping the World's Prices" report states an iPhone 6 selling for $598 in the U.S. costs 56% more in Brazil, 31% more in India, 22% more in France and Germany, and 16% more in China.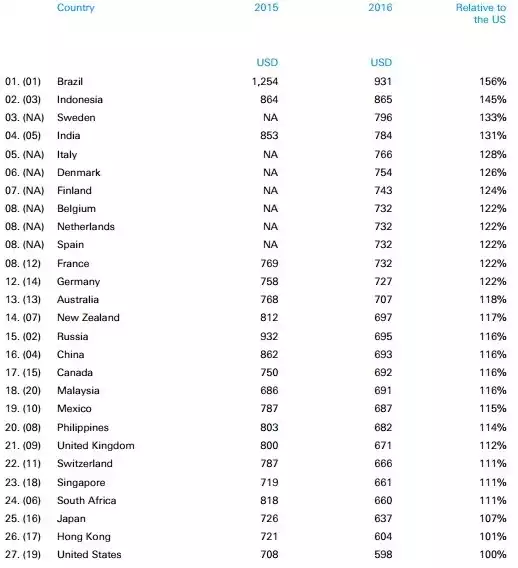 Local taxes and tariffs are a major reason for the price differences. Also: Apple has raised prices in various foreign markets in response to the dollar's strength. The figures are worth keeping in mind when looking at Apple's efforts to hit lower price points by launching the iPhone SE (starts at $399 in the U.S.) and exploring ways to sell used iPhones in emerging markets such as China and India.
Disclosure: I/we have no positions in any stocks mentioned, and no plans to initiate any positions within the next 72 hours.