Cannabis & hemp related companies in north America have been beaten up pretty bad over the past several months, but the good companies should rebound. To the extent that this summer's carnage is due to the CannTrust fiasco, I think that a buying opportunity in select oversold names may be at hand.
I'm tracking 300 cannabis, hemp and related companies. There are dozens & dozens that have zero, or negligible revenue today, but that could do tens of millions of dollars in revenue next year. The trick, of course, is finding the ones that have a reasonable probability of making that giant leap. The companies that make it to the big leagues will be prime takeover targets next year by the top 50 players, 30 of which I show below. Notice there's just one hemp / CBD focused name in the top 30, Charlotte's Web.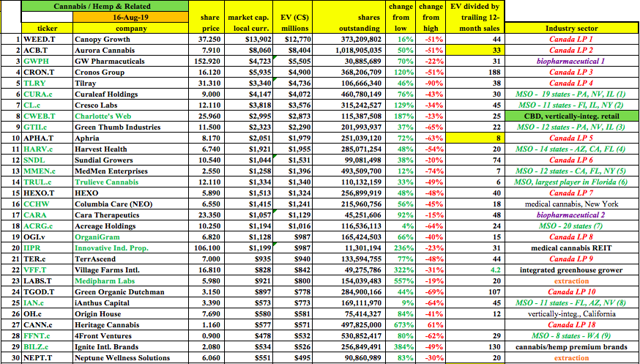 One company with great potential in this regard is Leviathan Cannabis (CSE: EPIC) / (OTC: LVCNF). I love the name & the ticker! More importantly, I love how they plan to make their mark in this ever evolving space, largely with a U.S. hemp cultivation and CBD extraction project.
If things go close to as planned, this 75%-owned venture alone could generate up to C$50M in revenue in 2020, yet the Company's market cap is C$25M (@26c/shr. on Aug. 19th). A surprising number of companies have blue-sky prospects like this. But, how many management teams will execute? How many can execute without significant equity dilution? Or, even with heavy dilution, how many can raise growth capital at all?
The following interview of Martin Doane, CEO of Leviathan Cannabis, was conducted by phone & email in the ten days ended August 18th.
Leviathan plans to produce hemp-derived CBD isolate in Tennessee (USA), with potential revenue next year of up to C$50M. Will you need to issue a large number of new shares?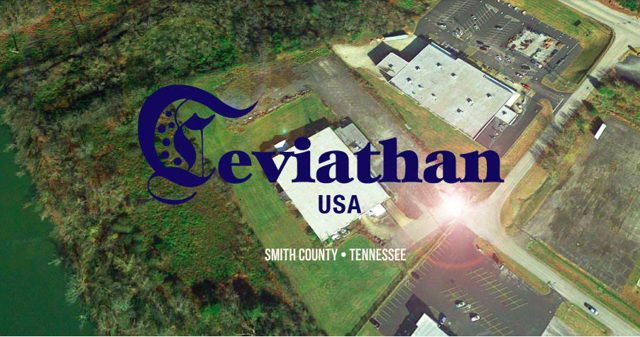 No. We will be funding Tennessee with as little equity as possible. For example, we are using equipment financing to acquire approx. US$1.5M in new equipment. While we initially paid for our 5-acre property & building with cash, we expect to obtain a low-interest rate mortgage following completion of substantial improvements.
I should add, we are in the process of obtaining a number of grants from Tennessee entities available to us due to the economic stimulus we will bring to the State. Further, we believe that we can debt-finance most, if not all, of our biomass requirements.
Finally, we have an incredibly supportive group of core investors, ready to provide debt or equity capital in the most optimal manner. We can tap that backstop resource if necessary.
Can you explain Leviathan's Jekyll+Hyde Brand Builders Inc. segment?
J+H is a hybrid enterprise within the Leviathan Cannabis Group ("LCG"). On one hand it serves external clients with branding & marketing expertise. On the other, it is a vital resource within LCG, adding value and exploiting the Group's own assets. At present, probably 75% of J+H's bandwidth is expended internally.
I don't see that changing much over the next 6-12 months. However, next year we see J+H being a substantial revenue driver in its own right. Its margins are spectacular. Its client pipeline is significant. Its abilities are unique in the cannabis marketplace.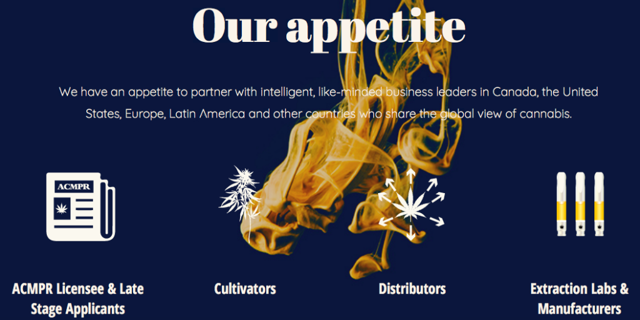 What is Woodstock Biomed Inc. ("WBI"), and why is the Town Council of Pelham, Ontario trying to thwart you?
WBI is our wholly-owned subsidiary owning the property & business associated with a 30-acre property in Pelham, Ontario. We intend to build a significant cultivation & processing operation there. Earlier this year, we delivered full engineering plans and a building permit application to the Town Council.
But, the Town Council will not process the application pending expiry of the Interim Control By-law ("ICBL") in mid-October. The ICBL can be renewed for up to a year. This was a 'Black Swan' event, especially as the Town had previously endorsed our application for a license to Health Canada.
The Town's reversal can only be explained by a vociferous anti-cannabis minority, who were able to put up this illegal (in our view) barrier to commerce. We continue to have dialogue with Town officials who recommended to the Town Council that we be exempted from the application of this by-law.
However, even though attitudes appear to be shifting in Pelham, and new residents & staff are injecting healthy doses of logic, we can't be sure that the ICBL will not be renewed. Accordingly, we are poised to commence litigation to strike down the ICBL and protect our interests.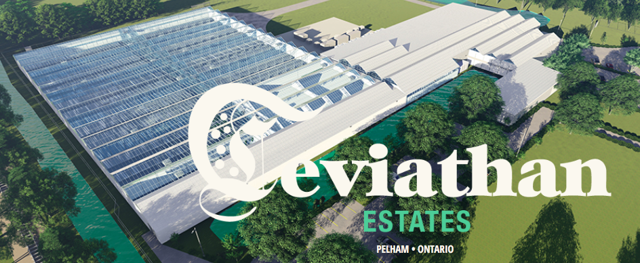 Does your team have a view on where high-quality cannabis flower prices in Canada are headed next year and in 2021?
Canada, like the U.S., is bringing on substantial new capacity, but cultivators are having issues growing flower that passes regulatory requirements. Wholesale prices range from $3.5 to $8.0+ per gram. Retail prices range from $8.0 to $20.0 per gram. My sense is that prices will go down, but there will not be a 'crash'.
Demand is increasing at a high rate, and demand for high-quality product is soaring as consumers become more educated & discriminating. Moreover, cultivators are learning how to grow more efficiently. Therefore, even though prices may decrease, margins should continue to improve.
How will Leviathan differentiate itself in a crowded field? THC content, pricing, branding?
Quality & branding. We have a top-notch cultivation team, led by Dan Grady, that knows how to grow high-quality flower. We have a similarly excellent processing team that knows how to extract & manufacture high-quality hemp-derived CBD products. With the advantage of J+H, we believe our wholesale & retail branding is best-in-class, separating us from the herd.

Due to low labor & electricity costs, Colombia, near the equator, is said to have the world's cheapest cannabis production costs. Do you have any plans in Latin America?
Yes, we like Colombia a lot as a cannabis jurisdiction. Our executive team recently traveled there to tour a number of acquisition opportunities. We think having operations in low-cost jurisdictions such as in South America makes a lot of sense, and we intend to implement that strategy this year.
Disclosure: I/we have no positions in any stocks mentioned, and no plans to initiate any positions within the next 72 hours.