Saw this chart yesterday. It looks like oil has dipped too low at the same time that natural gas is overbought.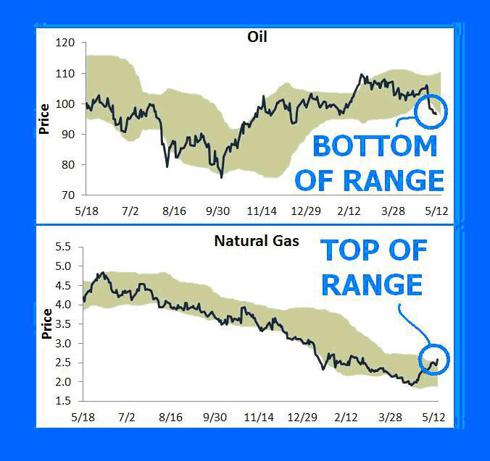 Long near contract crude and short nat gas could prove a winner.
Good luck!
Disclosure: I have no positions in any stocks mentioned, and no plans to initiate any positions within the next 72 hours.