Source:
China Telecom
,
ChinaScope Financial (Data)
+ On March 20, China Telecom Co., Ltd. released its financial report, showing that the company's operating revenue reached CNY 245.04 billion in 2011, a 11.45% year-on-year increase; net profit attributable to shareholders of the parent company was CNY 16.5 billion, a 7.5% year-on-year increase; earnings per share (NYSEARCA:EPS) was CNY 0.2.
+ In 2011, China Telecom's mobile subscribers increased 39.7% year-on-year to 126 million users at the year end, and the number of 3G subscribers increased 195.3% to 36.29 million, a market share of 28.5% in China's 3G market.
China Mobile is, with the largest user base share, still the most profitable company in the mobile telecommunication industry. However, in the 3G business, the gaps among the Big 3 operators are small.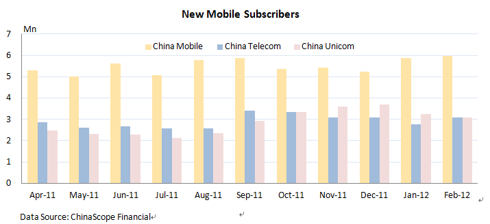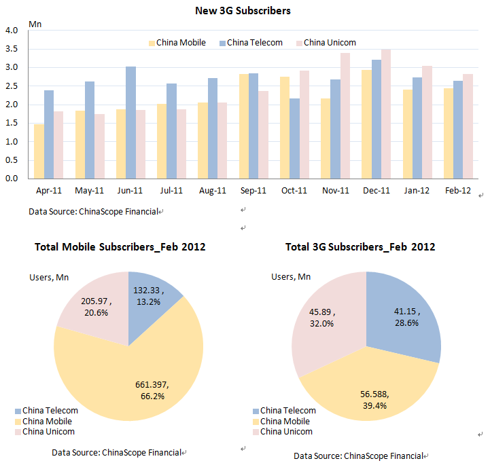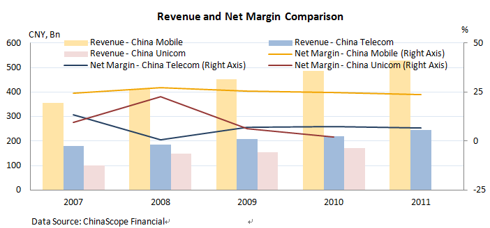 Trading comparable of related companies