Source: Securities Times, ChinaScope Financial (Data)
+ On April 16, Nanchang Municipal Public Investment Holding Group bought a land lot in Beijing's Dongcheng District for CNY 1.92 billion, equivalent to an average price of floor area of CNY 25,700 per square meter. The land can be used for both commercial and residential purposes.
+ The lot was sold with a premium rate of 43% due to its special location. In Beijing and other cities, both land auction price and premium rate have fallen due to the real estate tightening policies.
The price of the target lot is low compared with prices of other land lots in the Dongcheng district.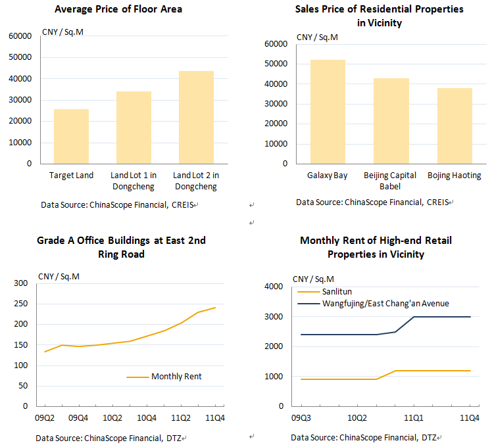 Average sales prices of both commercial and residential land in Beijing have dropped this year