Source: Sina, ChinaScope Financial (Data)
+ ZHOU Hongyi, chairman of Qihoo 360 Technology Co. Ltd. disclosed on May 4 that his company will cooperate with mobile phone producers to develop an OEM phone under the 360 brand, targeting low-end market users.
+ Qihoo 360 hopes its partner will provide users with high-level configuration smart phones at zero profit.
+ Qihoo 360 is producing a very popular anti-virus software, which the company hopes to publicize further with the phone launch.
About 70% of Chinese internet users enjoy mobile access.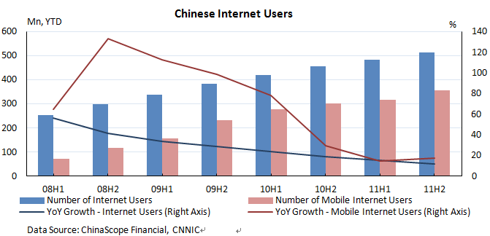 360 Phone is planning on entering the 1000-1500 segment, which has been growing in the last part of 2011.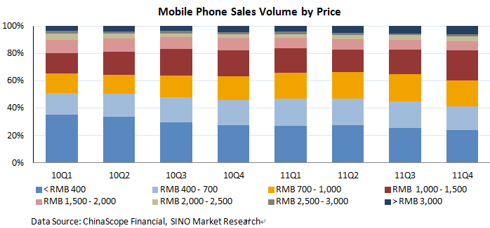 The high overall installation rate compared with the low pre-installation rate, shows the popularity of the 360 antivirus software. The 360 phone launch is expected to further increase the overall installation rate.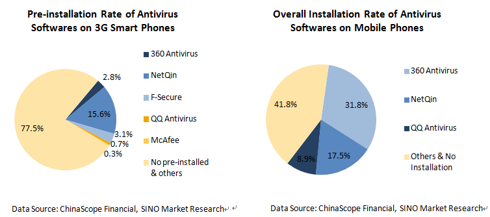 Currently Qihoo does not generate much revenue from mobile security products. The revenue composition of Net Qin, however, indicates that the mobile antivirus software market has great revenue generation potential.