Summary: Recently, I completed a detailed interview with senior management of Namaste Technolo gies (USOTC: OTCQB:NXTTF). Since my original report, the Company is on track to meet or exceed my expectations as the stock declined with the general malaise in marijuana stocks.(read report here) From an investment point of view, I know the better times to buy an aggressive growth stock like NXTTF is when business prospects are up and the stock price is down. As a result, I conclude this is an ideal time to accumulate shares.
Since publishing the original report, some American readers reported problems buying the shares. Let me remind you that for thinly traded securities, you should use limit orders. The liquidity of NXTTF on the U.S. Over-the-Counter market has improved significantly over the past few weeks and is probably on a par with trading on the Canadian Stock Exchange. (see NXTTF chart below) But I still recommend avoiding at-the-market orders just to be safe.
This is also an appropriate time to mention the TSXV listing application. Management reports a problem regarding the listing is each time NXTTF makes an announcement with material information, they must file a detailed report in support of their listing application. In looking back, NXTTF has published 14 Press Releases so far this year or over three per month. This is a comparatively high level of public disclosures of important events so it can be a problem. While I think the TSXV listing is important I am comfortable with management's priorities. It is better to maintain the company's growth than to try to create an artificial gap in news so the listing can be concluded.
Management: I want to start with an abbreviated review of management. I believe management is the key to any small/microcap company. I have often said, "I would rather invest in good people with a bad idea than bad people with a good idea." Of course the ideal case is good people with a good idea and that is Namaste.
NXTTF has two co-founders with very complementary skills: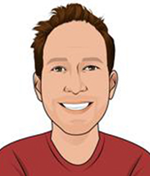 Sean Dollinger is a Co-Founder, the President, Chief Executive Officer and Director. He has over 12 years of experience as an entrepreneur focused on online marketing, website design, retail and real estate. Core areas of expertise include concept and market creation through international e-commerce channels, formation of strategic supply and distribution partnerships, opening logistics channels and customer service. Sean's educational background is in computer science and business management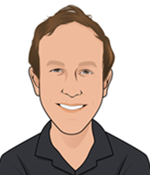 Kory Zelickson is a Co-Founder, Chief Operating Officer and Chief Technical Officer. Kory has over 12 years of experience as an engineer (BEng. U of Manitoba) focused on designing, developing, manufacturing and distributing new products and concepts internationally. He has expertise in online marketing and e-commerce and has been involved in developing multiple companies from scratch. Kory also has skills encompassing the vaporizer/industry technology online content publication.
Sean and Kory are my primary contacts and they have assembled a strong team around them. You can get additional information on management from my original report referred to above. NXTTF management has a clear vision of their future and everyone is working toward the same objectives.
The Business Case: As outlined in more detail in my original report, NXTTF's vision is to combine the very high expected growth in eCommerce (over 20% per annum) and the anticipated growth in the legal cannabis industry (over 27% per annum) with a focus on vaporizers and accessories that is expected to be the fastest growing segment (over 35% per annum) of the rapidly expanding marijuana industry. When you combine this with the potential for acquisitions and management's ability to improve the operating results of businesses taken over, you have an irresistible opportunity.
The following updates demonstrate all these factors in action.
Update on Australian Vaporizer (NYSE:AV): The AV acquisition has gone exceptionally smoothly as I expected because it came with complete infrastructure such as people, inventory and distribution facilities. The acquisition price was also attractive as NXTTF paid one times sales and five times EBITDA which means AV will be immediately financially accretive to Namaste. This is an excellent time to dominate the Australian market as legalization approving medical marijuana has recently been enacted. Canadian marijuana majors such as Canopy Growth (TSX: WEED) and Aphria (TSX: APH) have both made entry moves into the Australian market. I expect AV will make an important contribution to my expectation for substantially higher sales, positive EBITDA and net income this year.
The key in acquiring a new website business is to expand traffic, increase the conversion rate of visitors into customers and raise the average order size. This is one area in which management of NXTTF excels. An great example is the acquisition of URT1 and its two websites www.everyonedoesit.com and www.everyonedoesit.co.uk. NXTTF completely revamped the user interface including reducing page load times and created a centralized management platform to access and update all product listings and website characteristics seamlessly across multiple Shopify storefronts. This resulted in a 15.9% improvement in conversions year over year and an 11.0% improvement in the average customer purchase. The EveryoneDoesIt portals consistently produce monthly site traffic of over 300,000 visits. I look for similar results to be produced by the Australian Vaporizers acquisition.
Update on Cannmart (OTCQX:CANN): Looking a little farther ahead, I believe the acquisition of CANN has the potential to do a lot of the heavy lifting for NXTTF over the 12 to 24 months following receipt of its license. CANN is a late stage applicant for a license under the Access to Cannabis for Medical Purposes Regulations (ACMPR). The application is for a 'sell only' license and they are in Stage 5 of a seven step process described by Health Canada as follows:
1. Applications received
2. Preliminary screening
3. Enhanced screening
4. Initiation of security clearance process
5. Review
6. Pre-licence (sic) inspection
7. Licensing
Generally speaking, the security clearance process (4.) is the most time consuming. I believe that for a 'sell only' applicant, the remaining steps should more quickly.
A 'sell only' license will open many doors for NXTTF including:
1. The ability to buy any marijuana products from any Licensed Producer in Canada at wholesale prices to sell at retail online to Canadian patients with approval from Health Canada.
2. With approval, the ability to import cannabis products from other growers in other countries for resale to Canadian registered patients.
3. The ability to warehouse marijuana products. This will contribute to improved customer service.
I believe NXTTF will have an advantage in the sale of medical marijuana in Canada because of their expertise in marketing online. The company enhances the customer experience on their websites. This is done by making visiting the website, finding a product, making a purchase and taking delivery of an order in a timely fashion, a more satisfying experience. This will give NXTTF an advantage over its competitors in selling medical marijuana products on the Internet.
Monetizing the data base: a key strategic initiative of management is to monetize its growing data base. An important step in this direction is the memorandum of understanding (NASDAQ:MOU) with Canopy Growth, a world-leading diversified cannabis company. WEED offers diverse brands and curated cannabis strain varieties in dried and oil extract forms. As explained in the Press Release (read full release here) "This MOU represents the execution of Namaste's strategic objective to actively migrate medical cannabis consumers to a licensed producer. Namaste's database consists of approximately 300,000 customers that generate upwards of 600,000 site visits monthly. Approximately 28,000 of these monthly site visits are generated from customers residing in Canada. The purpose of the MOU is to define the intention of Namaste and Canopy to expand their respective market positions by seeking to form multi-point working arrangements and exploring the development of new delivery devices for the consumption of cannabis. Pursuant to the terms of the MOU, Namaste and Canopy will work together to educate Namaste's Canada-based clients on the legal, regulated framework for medical cannabis. Namaste will also support Canopy on the development of Canopy branded vaporizers and accessories. The commercial aspects of this partnership will be further expanded through a multi-function working group of Namaste and Canopy."
This relationship is being actively developed at this time. But the MOU with Canopy also enhances NXTTF's credibility. After all Canopy is likely the largest cannabis company in the world with interests in a wide variety marijuana and related activities. As President & CEO Sean Dollinger says, "…Canopy represents the ideal partner for us to roll-out this strategy alongside. Going forward, we see multiple opportunities to expand this strategy globally."
Update on expanding the product line: some of the recent developments relate to expanding the line of products NXTTF can sell through their websites or increasing the sales channels it uses to market products. These include:
1. A Memorandum of Understanding (MOU) to jointly market Vinergy's proprietary cannabidiol (NYSE:CBD) extract formulations through referral traffic generated on NXTTF's sales channels and websites. The first phase is expected to involve marketing through NXTTF's channels in California, Colorado and potentially other legal states to its database of over 300,000 customers.
2. One of a select number of companies approved to market vaporizers and accessories on eBay, a global leader connecting millions of buyers and sellers around the world. NXTTF has approximately 100 products currently listed and the immediate goal is the approval of 1,000 products.
3. An exclusive distribution agreement with NimbinVap Company for the international and domestic sale of the Nimbin full experience package of vaporizers and accessories including the Nimbin V4.3, a multi-tool portable device that operates in eight different functions, including vaporizer, pipe, water pipe, hooka, joint holder and chillum mode. The Nimbin V4.3 is one of the top sellers for NXTTF at this time.
4. Approval by Little Bay, a subsidiary of Privateer Holdings, to retail Marley Natural TM accessories in the United States. The Marley brand is deeply rooted in the ideas and legacy of Bob Marley, one of the most iconic names in the cannabis industry. NXTTF's in-house merchandising team has identified the Marley Natural brand as an ideal collection for specific growth markets.
NXTTF's business is basically retailing over the Internet. As with any merchandising business, similar goals apply: having the right products at the right prices at the right time. I look for the company to continue to expand its list of products and marketing channels moving forward.
Medical Device Establishment Licence(sic)(MDEL): Recently it was reported that Cannmart has been approved by Health Canada for an MDEL. This license enables the holder to import and sell approved medical devices. The MDEL will enable NXTTF to import and distribute vaporizers approved by Health Canada and classified as Medical Devices in Canada. This could be important as cannabis becomes increasingly accepted by health insurance plans. The company views this as a strategic milestone. For example, at the present time the popular and higher end "Volcano" vaporizer has been approved as a medical device. As other companies begin to produce medical grade vaporizers and other cannabis devices, NXTTF will be positioned to become a preferred distributor in Canada.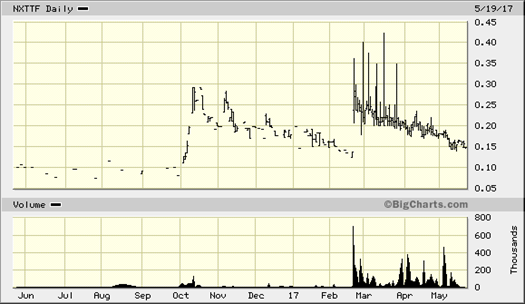 Update on the NXTTF stock: the chart below shows the trading of NXTTF on the OTC market and I have three observations.
1. Since receiving approval from OTC Markets Group on March 1, 2017 and the FINRA's related approval of Canaccord Genuity (NASDAQ:CG) to begin quoting the common shares, liquidity of NXTTF began to improve.
2. Since around April 1, 2017 the wide swings in the daily trading range of the stock have stopped. This was as I expected and outlined to a question from a reader.
3. With CG as the market maker, the trading of NXTTF has tightened up considerably.
NXTTF has backtracked almost 50% from its one year high of $.42 per share. In other words, as the business of Namaste has improved as updated above, the stock price has fallen in half. I think this creates a great buying opportunity.