With QE3 possibly on deck, let's see how the last 3 years of QE have fared.
Charts say it all.
Treasuries first: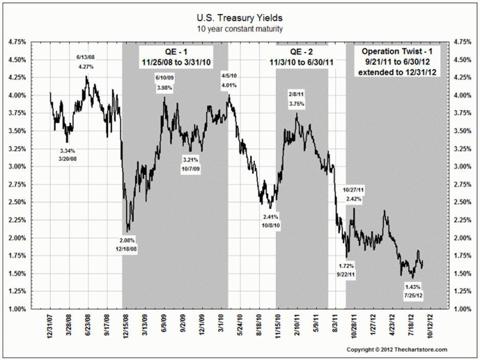 Then stocks: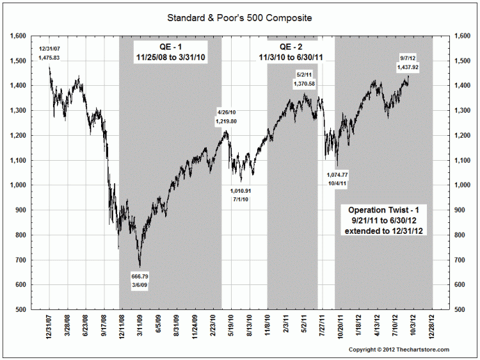 The Bernanke claims QE is done to lower interest rates, but it has had exactly the opposite effect. This is a useful observation for two reasons:
1) It confirms that asset prices (stocks, housing, "risk" assets) are the target, not lower Treasury yields. Saying "lower rates" is just something the mainstream media can glom onto as vaguely sensible logic.
2) It confirms that Fed speak and Fed action are not at all the same thing. The Fed says whatever it thinks will serve its end goal, with truth as a routine casualty.