Early in 2012, Apple (NASDAQ:AAPL) broke to upside of a 20 year rising wedge. It successfully tested the topside of the trend line in May, and is testing it for the second time now.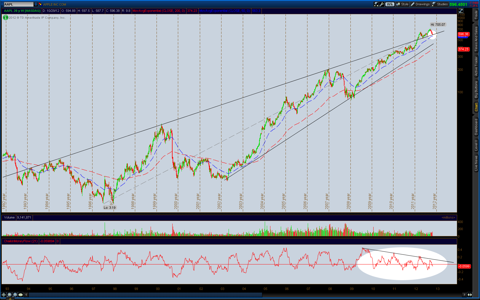 Seems like this might be a good spot for believers to get long-er, and doubters to watch closely for signs of further breakdown. As a side note, money flow (red line chart at the bottom) has been trending down since 2009. That bearish divergence of rising price and falling money flow likely bodes ill for the stock at some point.
Disclosure: I have no positions in any stocks mentioned, and no plans to initiate any positions within the next 72 hours.