The S&P Futures (charts below are /ES, but closely correlates to SPY) appear to be test a trendline from the 2009 bottom that runs through the panic bottom of last year. It seems like this test is probably pretty important.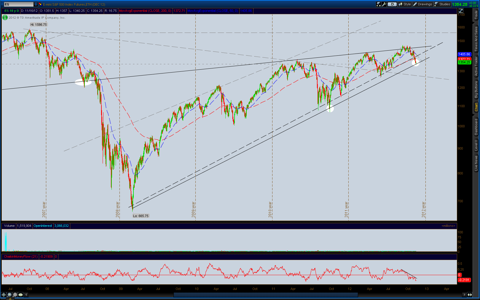 If we close close to even, it looks the S&P may seems to be putting in a mildly bullish setup for next week.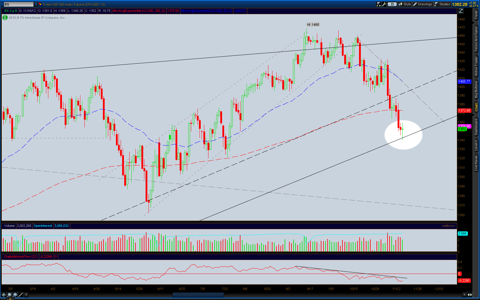 Disclosure: I have no positions in any stocks mentioned, and no plans to initiate any positions within the next 72 hours.