News of AAPL's stalling growth has dropped the bellweather stock to a long term trend line that dates back a decade. Below is the 20 year (logarithmic) chart, showing that trend line in what appears to be an enormous rising wedge.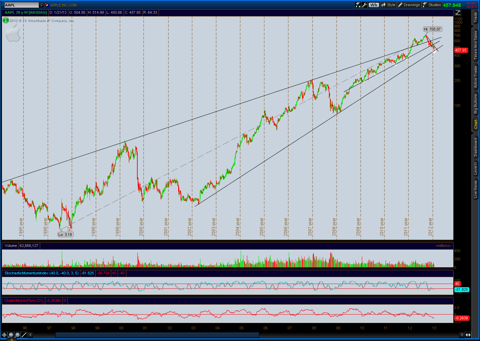 Here is a 5 year look at the AAPL chart's more recent developments.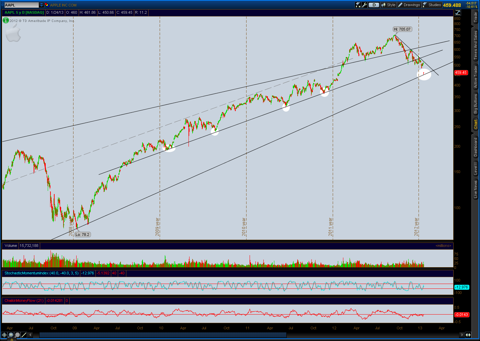 It would appear that this may be a decent place to play for a bounce, but be very aware that AAPL is working on a 10+ year rising wedge, and may be in what Chris Kimble has called an "Eiffel Tower pattern."
Disclosure: I am short AAPL.