A couple of miscellaneous charts: two bearish and one bullish. First, a bullish setup for a company I dislike: Apple. But personal distaste aside, AAPL has an interesting looking chart over the last year. It looks a lot like a 16 month cup-and-handle. A breakout from this setup would be awfully bullish.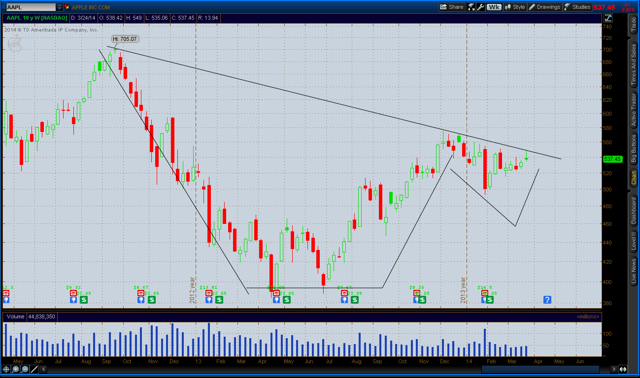 Bank of America (BAC) has a far less lovely setup. A rising wedge over the last two-plus years puts BAC at risk of significant downside. Support has not yet broken, but the setup looks distinctly bearish.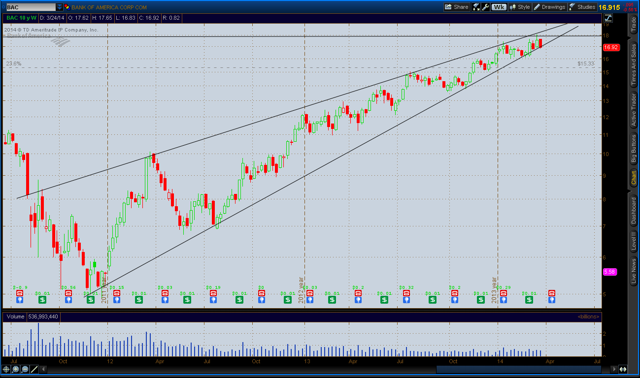 Copper (JJC) has broken below the support of a multi-year bearish descending triangle. This week, it rallied back to the area of the breakdown. It will be interesting to see how things develop from here. The chart could also read as a head-and-shoulders, or even possibly as a bullish falling wedge. I think most of the readings suggest significant downside, but we shall see.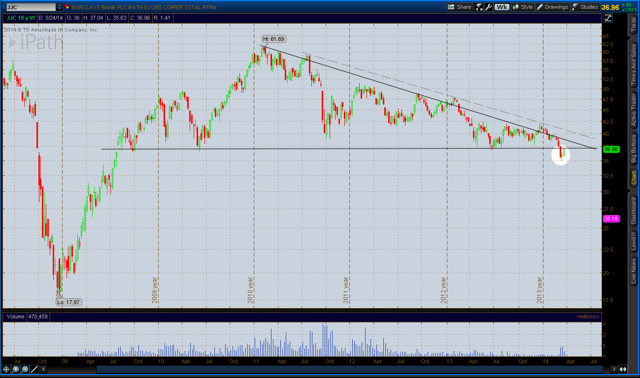 Disclosure: I have no positions in any stocks mentioned, but may initiate a short position in BAC over the next 72 hours.