The market has spent most of 2015 chopping sideways. The S&P (NYSEARCA:SPY) has failed to meaningfully breach 2100 and is once again threatening to turn meaningfully lower. Most eyes are watching Greece and the EU, but I suspect the far greater risk may be playing out in China.
First, however, here's a quick survey of domestic charts. The S&P has broken the long-term rising wedge that I've been following since 2012 or so. At this point, I consider it to have "broken down." But the 200 day moving average (i.e. ~50 week MA) has held since 2012 and remains a very important support that is still in place. We'll see how it holds up over the coming weeks.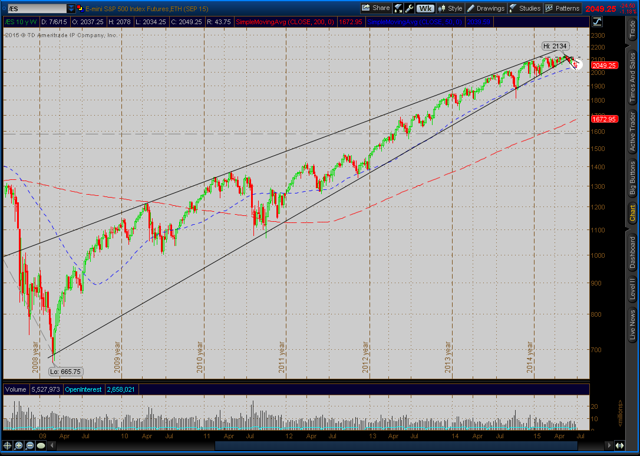 The international equity markets (NYSEARCA:VEU) are at their 200 WEEK moving average. For comparison, SPY is about 20% above its 200 Week MA.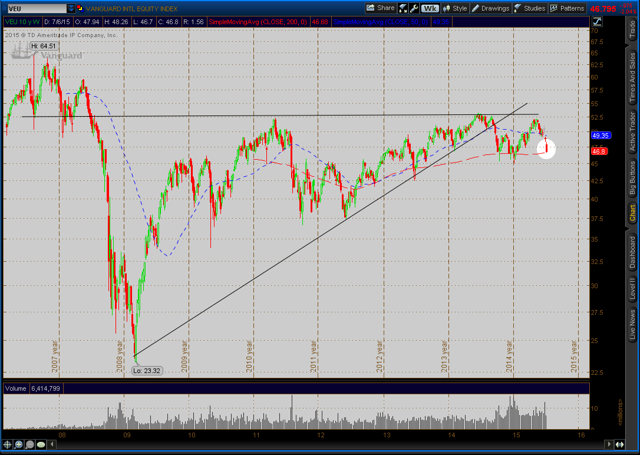 There are reason to think this is not a "buy the dip" opportunity. One reason for caution is the huge bid that has broken U.S. Treasuries out of falling wedge, to the upside. Chris Kimble, one of my favorite technical analysts, also pointed out that the TLT/SPY ratio is topping out where it did in 2007. Here is the chart of TLT breaking to the upside of its falling wedge last week.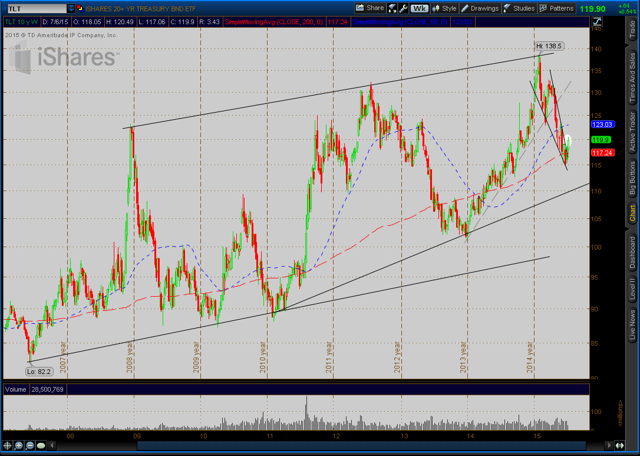 To me, the most troubling news is not Greece, but China. The Shanghai composite (~FXI) has been in full meltdown mode, and it'll be interesting to see when and how this impacts liquidity in global markets.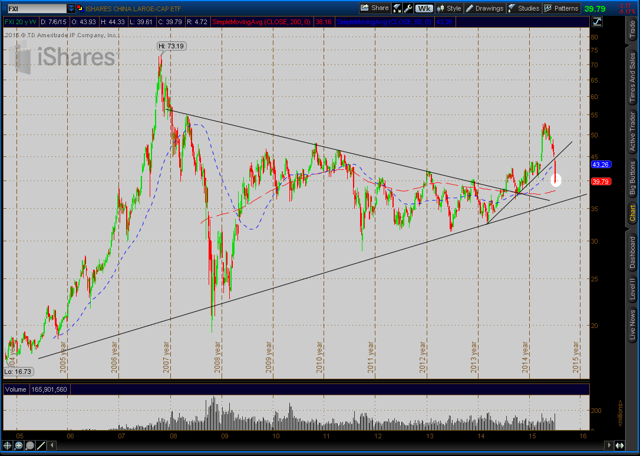 The weakness in China has also triggered a serious breakdown in the wider Emerging Markets picture (NYSEARCA:EEM).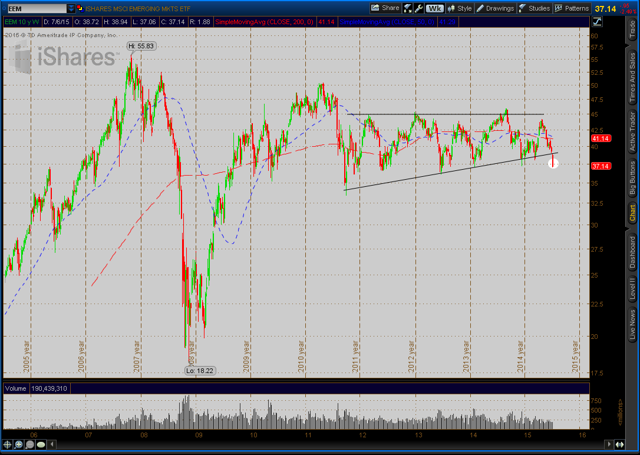 While much of the world is watching Greece, I think China is the boogey-man most worth watching. It is not full-fledged Flail-and-Bail time yet, but it's sensible to have a foot out the door and a finger on Bail trigger. I think the 200 day moving averages of SPY and VEU bear close watching for further weakness.
Disclosure: I am/we are long TLT.