The S&P has formed a Rising (Bearish) Wedge over the last 6 month, but is now creeping under its line of support. Taken in tandem with the under-performance of riskier assets like emerging markets and small caps, this may be the start of bad news for the Bulls.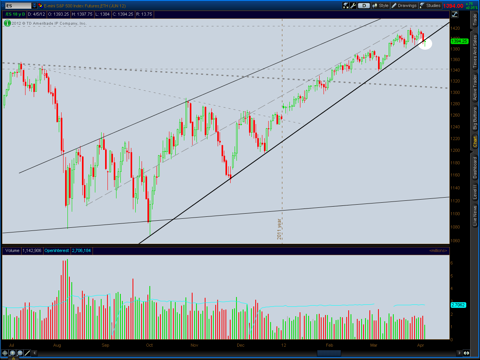 How long can AAPL continue to ascend and hold up the market?
Disclosure: I am long SDS.
Additional disclosure: I own SPY puts.