AAPL is testing the trendline that extends downward from its recent top. It's a small test, but one that gives an early clue as whether AAPL's recent bounce is likely to have legs.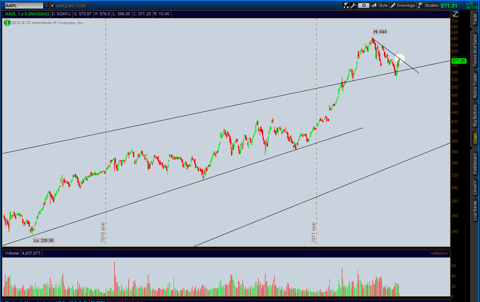 The success/failure of this market leader may also have implications for the broader market.
Disclosure: I have no positions in any stocks mentioned, and no plans to initiate any positions within the next 72 hours.