My favorite source of snippets has another one. From the 5 Min. Forecast: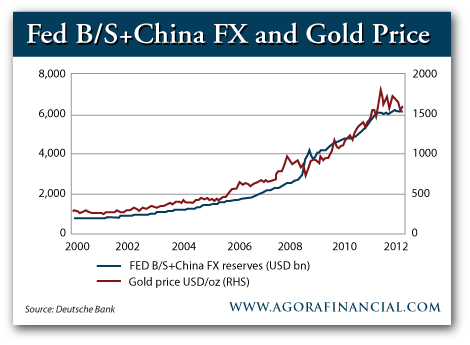 The price of gold has a tight correlation (with occasional divergences) to the sum of the Federal reserve Balance Sheet and China's foreign reserves.
Disclosure: I have no positions in any stocks mentioned, and no plans to initiate any positions within the next 72 hours.