I have long believed that comfortable is a bad place for me to be as an investor. That's why the chart tonight from the 5 Min. Forecast is unsettling.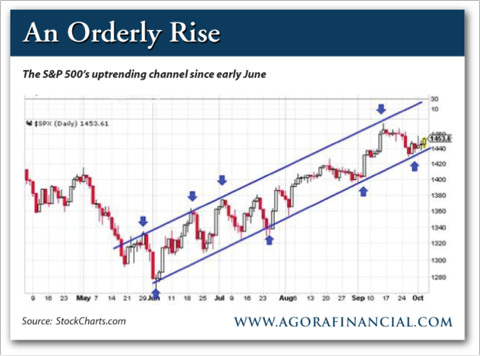 This shows an exceptionally well-behaved four month advance.
Why does this give me a little unease? Well, for one thing, my name is not Alfred E. Newman.
Disclosure: I have no positions in any stocks mentioned, and no plans to initiate any positions within the next 72 hours.