State health officials in North Carolina have released data showing that deaths from heart disease have declined by 11.1% while deaths from cancer have risen 8.8%.

The result is that cancer deaths outnumbered heart disease fatalities for Tar Heels in 2009, the last full year reported.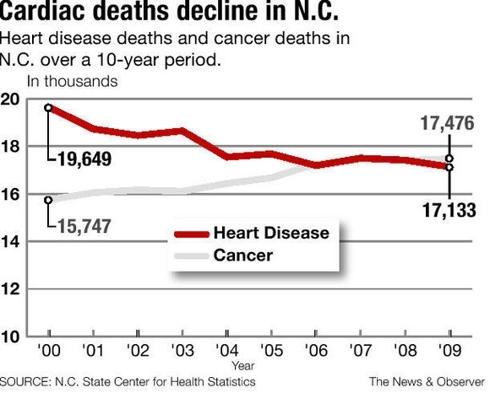 Graphic and full story in the Raleigh News & Observer.


Disclosure: No stocks mentioned.