The 5 Min. Forecast has a super pie chart on the distribution of expenditures in the national budget:

Click on graph for larger image.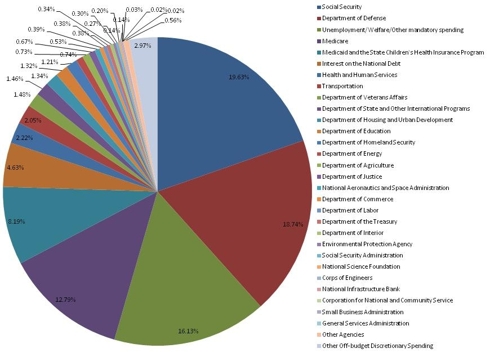 Of course, if drawn to scale, the income side of the federal budget would be much smaller - 57% as large.  Added debt is being used in 2010 to cover 43% of expenditures.