One of the expectations was that the liquidity added by QE2 would boost commoditity prices and many highlighted the prospects for gold to advance.  Here is a graph from Business Insider that shows how gold and other commodities have fared since early September when the advent of QE2 was deemed a ceratinty: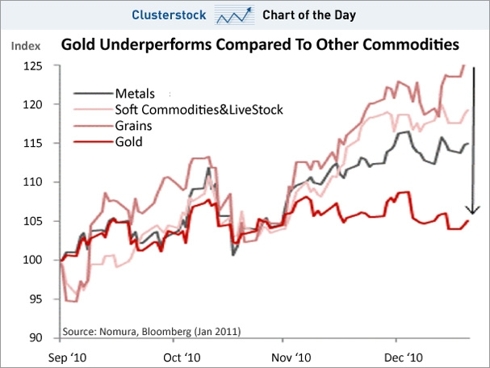 In the short run things may not always go according to plan.  And conventional wisdom is often exactly not wise.

However, in spite of recent pullbacks, gold is probably not done yet.



Disclosure: I am long GLD, DBA.